It's so much fun to practice handwriting with these A to Z animal handwriting pages! Color, trace, and write!
These animal themed a to z handwriting pages are great for kids ages 3-7. There are two styles of pages – one coloring page and one writing page – making this pack good for several skill levels.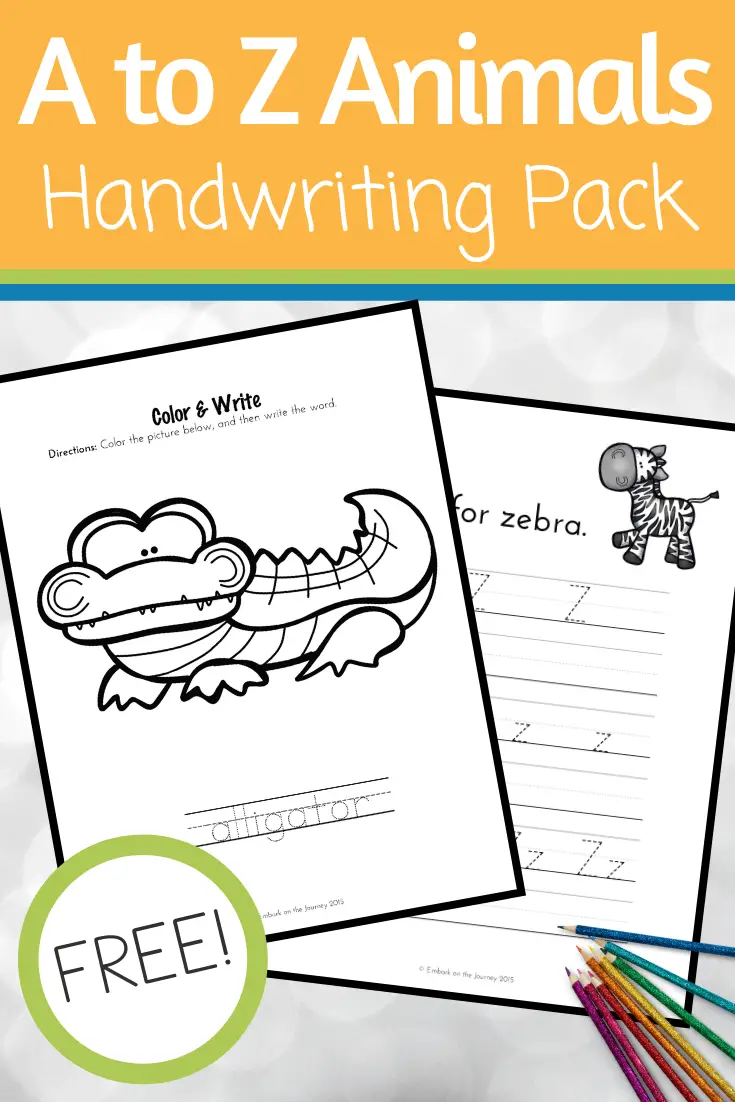 These free printables for kids are great, because they encourage young writers to work on their handwriting skills. 
A to Z Animal Handwriting Pages
Writing practice is important for young students. Learning to hold a pencil properly helps build fine motor muscles in their hands, wrists, and arms. 
Tracing pages are a good place to start handwriting practice, because it gives children a template to work with. 
Young children can work on the coloring pages. The large animal pictures are perfect for older toddlers and younger preschoolers. Each coloring page has the animal's name that children can trace with crayon or pencil.
Older preschoolers can use the handwriting page to practice writing their letters. As they become proficient at forming each letter, they can practice writing the letters on their own on the blank lines.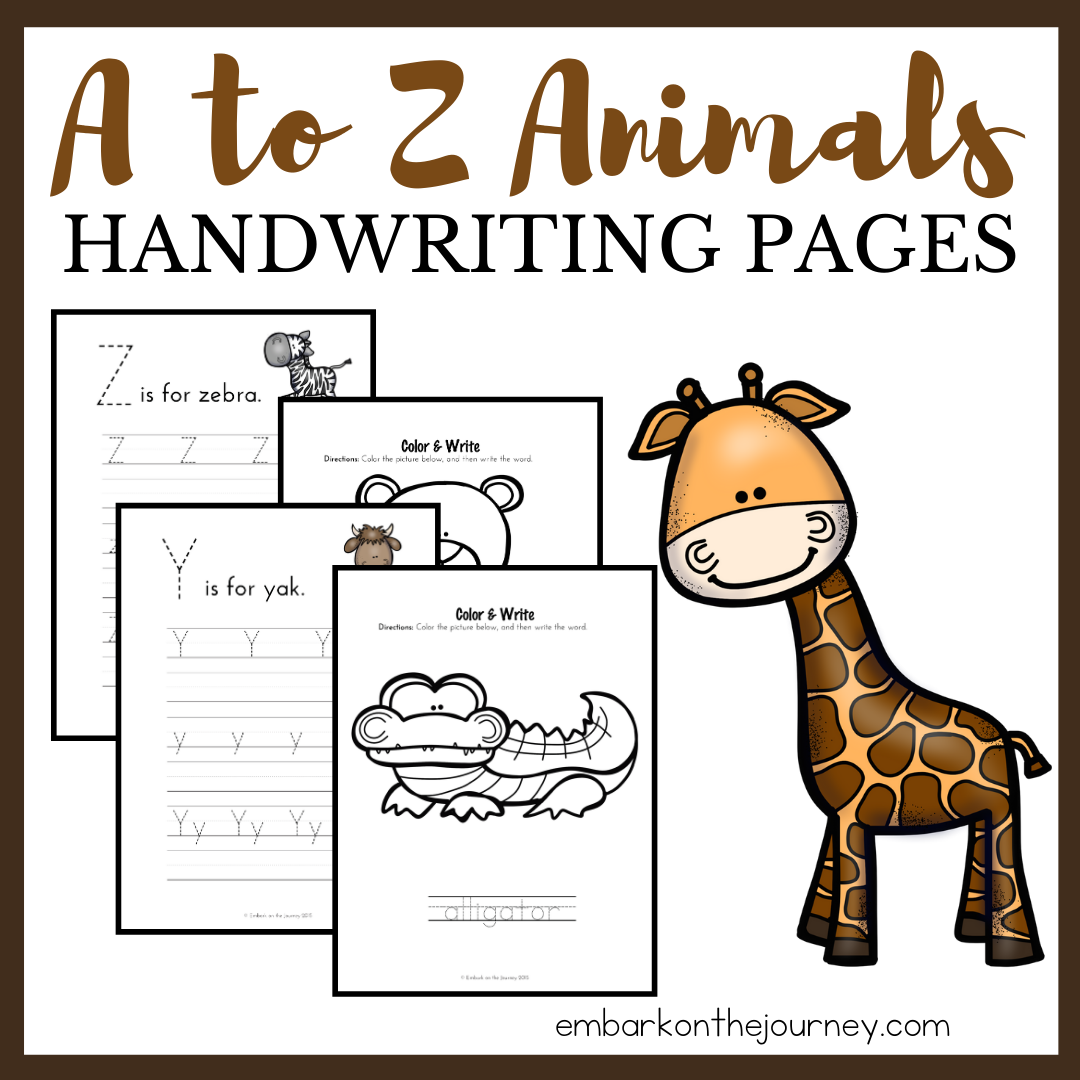 How To Use The Alphabet Writing Pages
There are a couple of ways you can use these free handwriting printable with your kids. The first, of course, is to print them out and hand them to your kids to complete.
If you want to do this, you could hole punch them and put them in a binder or report cover to make a handwriting workbook for your kids. 
Alphabet Picture Books
Fill your book basket with a great collection of alphabet picture books. Most of these books can be found at your local library or used bookstore.
If you have a hard time finding them, you can order them through my Amazon affiliate links by clicking the images below.
Animal Alphabet – This interactive board book allows children to learn their ABC's with 26 durable sliding panels and a whole alphabet of colorful creatures.
T is for Tiger – What could be more fun than learning about the alphabet and all sorts of amazing animals at the same time? T Is for Tiger goes beyond other animal books for toddlers and introduces your little one to letters in an easy and enjoyable format with colorful illustrations and plenty of critters they'll never forget.
ABC Animals Alphabet in Motion – ABC Animals, Alphabet in Motion brings the alphabet alive through print, audio and video. The first in a series of In Motion books, this groundbreaking book uses a free augmented reality app to create a never-before seen reading experience.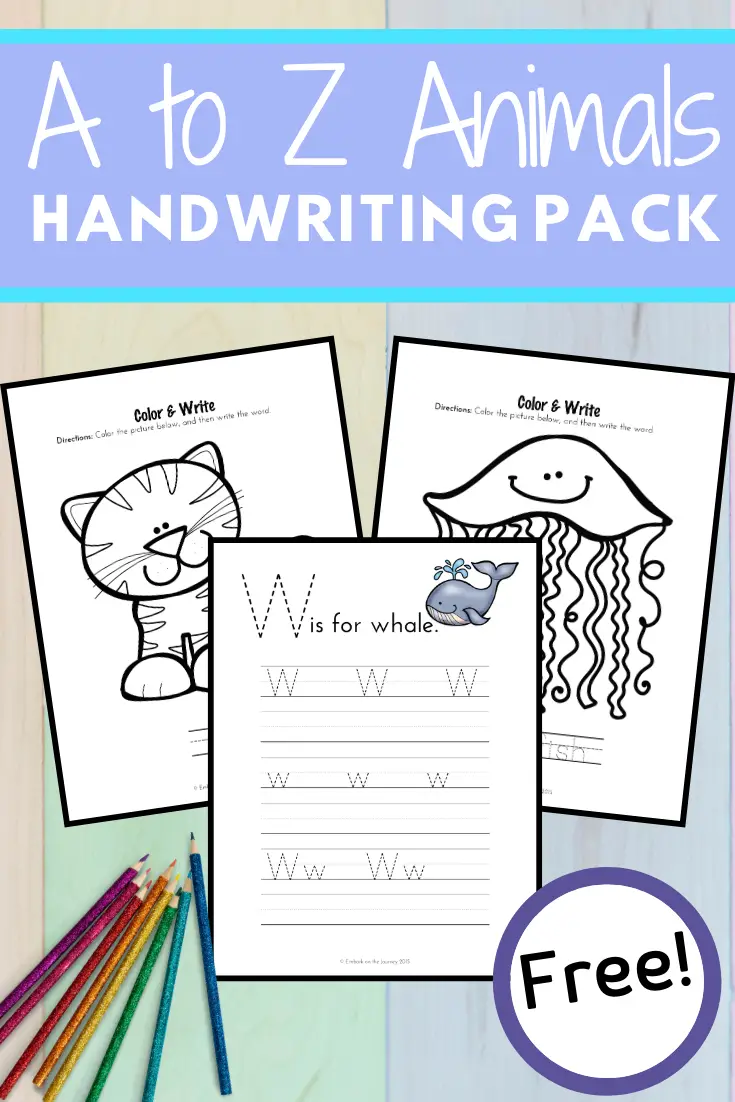 Download Your Printables
This handwriting pack is only available to my readers. Click the button below, enter your information, and download your printables.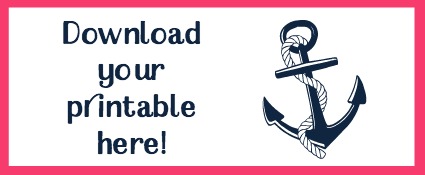 Related Posts