Year round homeschooling doesn't have to be overwhelming! Add some fun activities to your April lessons with these printables, books, and activities.
I know that many homeschool moms, like me, like to plan ahead. So, here is April's pack. You have plenty of time to check out the resources listed below and incorporate these fun learning days into your April homeschool plans!

Where has winter gone? Hopefully, you missed the snow like we did, or you've thawed out if you got hit. If you enjoyed the activities in my Year Round Homeschooling: February post, you'll love what I've got featured this month. 
Year Round Homeschooling: April Ideas
April is packed full of learning opportunities both traditional and quirky. What are you looking forward to exploring with your kiddos? 
April is National Humor Month.
I stink at telling jokes. (See my note about April Fool's Day below). Either I can't remember the punch line, or I am laughing so hard at the punchline that I can't get the joke out.
My son, however, is the funniest kid I know. He can whip out a joke like no one I know. If you have kids who love to tell jokes, they'll love these joke books for kids: 
April 1 is April Fool's Day. To be honest, I hate April Fool's Day. I'm not clever enough to come up with good tricks so I just sit around and wait for my kooky kids to prank me. 🙂
However, I did do an April Fool's Dinner one year. I don't remember exactly what I served, but I found these ideas on Pinterest that you might enjoy. None of these recipes will hurt anyone's feelings. They're just super fun! Which ones will you try? 
• Or, you could have "sunny side up eggs" for breakfast? 
• Here are some yummy "Dunkin Donuts" everyone will enjoy!
• Peanut butter and jelly sandwiches are a staple in our house. 
• These yummy fries and ketchup make a great side dish.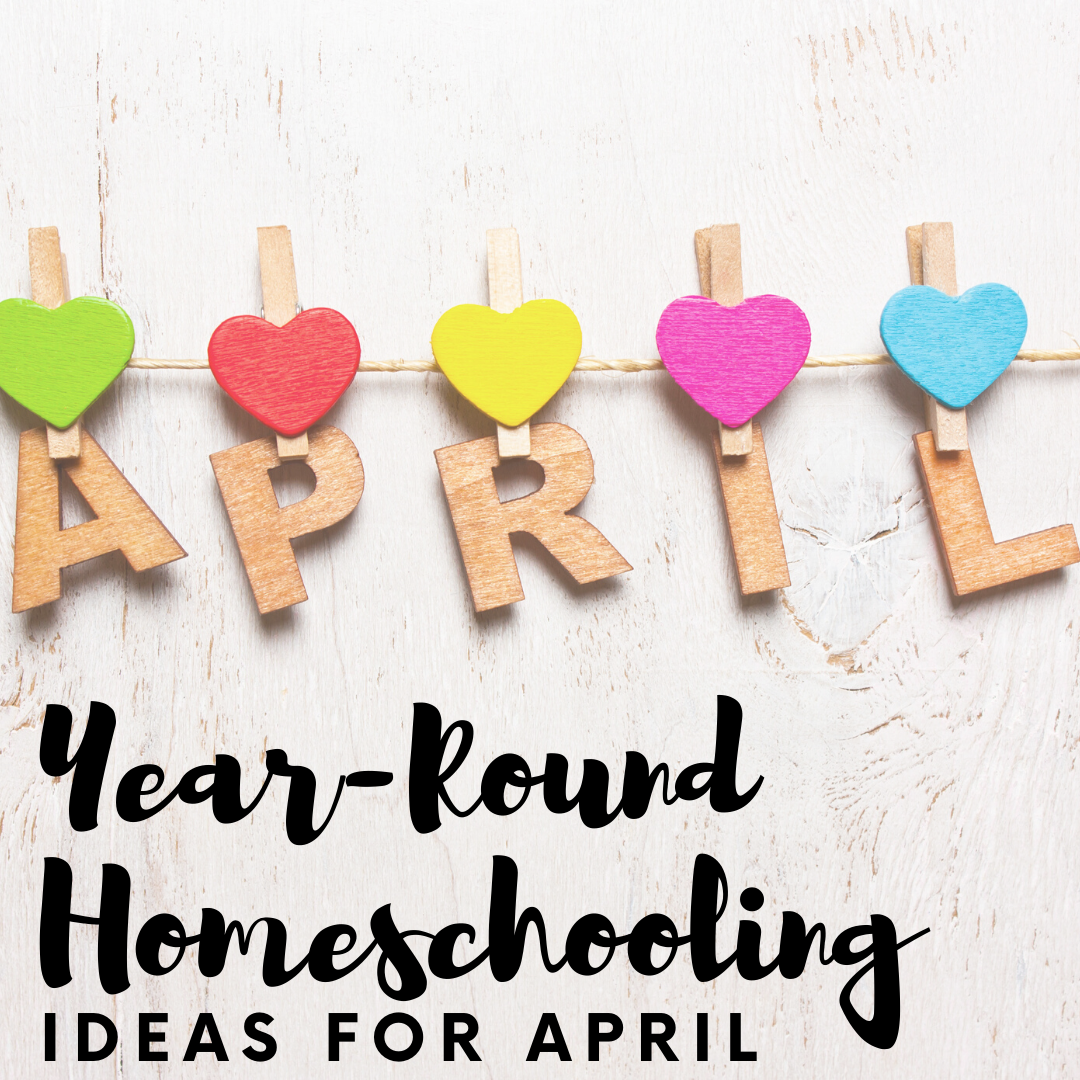 April 2 is Children's Book Day. This is a great day to curl up with good books! I have many book lists on the blog!
You're sure to find something great to read in one of these posts. Let your kiddos keep track of what they read in April on the book log included in this month's printable. 
April 8 is Draw a Picture of a Bird Day. Read one or more of the books below about birds, and then use the bird drawing page in this month's printable pack to have your kids draw their favorite bird. 
April 10 is National Siblings Day. Find something fun to do to celebrate siblings. Play a favorite board game. Do something nice for each other. Write a note to a sibling telling what you enjoy most about them.
April 13 is Scrabble Day. Here are some fun things you can do with Scrabble tiles
– besides playing the game…
• Make custom zipper pulls.
• Glue magnets to the back of the tiles, and create a family game of the fridge.  
• Practice spelling words with scrabble tiles. 
April 17 is Bat Appreciation Day. It's a great day to read my favorite book about a sweet little bat named Stellaluna
. Here are some fun hands-on activities to go along with that book: 
• Little ones will love this night sky sensory bin.
• Here's a whole list of bat-themed math and sight word games. 
• Kids will enjoy this hanging bat craft. 
April 22 is Earth Day. This Earth Day take your preschoolers out to do one of these five Earth Day service projects the whole family can participate in!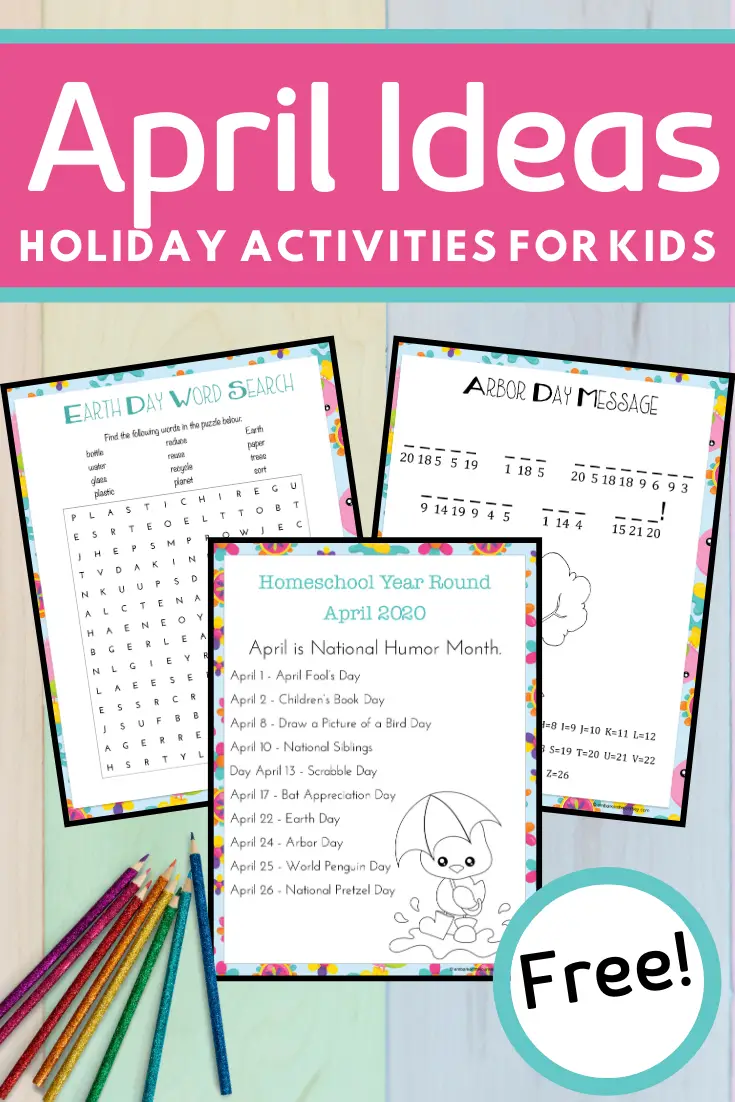 GET YOUR PRINTABLE
This April Activity pack is the perfect addition to your homeschool lessons this month! Simply click the button below to enter your information, and then click the link to download your freebie!
Calendar of fun days to celebrate,
a reading log for Children's Book Day,
a drawing page for Draw a Picture of a Bird Day,
an Earth Day word search,
an Arbor Day message to decode,
and more!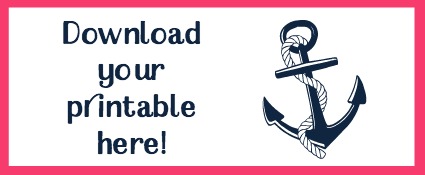 Related Posts