Kids will love recording their thoughts and memories in this fun kids travel journal! It'll make a great keepsake for years to come.
How many of you are planning a summer road trip? Did you see my post earlier this week where I share six sanity savers for summer travel?
If so, how many of those six tips do you already implement when you travel? If not, hop on over and check them out.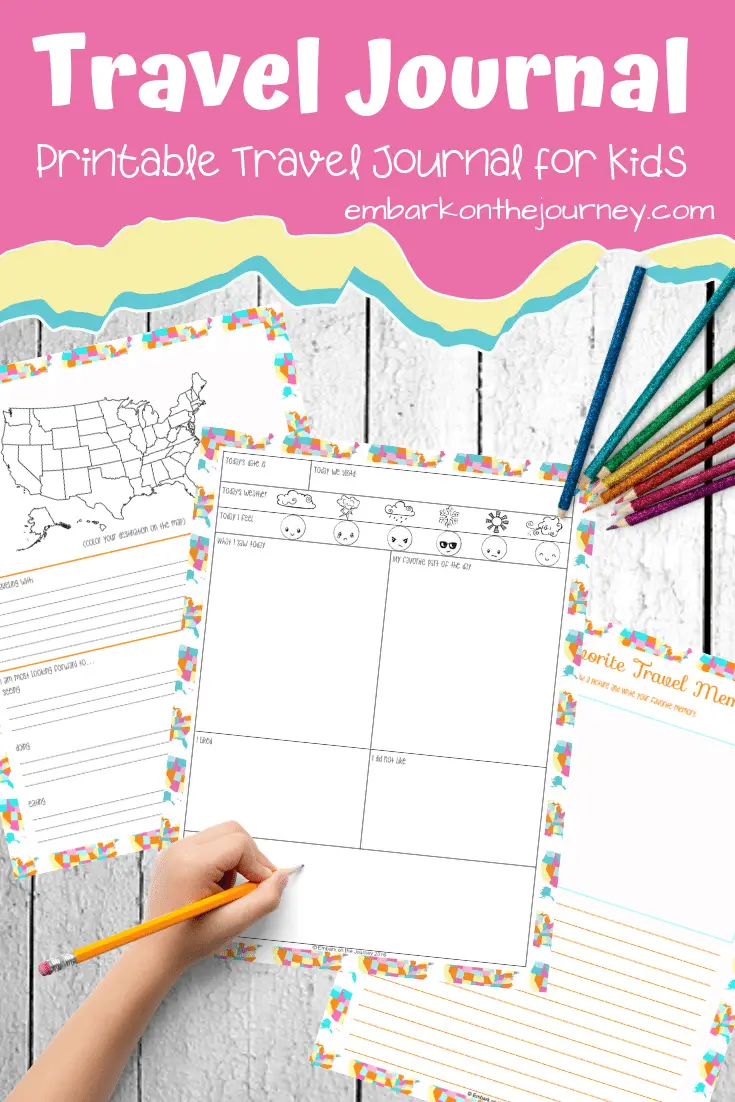 Today, I want to share another fun travel tip with you. No matter where you're traveling with your family this summer, print out this fun printable travel journal for kids.
They'll love recording their memories in their very own journal.
You can put them in a 3-ring binder so kids can move the pages around or add more pages to their journal. This would be something fun to add pages to with each new trip.
Travel Journal for Kids
As you plan your next trip, don't forget to plan fun ways to entertain the kids while you travel. This will help you and the kids enjoy the journey as much as the vacation itself.
[mv_video key="pnidjaxopojfiwdka6vh" volume="70″ aspectRatio="true" title="Kids Travel Journal" thumbnail="https://mediavine-res.cloudinary.com/video/upload/pnidjaxopojfiwdka6vh.jpg" doNotOptimizePlacement="false" doNotAutoplayNorOptimizePlacement="false" sticky="false"]
More Travel Activities for Kids
Road Trip Activities – These fun road trip games for kids will keep them entertained for a bunch of it. 3 Boys and a Dog
Road Trip Books and Games – Here's a great list of list of really awesome road trip games for kids that will definitely be going on our buy list for this fall. Look We're Learning
Best Children's Audio Books for Kids – Keep everyone entertained, including the kids, with these 20 captivating children's audio books! Mommy Evolution
Alphabet Travel Tic Tac Toe– This alphabet travel tic tac toe is the perfect activity to take with you on family trips. The Letters of Literacy
Outdoor Breaks for Road Trips – Here are 5 trusted outdoor breaks for road trips around the world. Frog Mom
Printables for the Road:
Road Trip Notebooking Pages – Before you head out on your next road trip print a set of these fun notebooking pages that your kids can use to record their vacation stories and memories! Year Round Homeschooling
Free Printable Road Trip I Spy Games – I Spy is such a fun game to play as well as a fun learning tool. Kids will be entertained while building visual discrimination skills. Paper Trail Design
Car Color Search Road Trip – Kids will cross off cars of different colors as you pass them on the road. This is a great way to pass time in the car. Productive Pete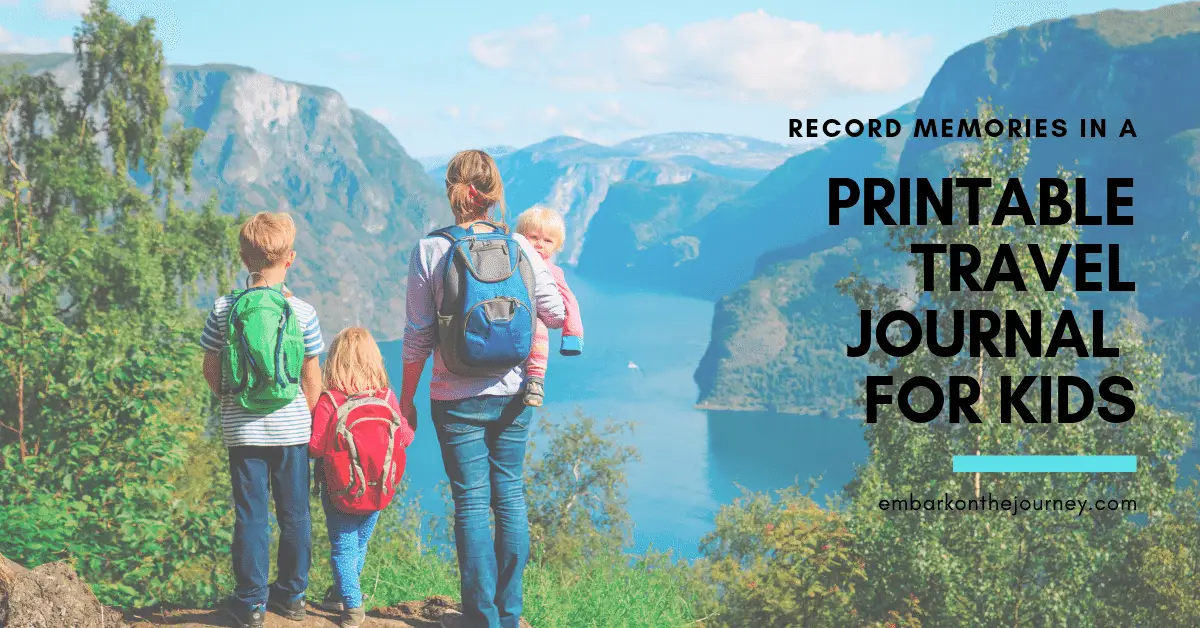 Summer Vacation Books
Fill your book basket with a great collection of summer vacation books. Most of these books can be found at your local library or used bookstore.
If you have a hard time finding them, you can order them through my Amazon affiliate links by clicking the images below.
The Night Before Summer Vacation – A little girl and her family are getting ready to go on vacation . . . or at least they are trying to. In the effort to pack everything that will be needed, there's bound to be something overlooked, and what that is provides a funny ending to this meter-perfect "twist" on Clement Moore's classic.
How I Spent My Summer Vacation – Some kids spend their summer vacation at camp. Some kids spend it at Grandma's house. Wallace Bleff spent his out west…on a ride, a rope, and a roundup he'll never forget.
The Berenstain Bears and Too Much Vacation – Go on a vacation with the Bear family. Papa, Mama, Brother, and Sister are heading to the Great Grizzly Mountains for a relaxing vacation. But a messy cabin, noisy animals, a swarm of mosquitos, and a rainstorm just might dampen all of their fun. 
More Travel Resources for Kids
Are your travels taking you to Disney? Shout your excitement with a This Kid is Going to Disney kids tee. Perfect for your travel day. Pack some sunshine in your pocket because your vacation is about to get magical!
Wherever you're off to, if you have a little wanderer on your hands, these custom ID bracelets are a must! These adjustable vinyl ID Bracelets will put your mind a little more at ease and allow you to enjoy the trip.
Grab the free printable travel journal! 
This printable travel journal is only available to my readers. Click the button below, enter your information, and download your printables.
Feel free to print out multiple copies of the pages included in this journal to use year after year. Then, look back at the memories each time you head out for a road trip.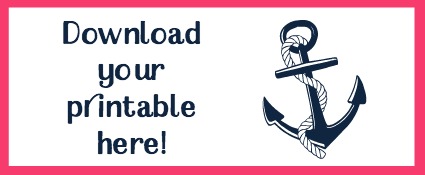 Don't Miss These Posts