Whew! Thanksgiving is over, and we're plowing headlong into the Christmas season! For me, that means life gets a little crazy with holiday festivities. 
We are gearing up for the Nutcracker. Holiday shopping, decorating, and baking will be filling our days. 
I love having holiday printables on hand for Em to do in the car or when she's got a little free time on her hands. She enjoys doing puzzles and games while she watches her favorite Christmas movies.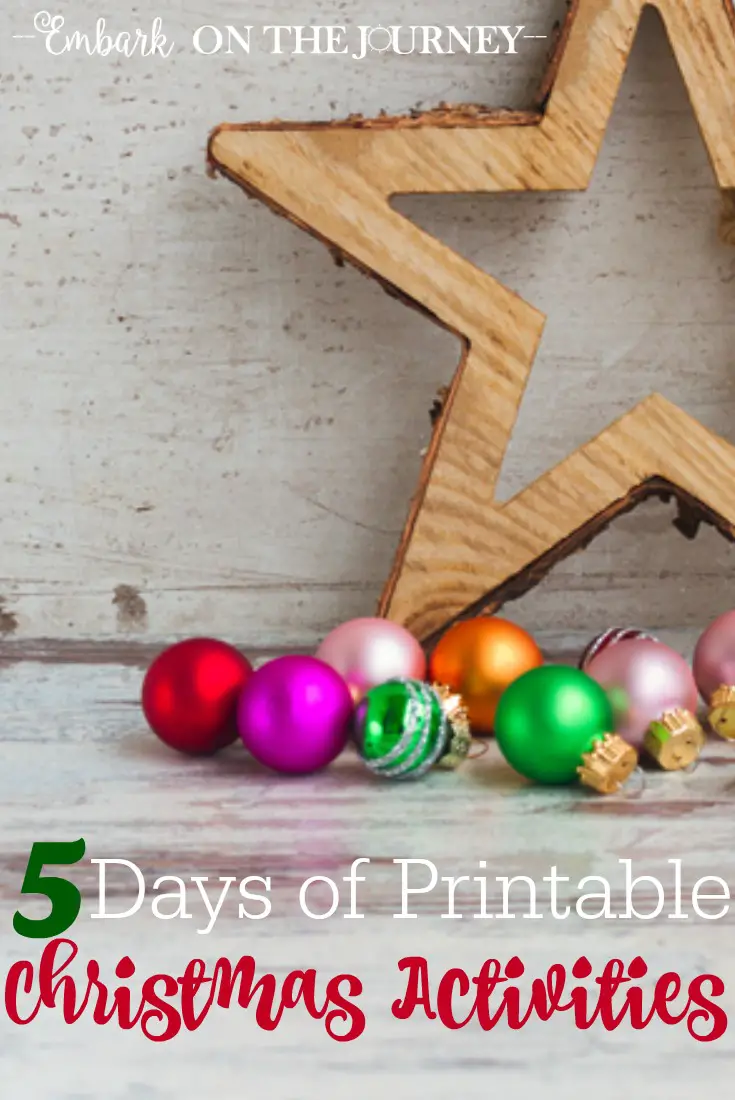 In the coming week, I'll be sharing a new set of Christmas printables each day. Yep! That's five days of Christmas activities – games, puzzles, and more. 
Be sure to check back each day so that you don't miss a single one! I'll come back here each day to update the links as each post goes live. 
Day 1: Christmas Activity Pack
Day 2: Christmas Bucket List for the Whole Family
Day 3: Christmas Puzzles
Day 4: Christmas Games
Day 5: Christmas Scavenger Hunt
Want to enhance your Christmas activities? Check out these fun items:

Visit other 5 Days of Christmas series from the bloggers of iHomeschool Network: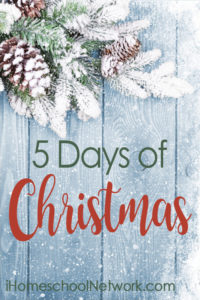 Related Posts