Hi everyone! Thanks for stopping by Embark on the Journey…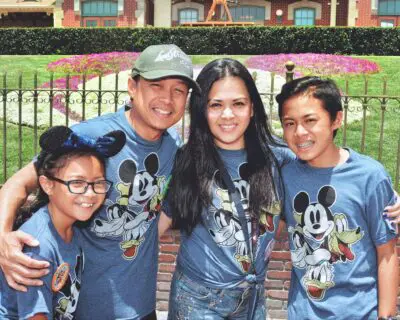 My name is Lisa, and along with my husband, JT, and our children, Tris and Paige, we would like to thank you for visiting, and welcome you to our blog.
We've decided to start blogging to document our life events and family ventures. Now, our goal is to inspire and encourage families like yours to find balance between parenting, homeschooling, and traveling with kids.
My daughter, Paige, was homeschooled all the way through seventh grade until she got accepted to one of the Top Prep Schools in the Bay Area. We're glad that she's thriving in the schools environment, and currently the top student in her class. Her favorite subjects are Algebra and Drama, and her hobbies are singing, and arts & crafts.
My son, Tris, currently going into tenth grade, has been homeschooled all along. He already has enough credits to graduate high school early. He's currently enrolled in ACT and SAT Prep review classes, and also taking college classes in our local community college. His hobbies are working-out in the gym and playing the piano.
We have learned quite a lot since we started our homeschool journey, so we've started blogging to share what works, and what doesn't.
We also love to travel, and we have a few more years left with our kids before they're off to college, so we're making every single moment count.
Please feel free to contact us if you have any comments or questions.