You CAN homeschool on a budget! I've created many free printables for kids that are designed to help you teach your kids at home.
If you are looking for free activities to do with your children, you've hit the jackpot here.
Discover tons of free printables for kids that you can use to teach many subjects and topics. You'll find printables that teach math and literacy skills. There are holiday-themed printables. And, you'll discover printables designed to help your teens plan their days.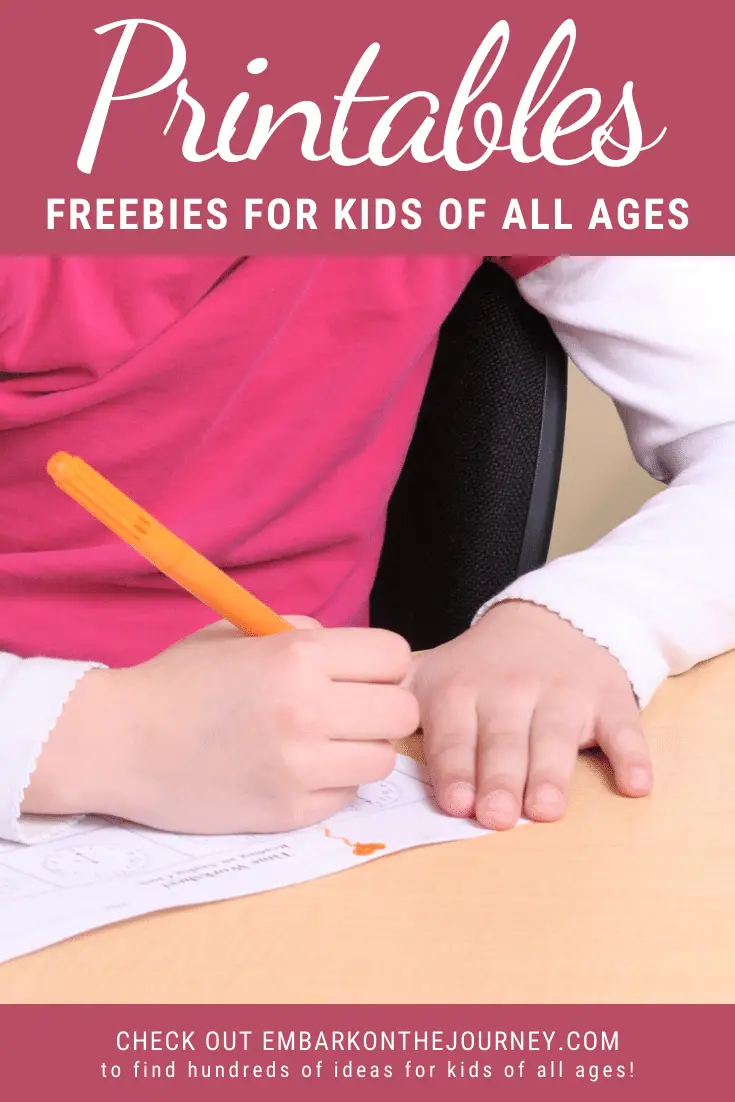 This page is a work in progress. I'm adding to it daily! As I create new free printables for children, I'll add them all to this page. Bookmark or pin this page so you can come back to it often to find what you need to supplement your learning time.
PRINTABLES FOR CHILDREN
The printables featured below are listed in alphabetical order by theme. I thought this would be the easiest way to organize them since there are so many. 
Another trick is to hold down the "command" and "f" keys on your computer. You should see a little search bar pop up on your computer screen. Type your topic in that search bar, and it will search for that word on this page.
And, don't forget to check back often. Each week, as I add new printables to the site, I'll add them here. Bookmark this page so you can find it as you move from theme to theme in your homeschool.
Printable Writing Prompts
Don't wait to download and print this awesome set of April writing prompts for elementary students! There are 30 prompts to get you through the month.
Don't miss this awesome set of elementary writing prompts for May! Celebrate spring and kick off your summer with these printable writing prompts.
These June writing prompts for elementary writers are perfect for engaging students throughout the summer without feeling too academic.
These July writing prompts are perfect for engaging your elementary-aged writers throughout the summer months.
Animal Printables
Kids will love studying the birds in their own backyards with this fun backyard birds unit study! It includes books, experiments, and printables!
Your young dinosaur fans will love these dinosaur printable activities. Discover dinosaur-themed crafts and worksheets for kids ages 3-8.
It's so much fun to practice handwriting with these A to Z animal handwriting pages! Color, trace, and write! These animal themed a to z handwriting pages are great for kids ages 3-7. 
Inspire your learners to write with these animal notebooking pages. With 150+ pages, this pack is sure to be a great fit for your homeschool!
If you want a fun, interactive way to teach kids about birds, use these free printables to construct a homeschool bird unit study for elementary kids.
These printable hummingbird activities for kids are designed to help elementary students learn more about these amazing birds.
This gorgeous printable bird watching journal can be used all year long. Use it to record the birds you see and the birds you're searching for.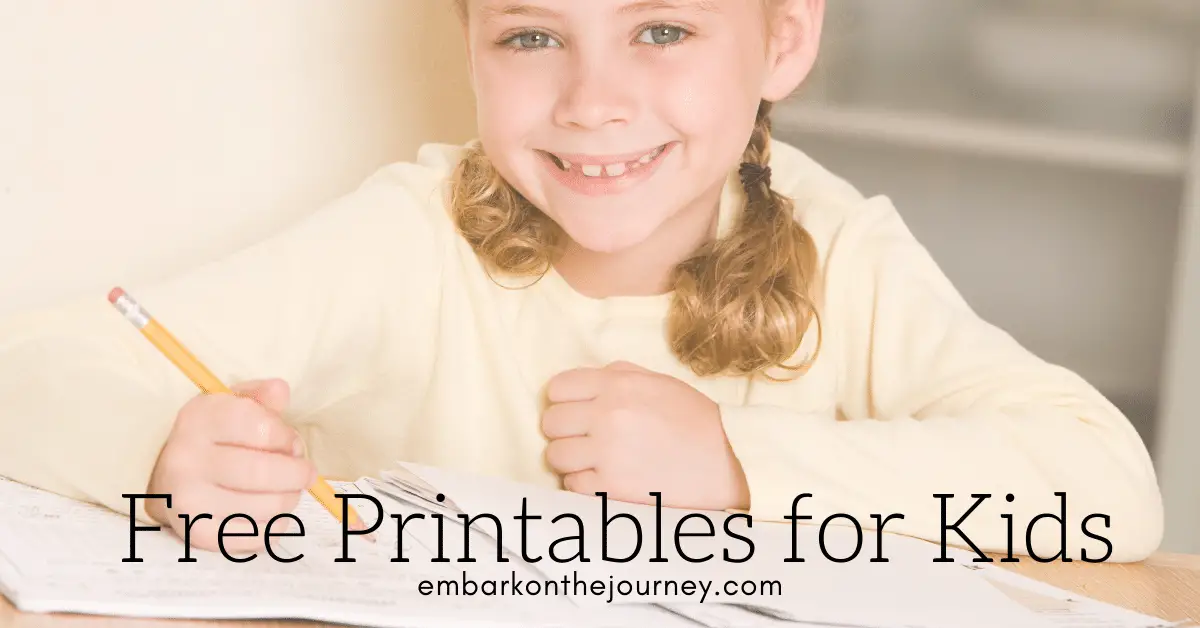 science printables for kids
Kids will love exploring the world around them and recording their observations on these microscope notebooking pages!
Math Printables for Kids
This fun printable is perfect for teaching or reinforcing the concept of rounding numbers to the nearest 10, 100, or 1000.
holiday printables for kids
Entertain your kiddos with these fun printable patriotic games for kids! These are great for road trips and hot summer afternoons!
Seasonal Printables for Kids
Summer has arrived. This 25-page summer activity pack is perfect for kids of all ages to enjoy on hot summer days and long summer road trips.
Miscellaneous Printables for Kids
Introduce your children to other cultures with this FREE 75-page Children Around the World printable pack. It includes coloring and writing pages.
This Christmas language arts printable is a great way to keep your kindergarten and early elementary students learning through the holidays.
Kids will love recording their thoughts and memories in this fun kids travel journal! It'll make a great keepsake for years to come.
Helping kids set goals that are achievable can be a daunting task. It doesn't have to be. These resources will help you teach SMART goals for kids.
Celebrate Star Wars Day with this amazing Star Wars handwriting bundle! This pack includes print, d'nealian, and cursive fonts!
You'll save the day with these fun superhero math activities for kids in grades K-3! Pages focus on numbers, counting, addition, and subtraction.
If you are planning to teach the solar system to your little ones, check out this fun solar system for kids printable that is perfect for kids ages 3-8.
Free printable reading logs for home or classroom use! These are perfect for summer reading logs, daily reading logs, and more. Great for all ages.
Brand new for April 2020! A teen planner designed to help them plan their month, work toward their goals, and track their progress all month long!
Download and print this fun dinosaur activity pack! It's perfect for quiet time, on-the-go, or anytime! Kids ages 4-8 will love it!
This camping alphabet game is perfect for reinforcing letter identification skills while working on visual discrimination with your kids.