These Chinese New Year activities for kids are perfect for your holiday homeschool plans. There are lots of ideas to help you teach your kids. 
Whether you celebrate the Chinese New Year or you just want to teach your kids about it, add some Chinese New Year fun to your homeschool activities. Discover Chinese New Year activities for kids of all ages!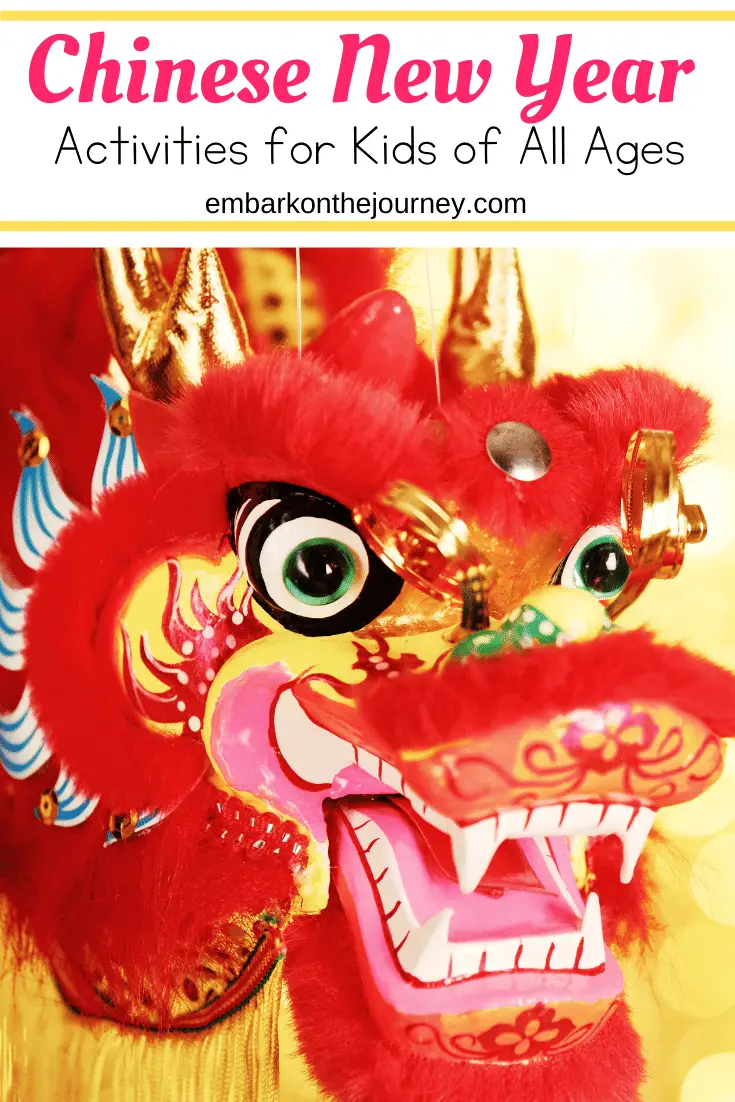 Chinese New Year Activities for Kids
This list of activities is a great place to start your search for Chinese New Year themed fun.
This Chinese New Year drum craft for kids makes a great activity that is sure to engage your kids and inspire celebration. Gift of Curiosity
Get your kids in the kitchen to help make some homemade fortune cookies. You can write your own fortunes or print some from the internet. All Recipes
This Chinese New Year dragon puppet is easy to make with the help of a free printable template. Red Ted Art
Save an empty cardboard egg carton, and your kids can turn it into a Chinese dragon to celebrate the Chinese New Year. Activity Village
Whether your kids run around the yard with their goldfish kites or they hang them from a tree, they're super simple to make for the holiday. Lightly Enchanted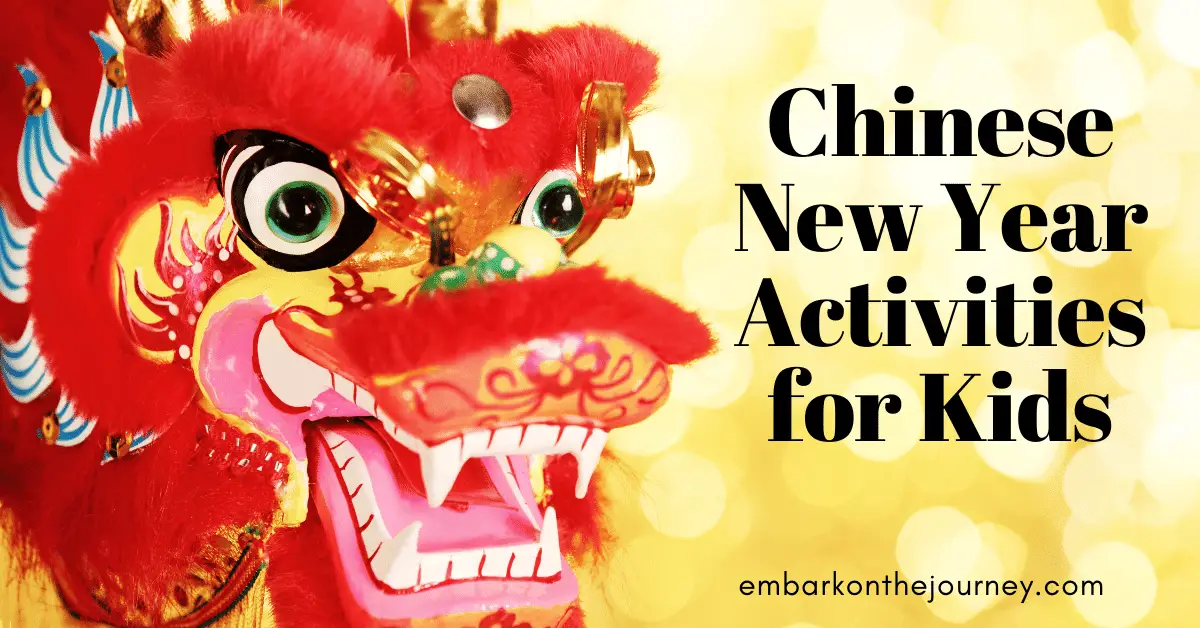 If you don't want to cook your own, you can make paper fortune cookies from pretty scrapbook paper. Unsophisticook
When you set up a Chinese New Year sensory bin, even your youngest students can celebrate the holiday. Carrots Are Orange
For a fun sensory activity that also builds fine motor muscles, you and your kids can mix up a batch of Chinese New Year playdough. Laughing Kids Learn
Your kids can make Chinese lanterns in two different styles to decorate your learning space. Nurture Store
Recycle household items to create dragon costumes that are super important for hosting a fun Chinese Dragon parade. Mama Smiles
BOOKS ABOUT CHINESE NEW YEAR
Fill your book basket with a great collection of books about Chinese New Year. Most of these books can be found at your local library or used bookstore.
If you have a hard time finding them, you can order them through my Amazon affiliate links by clicking the images below.
Dragon Dance – Introduce the customs of Chinese New Year to even the youngest readers with this festive new lift-the-flap book.
Lunar New Year – With beautiful artwork, this festive book teaches readers that Lunar New Year invites us to spend time with family and friends, to light lanterns, and set off fireworks, dance with dragons, and to live the new year in harmony and happiness.
Chinese Zodiac Animals – Chinese Zodiac Animals explains the traits of each animal sign and what luck the future might hold for the person born under that sign. Chinese Zodiac Animals is a fun and informative way to learn about an important part of Chinese traditional culture.
ROUND OUT YOUR UNIT WITH THESE ACTIVITIES
These adorable Chinese Zodiac Animal clip art printables make the cutest finger puppets! Simply glue your critter onto a small stick or ring of paper to fit over your finger. A super sweet Chinese New Year puppet show with your little ones will make your celebration so special and memorable! 
A cute duo of female & male oriental peg dolls to celebrate Chinese New Year! Perfect for early years settings, or even just at home; this lovely pair will provide little ones with ample opportunity to learn more about Chinese culture through play!
Related Posts