These G-rated movies based on books are great for the whole family! Rewatch an old classic or discover a new favorite with your kids.
This is such a great list of movies the whole family can enjoy. All of these movies are rated G, and are based on popular books that your kids will enjoy reading (or hearing) as well.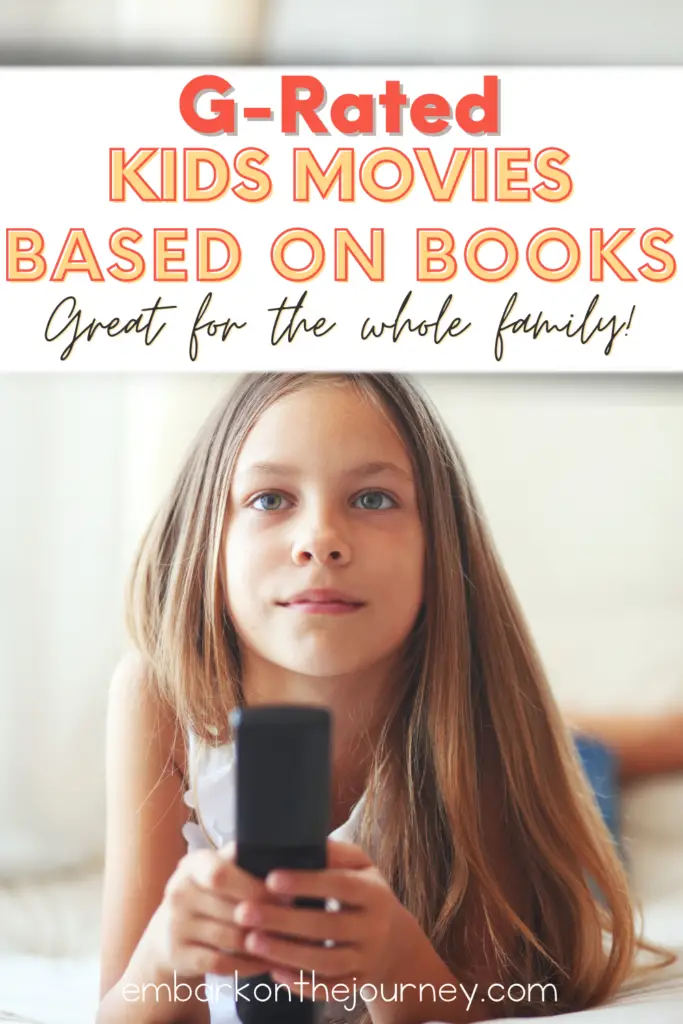 I really love watching movies based on books. However, I'm a stickler for making my kids read the book before watching the movie, if possible.
Sometimes, we watch movies and later discover the book like the Wizard of Oz. Of course, we watched the movie when my kids were young. I didn't realize until years later that there was a book.
If we know there is a movie coming out that's based on a book, I try to have my kids read (or read it myself) the book before the movie hits the theaters.
G Rated Movies Based on Books
Though we tend to save our book-based movies for sick days, they're perfect for rainy days, hot summer afternoons, and long cold winters!
Or, you can watch them the day after you finish reading the book so the details are still fresh in your mind.
No matter when you choose to enjoy these movies, I hope you will read the book, as well. We think they're always better than the movie, and we don't want you to miss out.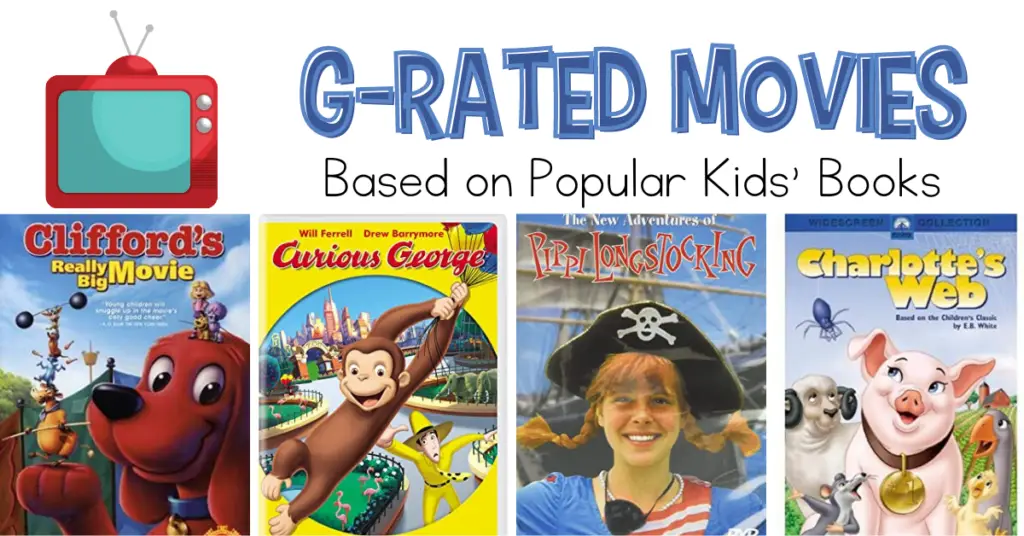 Looking for even more book-based movies? Check out these 40+ Netflix Movies Based on Books.
Which of these gets your vote for best kids movie based on a book?
Related Posts