I've been asked several times to share more about homeschooling middle school. Many homeschool moms are intimidated by the older grades. Often, they don't feel qualified to teach the more advanced subjects required in middle and high school.
It's taken me a bit to settle into a routine this year, but I'm finally at a place where I'm at peace with our homeschool. And, I wanted to share more about the uniqueness of homeschooling middle school. More than that, though, I wanted to share a candid look at our day-to-day routine.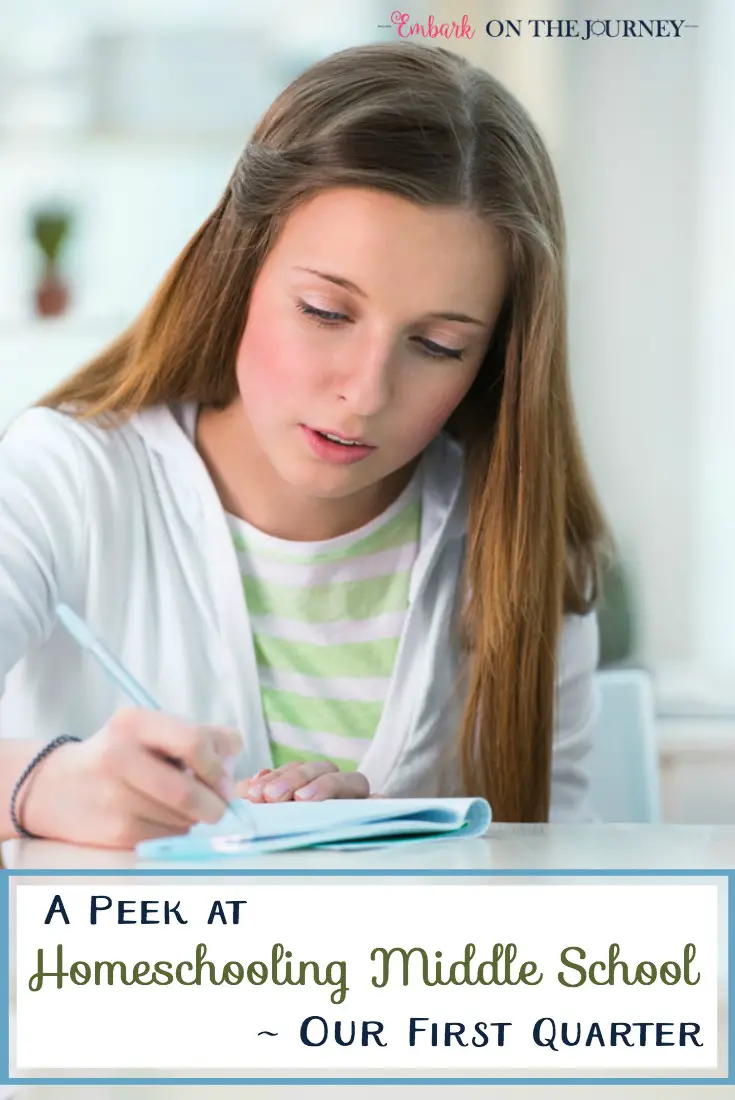 Homeschooling Middle School
First, let me preface this peek into our homeschool with a few notes. This is my 16th year of homeschooling, and my last run through middle school. Em is in 8th grade this year, and she's been homeschooled from day one. Three years ago, she started attending a co-op one day a week where she takes elective classes. This year, she was diagnosed with a chronic illness called Ehlers-Danlos Syndrome which adds a little challenge to our homeschool days.
I've shared before about our 8th grade curriculum choices so I won't go into detail here. The only change we've made to this list is that Emma is not on the tap team this year. Because of her joint pain (EDS), she's cut back to one hour of dance per week.
Planning
With the help of my Erin Condren teacher planner and Emma's Ultimate Daily Planner for Students, I've found a planning system that works! During the week, I plan for the upcoming week. On the weekend, I finish grading Emma's work and write her lessons in her planner. It's so much easier now that I'm down to one kiddo.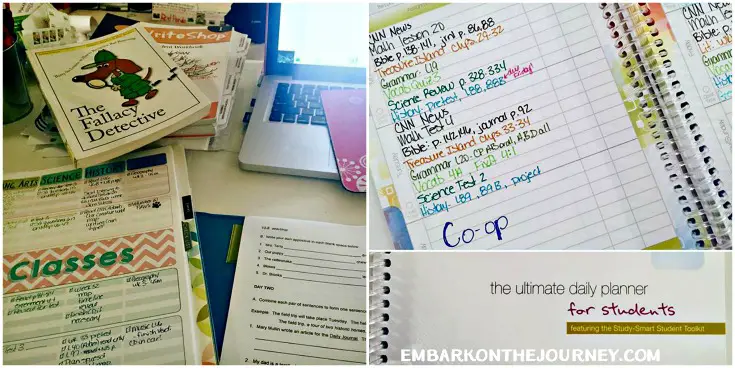 Math
There's not much to report for math. Em is not a big fan of Saxon math, but she's doing fairly well in her Saxon Algebra I course this year. It's thorough, and it'll have her ready for the upper maths she'll need in high school. She wants to be a vet which will require advanced science classes. Advanced science classes typically have a math prerequisite. So, we'll stick with Saxon as long as she's progressing nicely.
Literature
Em pushed through Treasure Island and didn't like it at all! She hates books with dialect, and Treasure Island is heavy with it. After that, she did some poetry analysis which she enjoyed a little better. Now, she's reading A Day of Pleasure, and she's really enjoying it.
Science
Apologia Physical Science is a little tougher than she anticipated. The notebook is helpful for walking her through the lessons and giving her space to record what she's learning. But, when it comes time to take the test, she has trouble putting all the pieces together. This may be a result of some of the brain fog that comes with EDS, or it may be because she's never done science like this.
So, I'm leaning toward purchasing the DVD that goes with the book. We can watch that after she's worked through the lesson but before she takes the test. She wants a to have a firm science foundation so she's ready for the advanced science required to become a veterinarian. If you've used the DVD, I'd love to hear your thoughts.

History
We're almost done with Mystery of History Volume I. She's had a great time, and she loves doing it on her own. She reads the lessons on her own and tells me all the interesting things she's read. She completes notebooking pages and mapping activities on her own. Again, I'm just the grader. And she recently did a research project on animals that live in India. That was, hands down, her favorite project so far.
Bible
Emma is enjoying the last of the books in Apologia's worldview curriculum. She's actually sad to be at the end of this series. She will finish that book before Christmas. After Christmas, we're switching back to Bible Road Trip.
Geography
This is another class that I plan to give her high school credit for. She's working for about 45 minutes 2x each week. It's a full year course so, of course, we won't finish it this year. That's how I intended it. Each lesson consists of reading, map work, videos, and hands-on activities. It takes her two or three weeks to complete each lesson since we're moving slow.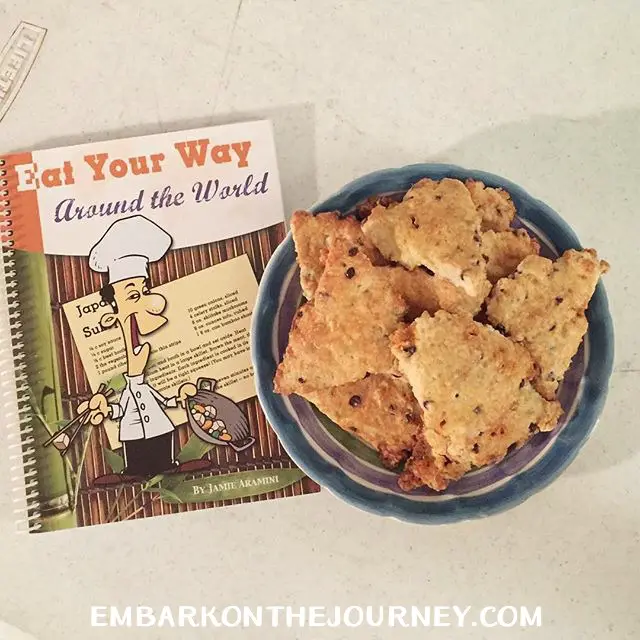 Language Arts
There's not much to report for language arts, either. She does everything but spelling independently. I check grammar daily, because this is a subject that can get the best of her. Likewise, we go over Fix It Grammar together before she does that day's copywork. She does vocabulary on her own, and I grade it on the weekend.
Writing
She LOVES her co-op writing class. It's just writing and critiquing each other's work. There's not really any formal writing instruction just coaching as they prepare for the Power of the Pen writing contest in the spring. She loves getting feedback from her classmates on her day-to-day writing.
She's also thoroughly enjoying WriteShop. She told me that she's glad she's doing both, because she can take what she's learning in WriteShop and apply it to her co-op writing class. When she can (and wants to) take what she's learning here and apply it to her other work, I know I've chosen a great curriculum.
Volunteer Work
The joint pain that comes with EDS forced Emma to give up dance this year. That has freed her up to start volunteering. She's done a few volunteer sessions at our local library when they have events for the kids. However, she's really excited to be volunteering at the local animal shelter. I try to get her to the shelter a couple times each week, because animals are her passion. I might be a bit crazy, but we plan to talk to them next week about fostering a dog over Thanksgiving break. Em is over the moon excited about this.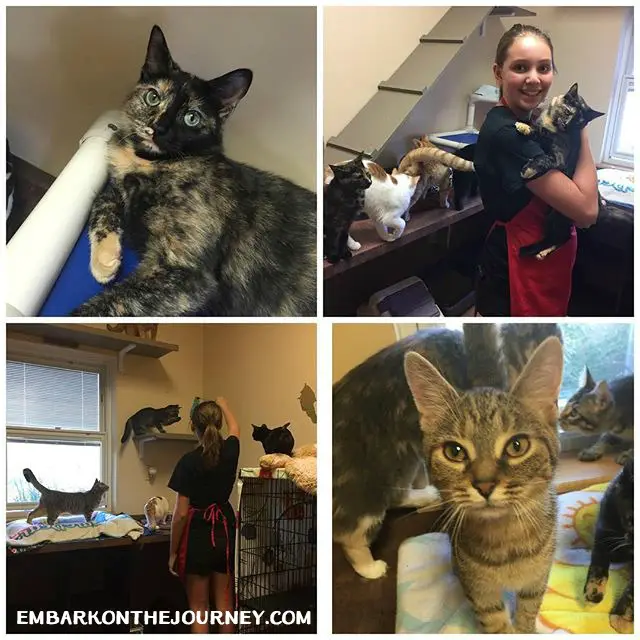 I hope this gives you some encouragement if you have been intimidated by the thought of homeschooling middle school. It requires a little more brain power as I try to keep up with her lessons by at least glancing through each chapter in each subject. Homeschooling middle school is a little more challenging than the younger grades, but it's actually quite fun.
I'm planning to do a monthly recap going forward. You can follow our day-to-day happenings on Instagram, as well.
Related Posts