Some days, I feel like the day will never end. The youngest is a tired whiney mess. The teen is a grumbling, moody mess. And, I find myself counting down the minutes until bedtime – even if it's only 9AM. I'm not the only one, right?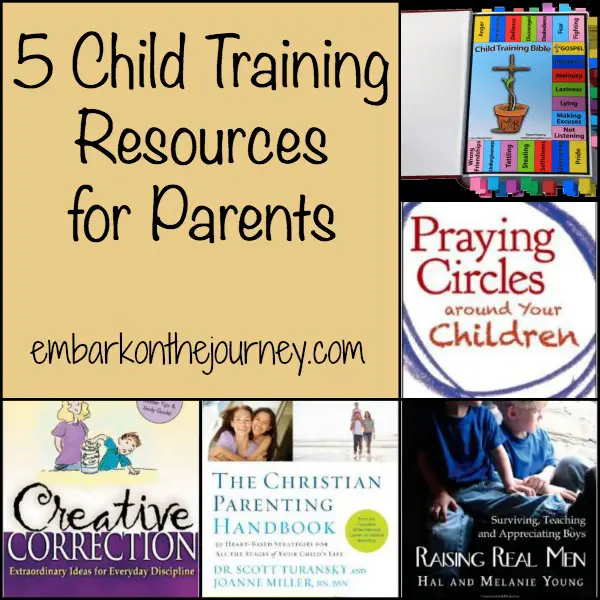 I often wonder at the fact that my most rewarding job just happens to be my most difficult at times. Don't you wish the nurses would hand you your new baby bundled with an instructional manual? Sleepless nights? Look at page 92. Toddler tantrums – page 173. Tween roller coaster of emotions? Page 387. Yeah, see how big that book is already? Whew! 
While there isn't an instruction manual, there are sites and books we can consult when the going gets tough. I remember reading What to Expect When You're Expecting when I was pregnant. But, what was I going to do with them when we got home? Over the years, 20 of them to be exact, I have read some great parenting books. There are more that I still hope to read, but I haven't gotten to them yet. But, I want to share my list with you. Have you read any of these parenting books?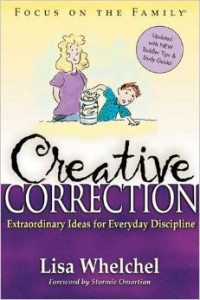 Creative Correction by Lisa Welchel
Honestly, I picked this book up just because Lisa Welchel wrote it. I loved Facts of Life, and I wanted to see what she had to say. I was pleasantly surprised by her creativity. The fact that her advice was written from a Biblical perspective made it even better.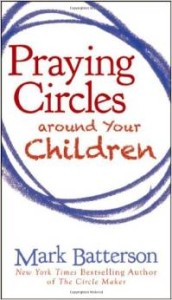 Praying Circles Around Your Children by Mark Batterson
This short book is practical and inspirational. Mr. Batterson teaches parents how to pray for their children. Goodness knows that in today's world, our kids need as much prayer as we can pour out over them.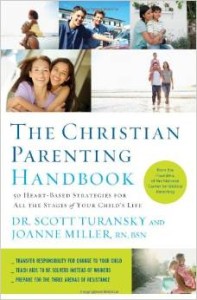 The Christian Parenting Handbook by Dr. Scott Turansky
I won this book from another blogger a few months ago, but I have not had a chance to read it yet. I am anxious to do so, however, after reading rave reviews about it.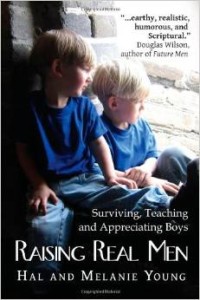 Raising Real Men by Hal and Melanie Young
This is another in my queue. I purchased this at a local homeschool convention after hearing them speak about raising boys. I'm anxious to read it. I've read other books by these authors, and I know this one will be just as good.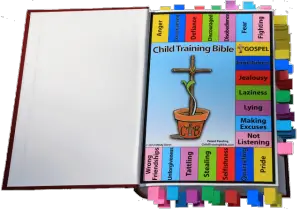 I sure wish this had been around when my kids were younger! The concept is amazing! The picture above shows a visual index of areas the Bible teaches. Those 20 areas correspond to the color-coded tabs on the pages of this Bible. "To make a Child Training Bible you will use the CTB charts that include over 200 Scripture references, heart and gospel questions, and sample prayers." Then, when you are faced with a need to talk to your child about "selfishness," you would look at the index to see what color tab to look for to find verses that teach about selfishness. 

Last week's most clicked post was Exploring God's Will at Christianity Cove. Do you have a book-themed post you can share with our readers? We'd love for you to link up with us! Just enter your post URL into the linky tool below. Make sure you link your post not your blog's homepage. I'm looking forward to reading your children's literature posts this week.  
[inlinkz_linkup id=452366 mode=1]