As you begin planning your summer vacation, be sure to print out one or more of these kids travel journal ideas. Kids of all ages will love recording their travel adventures!
Whether you're traveling to the beach or planning a staycation, kids can store their pictures and write their memories in these printable travel journals. You're sure to find something that fits your trip!
Some of these travel journals can be printed and bound in a notebook or 3-prong folder. Others can be laminated and used in the car as you travel. All will keep kids engaged and entertained as you embark on your travels.
Kids Travel Journal Ideas
Kids will love recording their thoughts and memories in this fun kids travel journal! It'll make a great keepsake for years to come. Embark on the Journey
Are you looking for fun activities, travel games, and journaling pages for your upcoming trip? This free 28-page travel journal for kids will be a great addition to your next trip! Real Life at Home
Discover how easy it is to set up a digital travel journal for your kids to record their photos and memories. Rainy Day Mum
If your kid LOVES camping, but is tired of the same old blank lined journals… get them an interactive journal that's as awesome and unique as they are! 
This free kids travel journal features a page for each letter from A to Z. This book includes graphs, journal pages, keepsake pages, and more. Kids Travel Books
[mv_video key="pnidjaxopojfiwdka6vh" volume="70″ aspectRatio="true" title="Kids Travel Journal" thumbnail="https://mediavine-res.cloudinary.com/video/upload/pnidjaxopojfiwdka6vh.jpg" jsonLd="true" doNotOptimizePlacement="false" doNotAutoplayNorOptimizePlacement="false" sticky="false"]This free Kids' Travel Journal Printable encourages kids to journal their adventures and record their thoughts and feelings as they explore. Explorer Momma
Summer vacations are all about making family memories. This free printable travel journal is the perfect place for kids to capture their vacation memories. Sunny Day Family
Create your own Walt Disney World vacation planner with printable planning pages. You can completely customize your planner by choosing exactly the pages you'd like to download.
Crafty kids will love this kids travel journal for location-inspired art. There are many ways to adapt this to be used with kids of all ages. Artful Parent
The next time you head out on a family vacation have your children document it in a fun, printable Kids Travel Journal. Creating Creatives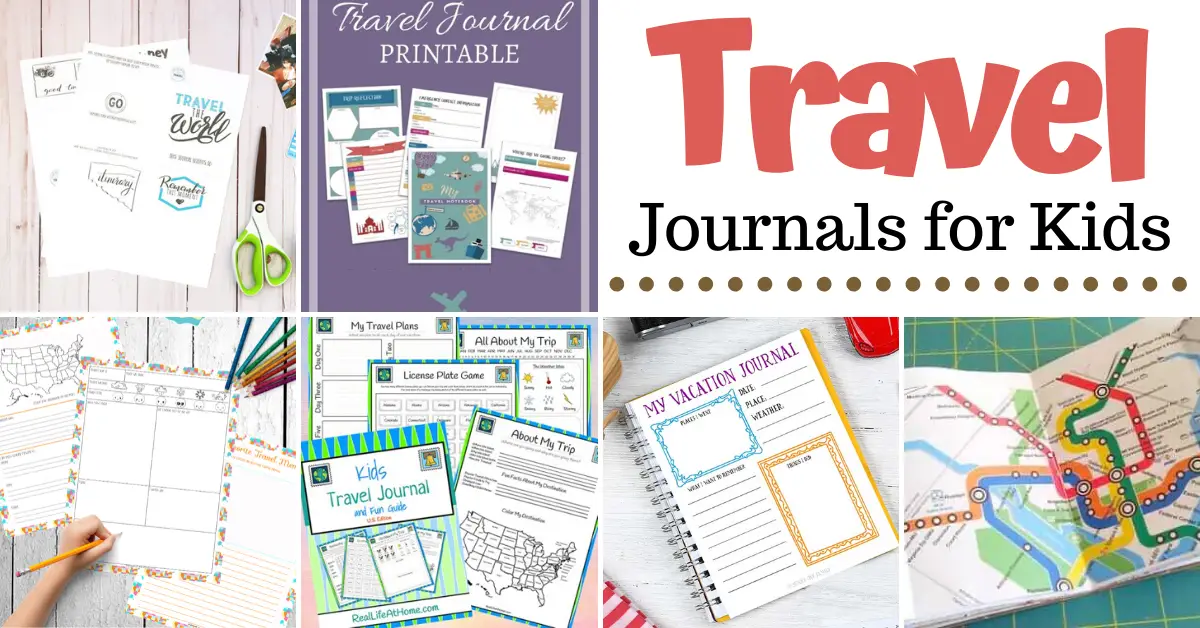 Books About Family Travel
Fill your book basket with a great collection of books about family travel. Most of these books can be found at your local library or used bookstore.
If you have a hard time finding them, you can order them through my Amazon affiliate links by clicking the images below.
50 States 5000 Ideas – This richly illustrated book from the travel experts at National Geographic showcases the best travel experiences in every state, from the obvious to the unexpected. Sites include national parks, beaches, hotels, Civil War battlefields, dude ranches, out-of-the-way museums, and more.
How to Be a Family – HOW TO BE A FAMILY brings readers along as the Kois girls-witty, solitary, extremely online Lyra and goofy, sensitive, social butterfly Harper-like through the Kiwi bush, ride bikes to a Dutch school in the pouring rain, battle iguanas in their Costa Rican kitchen, and learn to love a town where everyone knows your name.
Ultimate Globetrotting World Atlas – Discovering the world and all that's in it will take on a whole new level of excitement for kids with this bold and vibrant world atlas. It's full of fun facts, fascinating information, easy-to-read maps, lots of games, and vibrant pictures of everything from wacky hotels around the world to natural and man made wonders.
Related Posts