You've decided to homeschool. Now what? Take the stress out of your decision when you discover seven advantages to using prepackaged homeschool curriculum kits.
Once you have decided to homeschool your child, the next major issue is which philosophy to follow and what curriculum or methodology to use.
Some people prefer a relaxed approach, some follow a Montessori style, and others prefer a bought curriculum. Here are the advantages of using a packaged homeschool curriculum.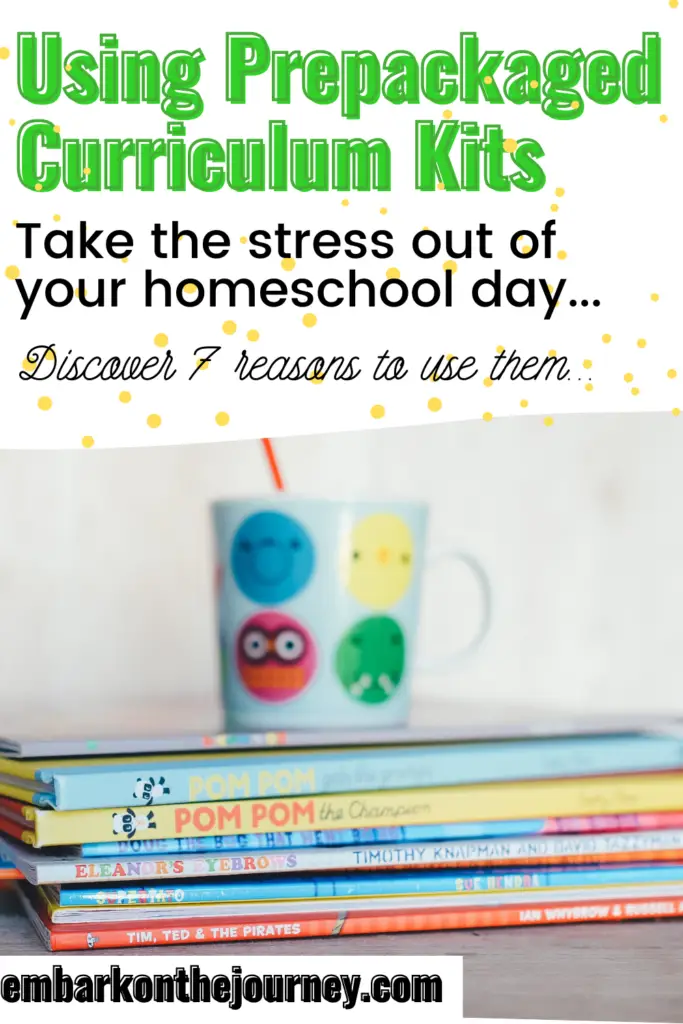 Prepackaged Homeschool Curriculum Kits
A packaged curriculum will usually include all the planning, scope and lesson plans needed for a semester or an entire school year. Some will also include online classes, further resources and even all the books needed for the lessons.
Some providers also include additional services for enrolled families such as standardized testing, grading, report cards, diplomas and support and counselling for the parents.
Having everything organized for you appeals to many families and, while it is more expensive than other approaches, having everything planned out in advance is a distinct advantage.
[mv_video key="suusyjzrpshdsm51heou" title="Free Homeschool Websites" thumbnail="https://mediavine-res.cloudinary.com/video/upload/suusyjzrpshdsm51heou.jpg" volume="70″ doNotOptimizePlacement="false" doNotAutoplayNorOptimizePlacement="false" ratio="" jsonLd=true]
It can also make homeschooling multiple children easier as each child will follow their own curriculum. It is also relatively cheaper as the curriculum used for the older kids can later be followed by the younger ones.
By using a prepared curriculum, you can be assured that each child is covering all the most important topics and acquiring the necessary skills. The lesson plans are ready right out of the box (or off the internet) and also usually include recommended resources for further study, and suggestions for additional activities and enrichment.
Another point to consider is accreditation. When a program is accredited, it means that it has been reviewed by an outside agency or committee and has been determined to meet certain standards. This will be advantageous to kids when the time comes to apply to college.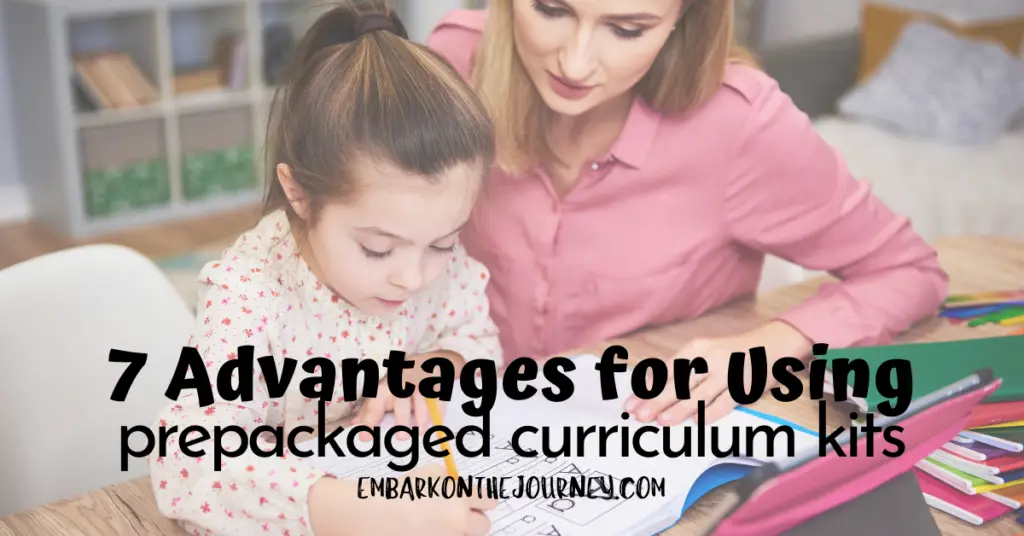 If the student has a high school diploma from an accredited high school, there should be much less difficulty proving to admissions offices that a high school education has indeed been completed.
Accredited programs will also usually pass the criteria of your state's homeschool guidelines and your local school board. This makes submitting your homeschool proposals and end of year reports much easier.
One of the chief complaints about packaged curricula is that they are not very flexible and tend to be quite rigid regarding what to do when. But this is only true as far as you make it.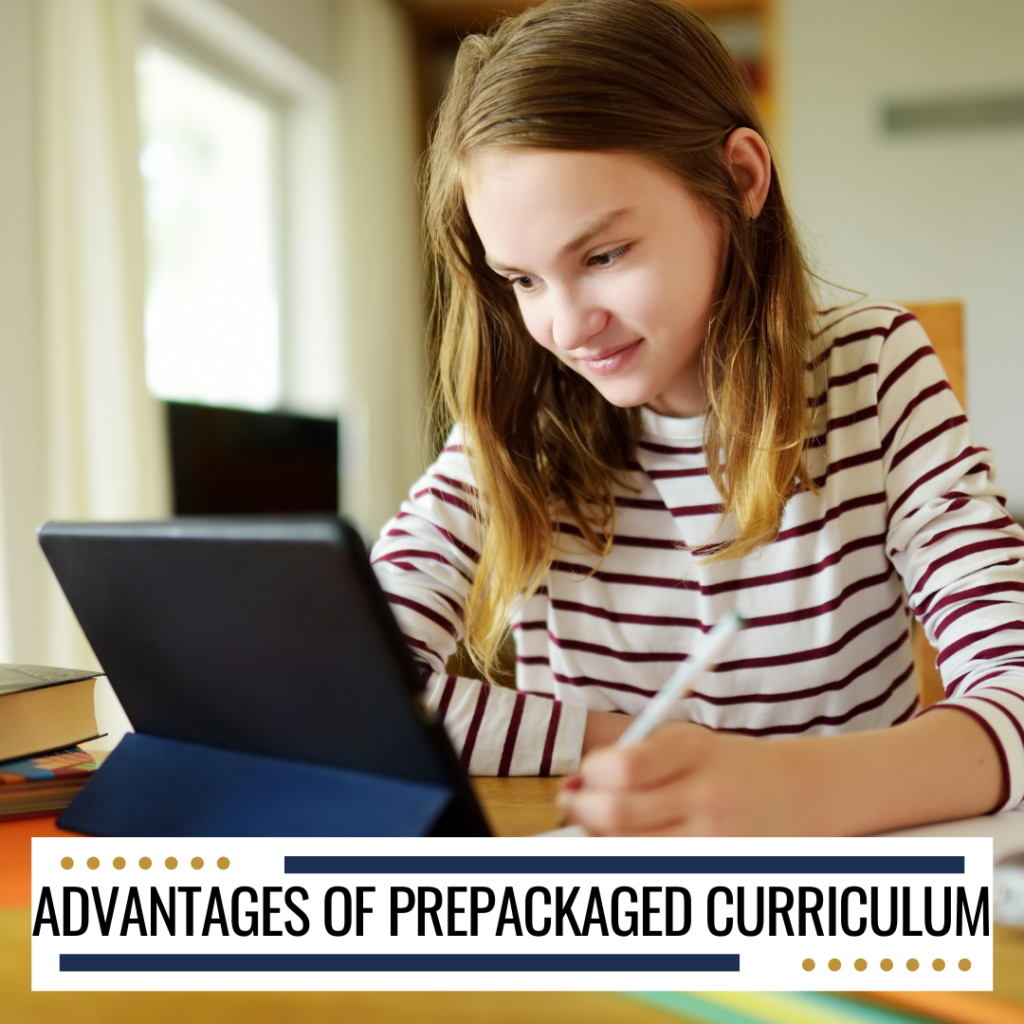 Every parent can adapt and adjust the program to fit their child, not the child to fit the program. You will become more confident in making modifications and adjustments to a homeschool curriculum as you go on.
With any curriculum you can use or skip any suggestions you choose. The only true requirements exist only if you want an actual report card or diploma from the curriculum provider. In this case, certain assignments must be completed and submitted in order to verify completion of the material.
You may find that keeping a portfolio of work that has been graded by an outside party is a good "insurance policy" against the regulations imposed by your state.
A packaged curriculum may not be for everyone, but this option does provide many advantages. It certainly provides a solid beginning for anyone who is just starting out homeschooling and has little or no experience creating a plan of study. It will also help the parent to learn more about homeschooling and how to teach which will help them gain more confidence.
Encouragement for Homeschool Moms
Below, I've featured just a handful of 
books meant to encourage homeschool moms
 that will help your readers celebrate their favorite characters. You should be able to find them at your local library or bookstore. If you can't find them locally, you can click each image cover to purchase them on Amazon.
Creating Homeschool Balance
– "Creating Homeschool Balance" will help you understand what balance looks like, feels like, and how to create it.
Your Goals This Year
– No matter which kind of homeschool parent you are, this book will help you understand the stages of homeschooling high school, put you on the path to success, and keep you from feeling overwhelmed. You can homeschool through high school, and here are the tools to help you.
Scheduling: The Secret to Homeschool Sanity
– When you homeschool, it's important to take time to plan and rest, and not just work, work, work! Using schedules in your homeschool can help you avoid burnout.
Related Posts