Need some fresh ideas and resources for your homeschool? These winter activities will perk up your homeschool and carry you straight through to spring!
I often find it difficult to stay motivated in my homeschool during the long winter months. Because my daughter is a ballerina, November and December are full of Nutcracker rehearsals and performances which leave us both exhausted.
Compound that with the sun going down before dinner, and it seems the days drag on forever.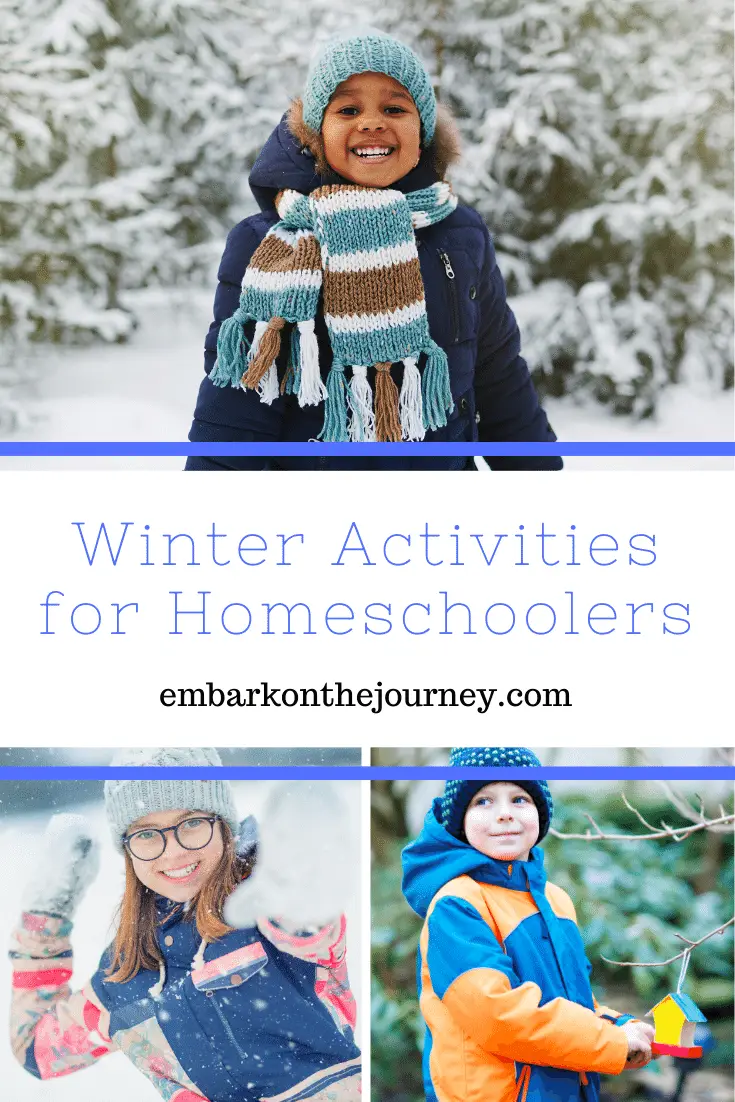 In order to ward off winter burnout, I like to mix up our homeschool lessons a bit with seasonal activities and books.
Winter Activities
Below, you'll find an amazing (and ever-growing) collection winter activities, printables, and resources you can incorporate into your own homeschool lessons this winter.
Winter Printables
My February teen planner and journal is designed to help your tweens and teens get a handle on their schedules and encourages them to learn to budget and manage their time.
With snow on the ground and temperatures below freezing (at least in my part of the country), it's the perfect time to sit in the warmth of the house and get those creative juices flowing with these February Writing Prompts.
I had my teen give me her advice about what should be in this teen planner, and I started creating. I'm so pleased with how this teen January planner and journal turned out!
If you would like to get a jumpstart on your January homeschool lesson plans before Christmas, start with these January Writing Prompts.
Throughout December, kids will write about the time it snowed marshmallows, what it means to have peace on Earth, the best thing that happened to them this year, and much more. There are 31 writing prompts in this pack – one for each day of the month. There is also a blank page for those who need more room to write.
Add a little fun to your wintertime homeschool lessons with this free Polar Friends activity pack. Arctic animals are fun to study, because they're so cute. Waddly little penguins. Narwhals with their unicorn horns. Big, furry polar bears. Fun stuff!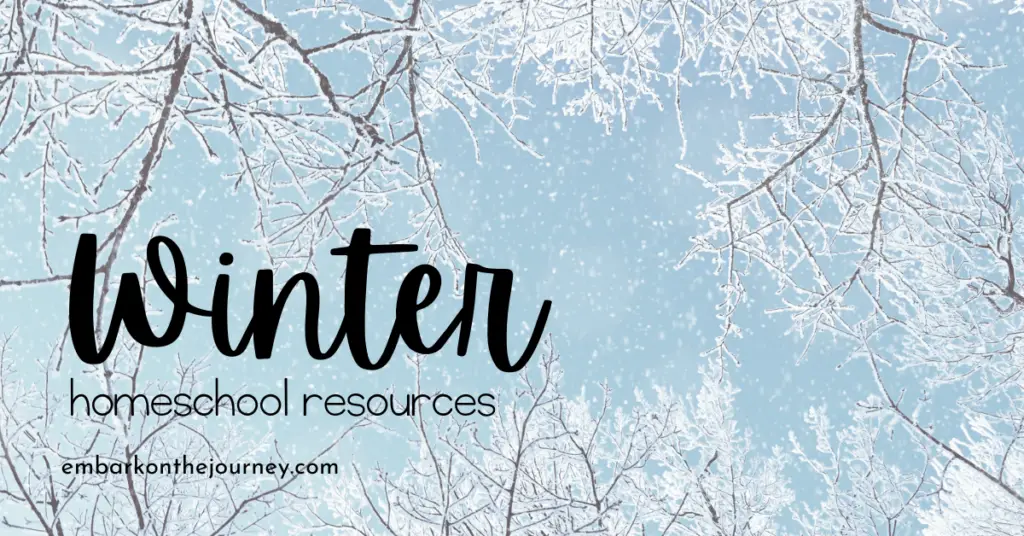 Winter Science Activities
I love that wintertime brings new opportunities for unique homeschool lessons. Explore snow, ice, and polar animals with these winter science activities.
Winter Activities for Kids
I've compiled a list of over 100 winter activities for kids! There are indoor and outdoor activities. Also on the list, you can find crafts and recipes.
We love studying penguins in the winter! If you do, too, you HAVE to check out this great list of hands-on penguin activities for kids!
Cool Winter Crafts
This collection of winter crafts for kids will keep your crew busy during the long, cold winter months! There's something on this list of kids of all ages.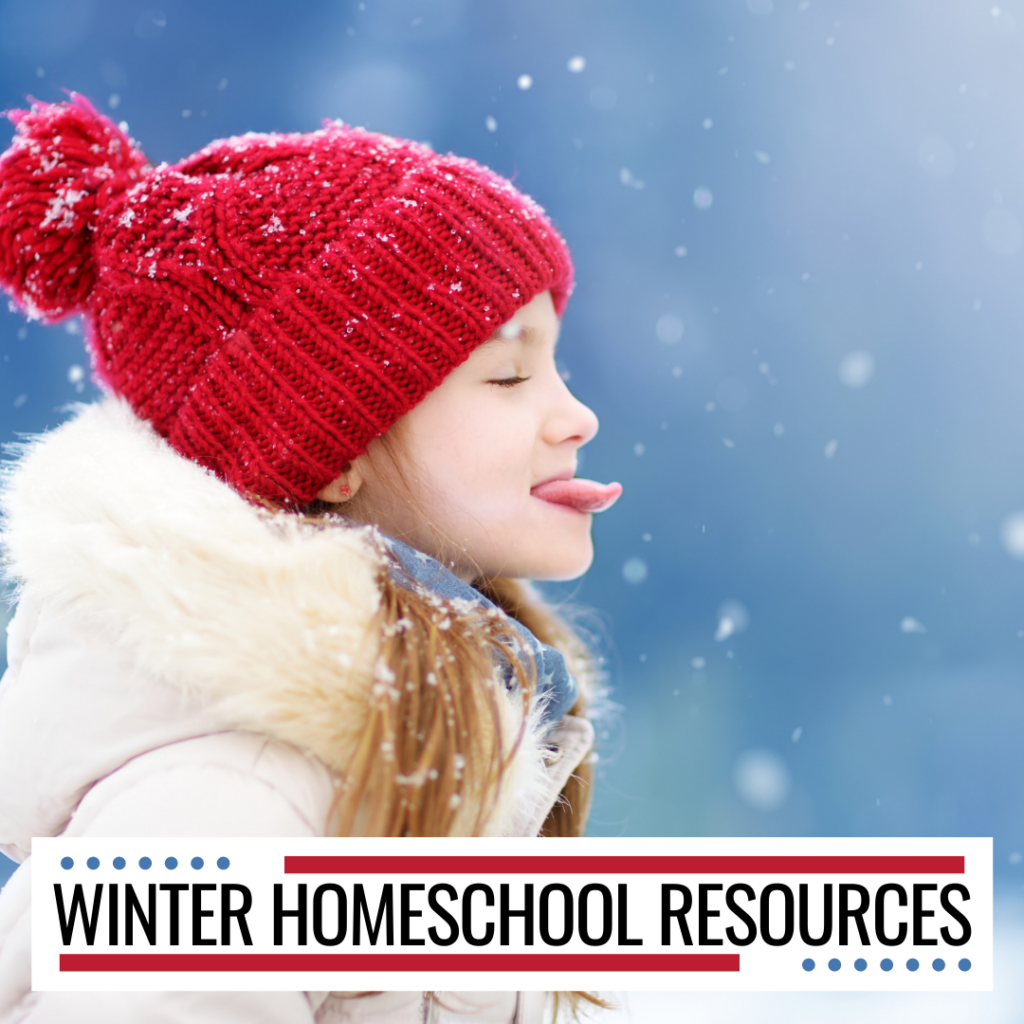 As always, if you're looking for more winter-themed activities to round out your unit, leave me a comment. I'll add it to my growing list of ideas.