Have you heard of busy bags? I had not heard of them when my kiddos were little, but I sure wish I had. They would have been so handy to have at church or siblings' sports practices. They would have been awesome to have around when my toddlers were underfoot while I homeschooled my older kiddos.
Busy bags are just what they sound like. They are bags full of quiet activities to keep little ones busy when you need to keep them occupied. You can make busy bags that teach children their colors or numbers or ABCs. You can make busy bags based on their favorite toys – road maps and little cars for little boys, stickers and color pages for little girls. If you are interested in creating a busy bag for your children, you might be interested in something like these Custom Drawstring Bags that might make the perfect busy bag for them.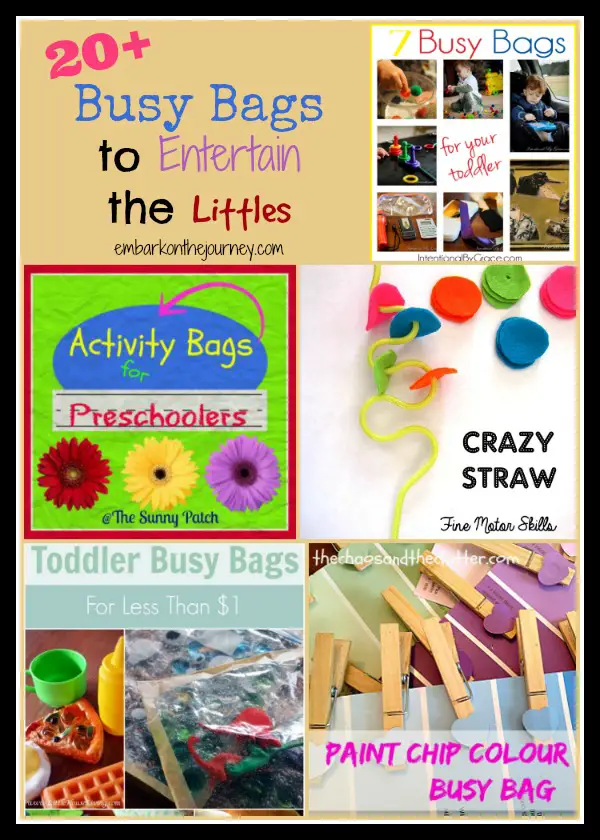 If you have friends with little ones, you can set up a busy bag swap. In these swaps, each momma makes a predetermined number of the same busy bag. Then, you all swap the bags amongst each other. That way, everyone goes home with a variety of busy bags without having to buy the supplies for each of them.
Ideas for Creating Busy Bags