We love studying penguins in the winter! If you do, too, you HAVE to check out this great list of hands-on penguin activities for kids!
My daughter is obsessed with penguins. She collects penguin stuffed animals and penguin socks. Penguins also happen to be her favorite exhibit at the zoo and at the aquarium. So, when we read Mr. Popper's Penguins a few years ago, it quickly became a favorite.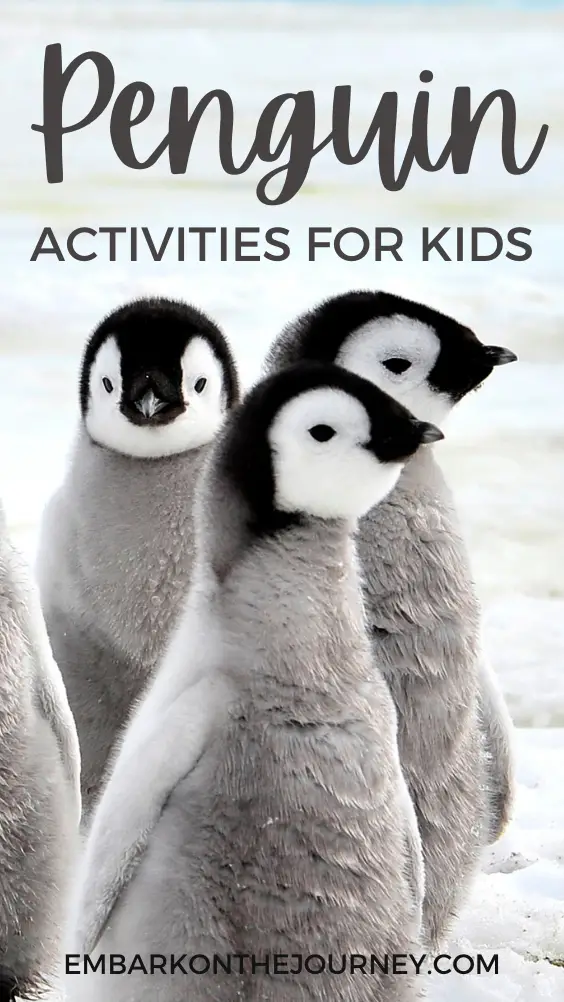 Today, I'm sharing twenty hands-on penguin activities. Below, you'll discover crafts for kids of all ages along with some fun science experiments and sensory bins. 
Hands-On Penguin Activities 
Photo Credit: www.libraryadventure.com
Let your little ones pretend to be penguin parents balancing their baby penguins on their feet. Can they transfer 'baby' from 'mom' to 'dad'?
Photo Credit: www.redtedart.com
I love these penguin corner bookmarks! They'll be great for marking your reader's page as they read Mr. Popper's Penguins.
Photo Credit: theeducatorsspinonit.com
I love this Macaroni Penguin box craft! Turn Patricia the Penguin into a teaching tool by feeding her letter Pp cards!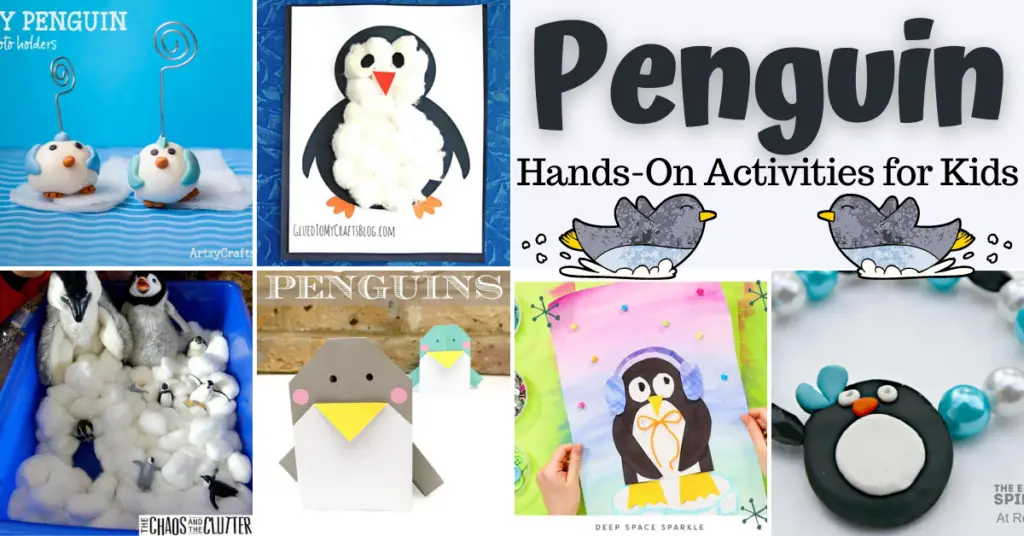 Photo Credit: artsycraftsymom.com
Photo Credit: www.thechaosandtheclutter.com
Photo Credit: raisinglifelonglearners.com
Which one will you try first? 
BOOKS ABOUT PENGUINS
Fill your book basket with a great collection of books about penguins. Most of these books can be found at your local library or used bookstore.
If you have a hard time finding them, you can order them through my Amazon affiliate links by clicking the images below.
Penguins – In Explore My World Penguins, curious kids ages 3 to 7 will be excited to learn about the delightful world of penguins: the extreme lengths they go to to care for their young and the relationship between baby penguins and their parents.
Tacky the Penguin – Tacky's perfect friends find him annoying until his odd behavior saves the day.
If You Were a Penguin – In this simple, rhyming picture book, the youngest readers will learn about penguins. This is the perfect read-aloud for teachers and parents to share with young children as they imagine what life as a penguin is like!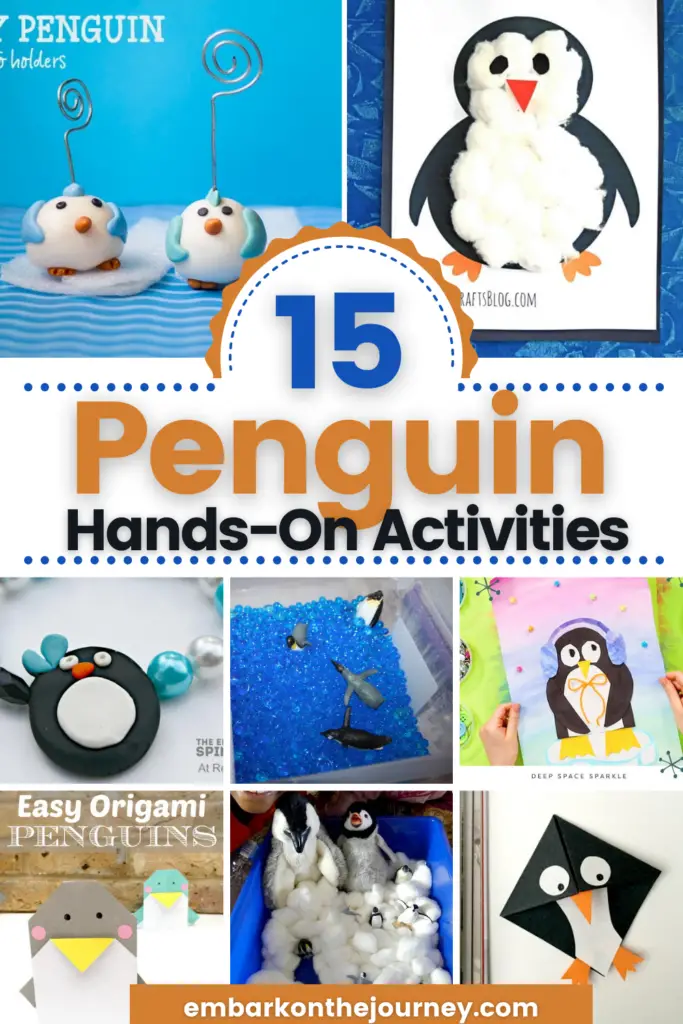 TEACHING RESOURCES
Everyone's a winner with this super fun, non-competitive game to practice colors and shapes vocabulary! Spin the spinner, match the fish and collect them in your net. But, wait! You might have to feed a fish to the Hungry Penguin! 
Stack and sort five brightly-colored wooden rings, topped with an adorable penguin. The base of this wooden penguin stacker is curved for additional fun rocking movement!
Spark your Kiddo's creative interest with this Penguin Pals Dough Kit! Sensory play and loose parts play rolled into one, this kit gives kids the unlimited ability to play, create and learn.
More Crafts for Kids