This February teen planner and journal is designed to help teens get a handle on their schedules and encourages them to learn to budget and manage their time.
Do you have a teen who loves to plan or a teen who needs to learn to plan? If you have a teen who falls in either of these categories, you've come to the right place!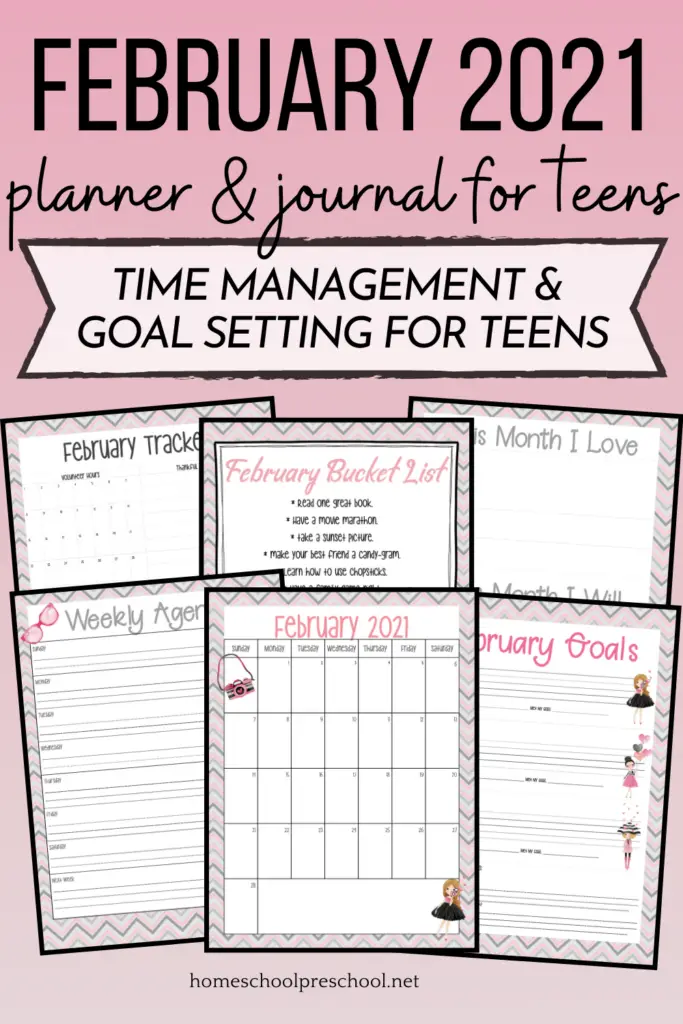 My teen is a planner. She loves to sit down every weekend and map out the upcoming week. With her washi tape and gel pens in hand, she writes down all of her upcoming appointments, rehearsals, and plans to hang out with her friends.
The additional journaling pages give teens a place to record their thoughts and dreams. Each page contains a different journaling prompt.
At the end of the year, teens will enjoy looking back at a year's worth of memories, goals, and accomplishments!
February Teen Planner and Journal
The February teen planner follows the same format as the January planner with the exception of the journal pages in the back.
First is the calendar page. This page is perfect for recording upcoming special events, birthdays, and outings that will take place this month.
Next is the weekly agenda. Print out one copy to laminate and reuse all month long, or print out one for each week. On this page, teens can record their appointments and upcoming project/assignment deadlines.
The 'this month' page is designed for teens to track their interests for the month.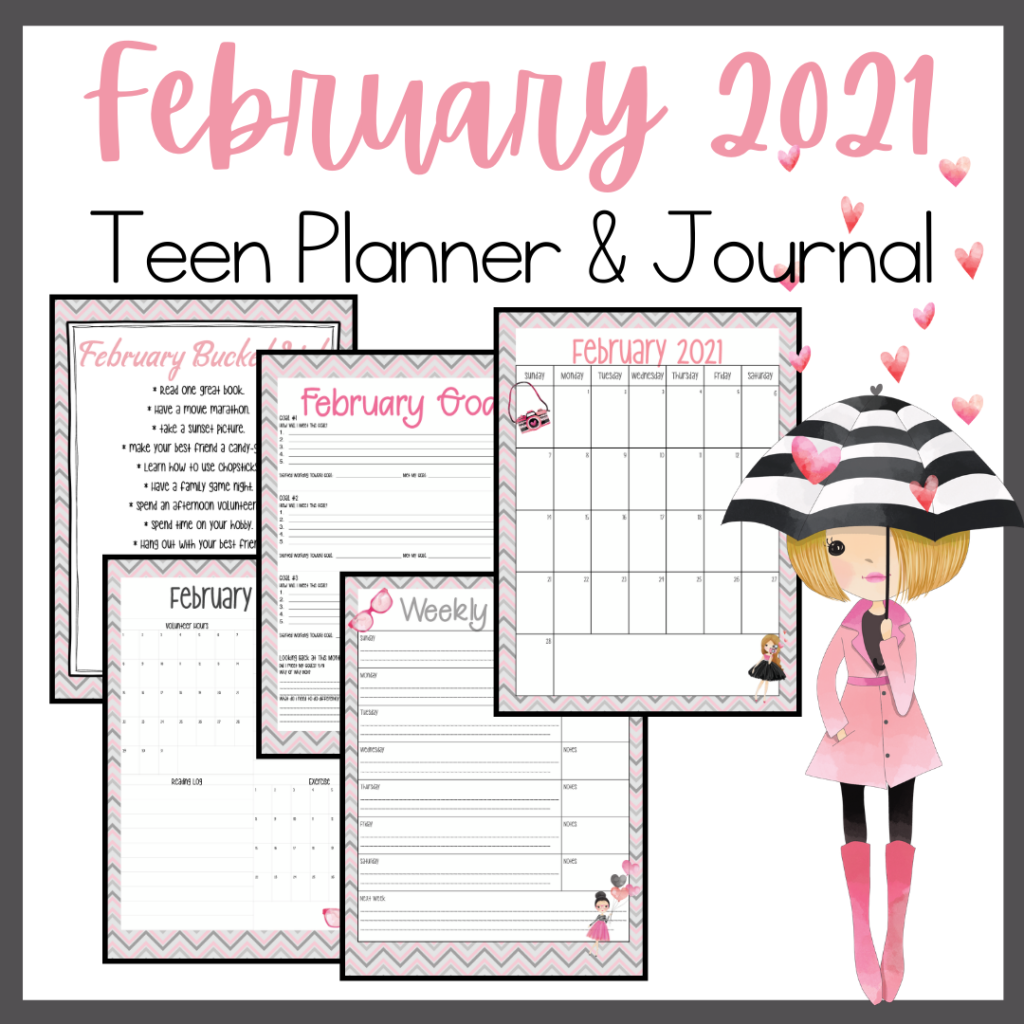 On the goal tracker, teens can list their big goals for the month. Then, they will break those goals into manageable steps. At the end of the month, they'll reflect on what worked and didn't work before starting on next month's goals.
The monthly tracker is a place where they can log their exercise and volunteer hours. They can also record the books they've read and things they're thankful for.
There is a brand new bucket list for this month with all new activities to try!
Finally, this month's journaling pages are unique to February. This month, teens will journal about…
Currently: Record what's going on in the world, in school, with friends, etc.
What I Love About Me: This month, encourage your teen to focus on what they like about themselves – character, skill, body image, etc.
Words That Touch my Soul: What words speak to your teen?
Bucket List: There are new items on this month's bucket list.
Doodles and Random Thoughts: Draw, sketch, and record random thoughts.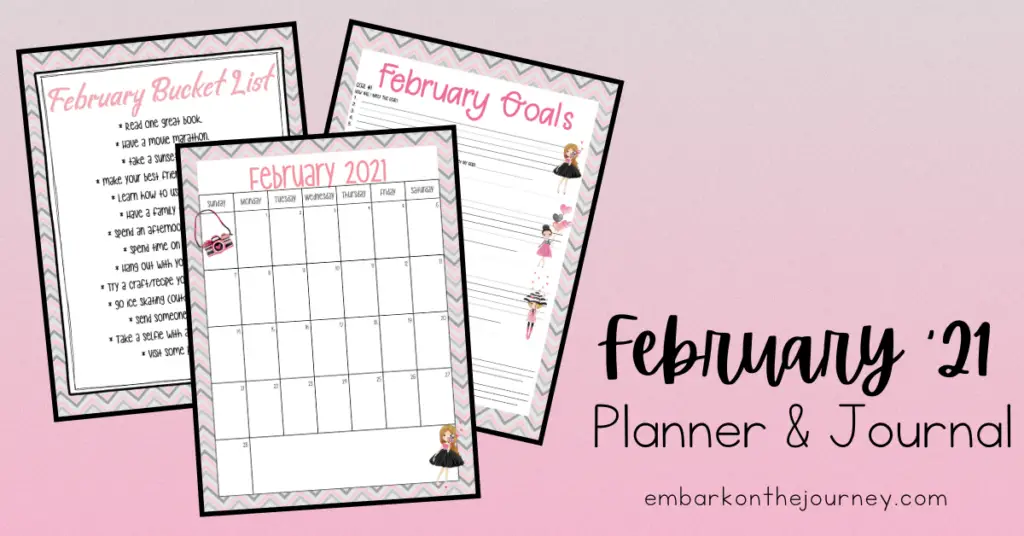 Books to Help Teens Plan
Fill your book basket with a great collection of books to help teens plan. Most of these books can be found at your local library or used bookstore.
If you have a hard time finding them, you can order them through my Amazon affiliate links by clicking the images below.
Life Strategies for Teens – Whether you are a teen looking for a little help, or a parent or grandparent wanting to provide guidance, this book tackles the challenges of adolescence like no other.
What Color is Your Parachute? for Teens – No idea what you want to be? No worries! This fun, rewarding guide draws on the time-tested principles of the career classic What Color Is Your Parachute? to help you discover your passions, skills, and potential college majors and dream jobs. 
Teen's Guide to College & Career Planning – With valuable input from teens, parents, and well-known experts, the Teens' Guide to College & Career Planning knows how to talk to high school students about the important decisions for their plans after graduation.
Helpful planning tools for teens
Get your Teen Planner and Journal today.
The February Planner for Teens printable pack is only available to my readers. Click the button below, enter your information, and download your printables.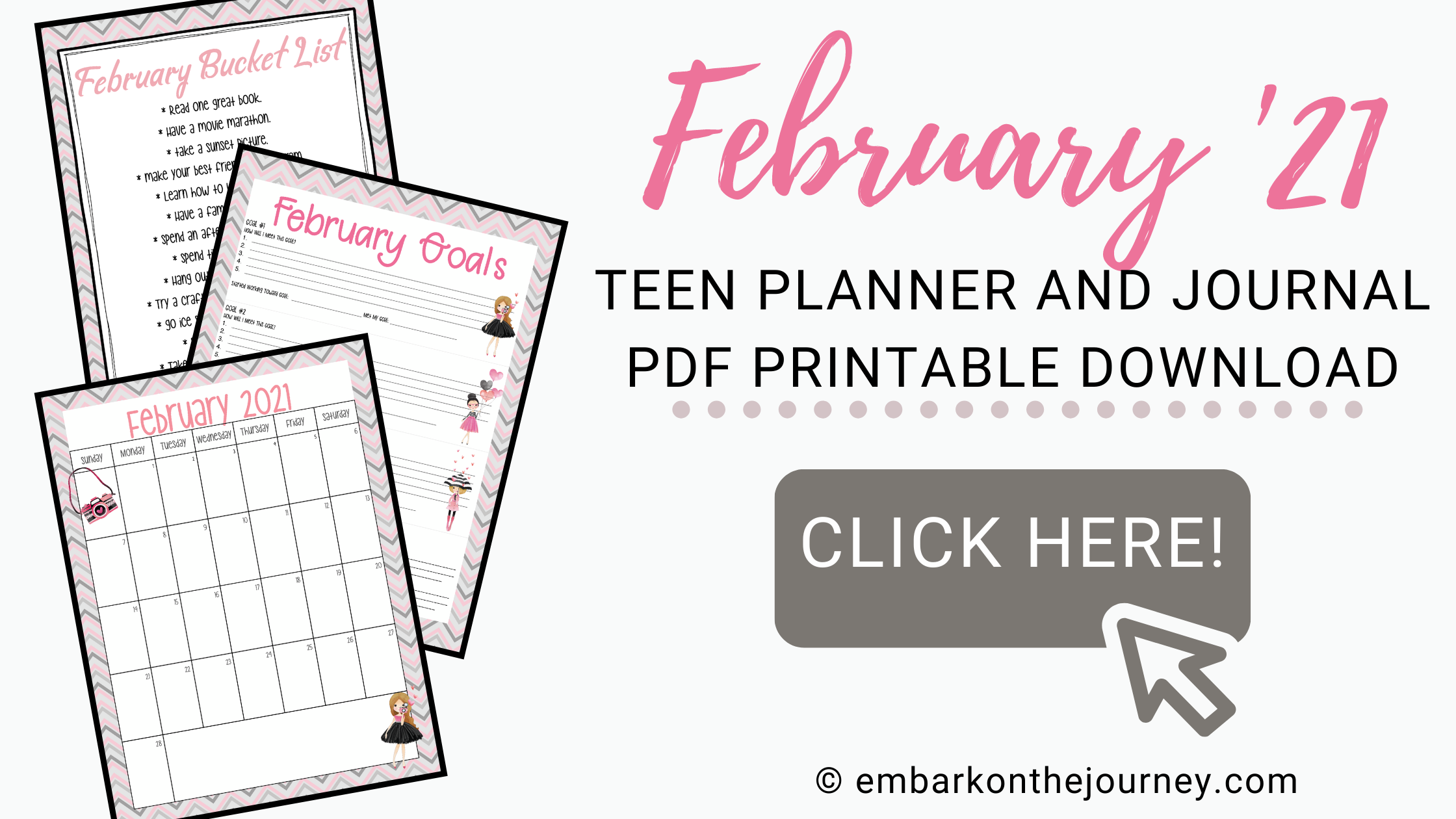 Related Posts