As we head into March and Women's History Month, spend some time learning with these Amelia Earhart worksheets. They're perfect for grades K-2!
Amelia Earhart is a fascinating woman, and she's the perfect subject for your studies during Women's History Month.
With a wide variety of activities, this worksheet packet is full of writing prompts, puzzles, and more engaging activities for kids.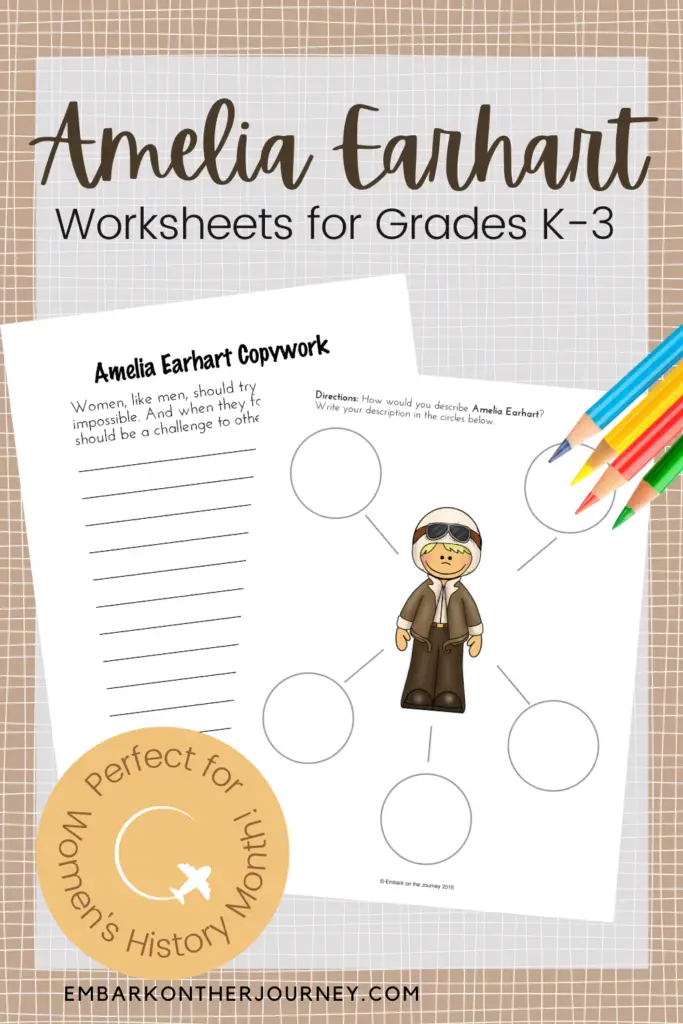 Download and print these activity pages. Kids will enjoy the puzzles, writing prompts, copywork pages, and more.
Amelia Earhart Worksheets
This set of worksheets is especially fun for elementary aged students. This pack of worksheets includes more than 25 pages focused on Amelia Earhart and airplanes.
This worksheet packet includes the following activities:
a K-W-L chart
biography page with primary lines
notebooking page with standard lines
characteristics page
copywork – print and cursive
draw & write about your dreams
Venn diagram
word search
coloring pages
and more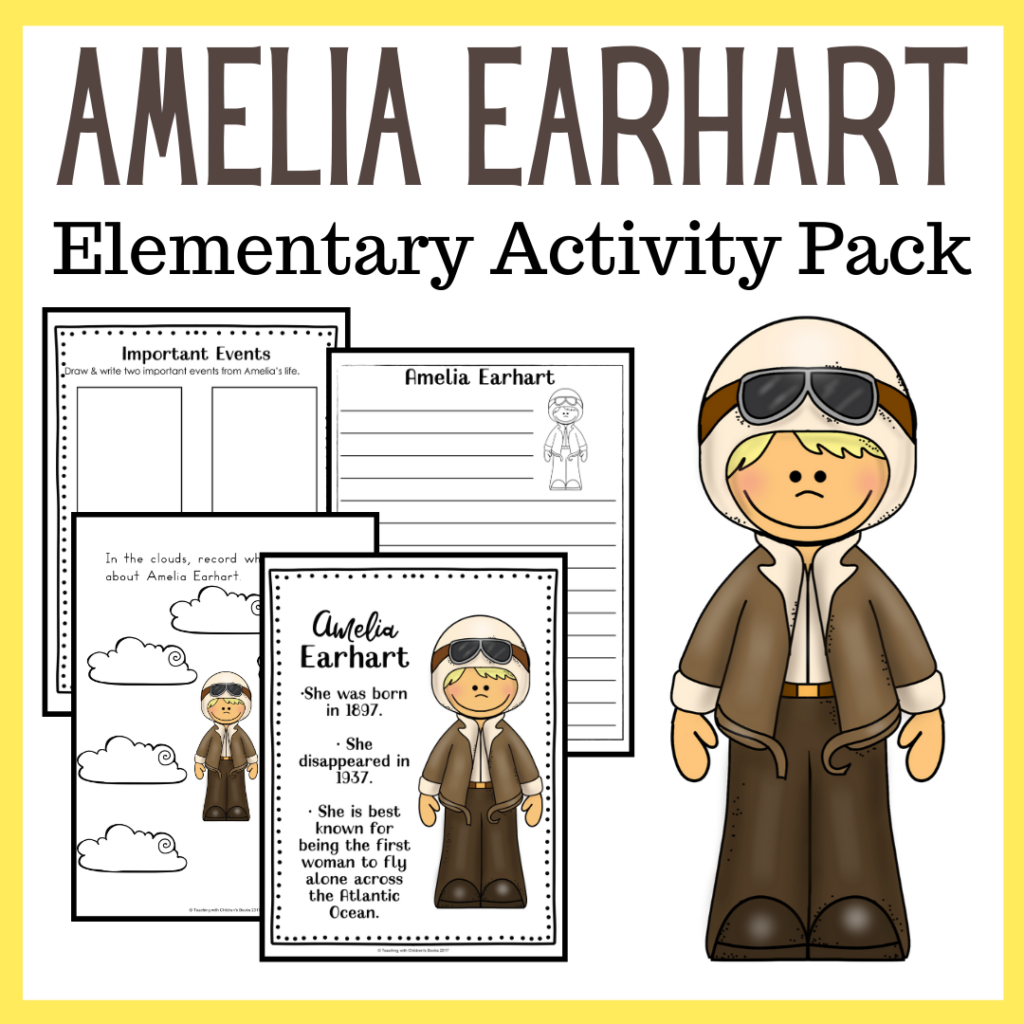 Many of these pages can be used over and over again. If you want to make these pages reusable (except for the coloring pages), laminate them or slip them in a dry erase pocket.
Kids can use dry erase markers to complete the laminated pages.
Books About Amelia Earhart
Fill your book basket with a great collection of books about Amelia Earhart. Most of these books can be found at your local library or used bookstore.
If you have a hard time finding them, you can order them through my Amazon affiliate links by clicking the images below.
I Am Amelia Earhart - Amelia Earhart refused to accept no for an answer; she dared to do what no one had ever done before, and became the first woman to fly a plane all the way across the Atlantic Ocean. This book follows her from childhood to her first flying lessons and onward to her multi-record-breaking career as a pilot.
When Amelia Earhart Built a Roller Coaster - Amelia Earhart was one of America's most famous aviators. But do you know what she was like as a child? From running on the river bluffs and playing football to building a roller coaster, Amelia Earhart was an active and confident child. 
A Picture Book of Amelia Earhart - You may know Amelia Earhart as one of history's most beloved aviators, but did you know she grew up playing football and studied automobile-engine repair? This clear and concise picture book biography with bright, colorful illustrations follows brave Amelia throughout her inspiring lifetime.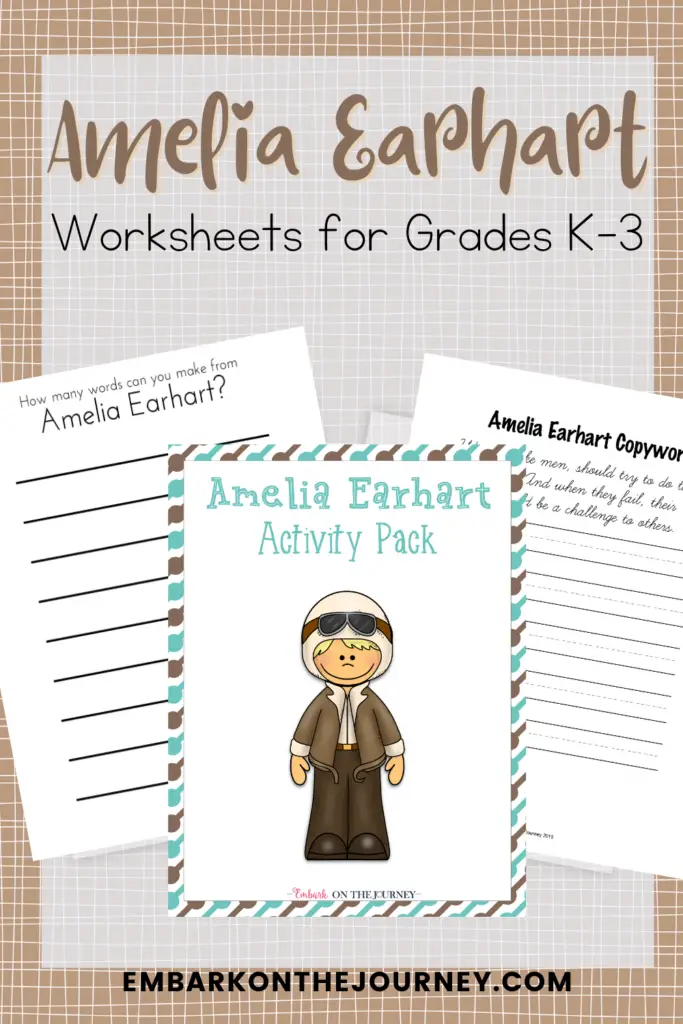 GRAB YOUR PRINTABLES
Get your Amelia Earhart activities in the shop here.
This printable activity pack includes more than 25 pages to teach children about Amelia Earhart.