Kids love transforming ordinary household items into fun crafts and art project. This bird mask egg carton craft is sure to delight kids of all ages.
With spring just around the corner, this bird craft is perfect for you to add to your backyard bird studies. Little ones will need a little assistance from a grown-up, but it'll be worth it in the end.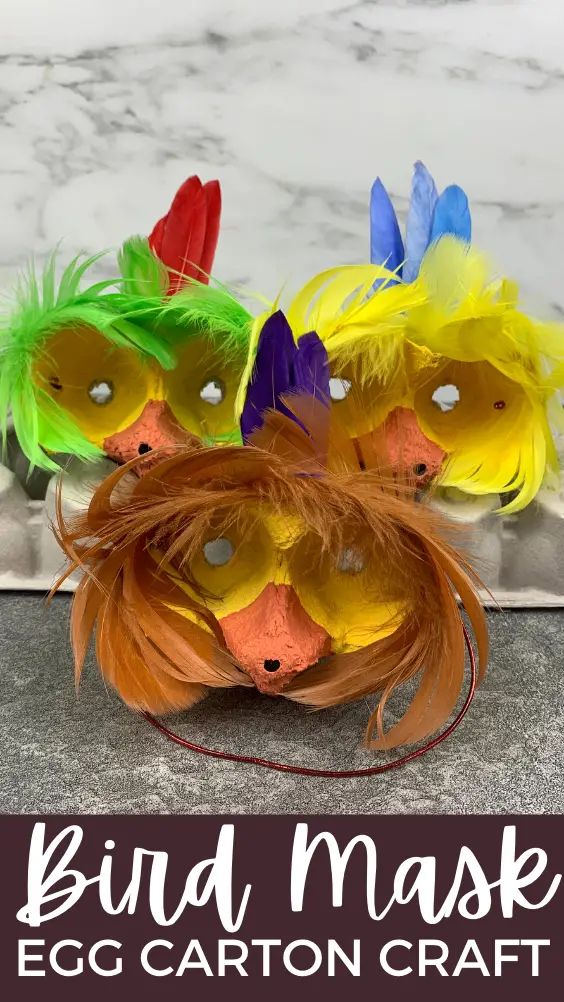 It's so exciting to be able to turn an ordinary cardboard egg carton into something new and different. Kids will love wearing their bird mask as they pretend play or study nature.
They'll even look good when you add them to your spring decorations.
Bird Mask Egg Carton Craft
This craft requires a few supplies you probably don't have on hand, but you should be able to find them at your local dollar store or on Amazon.
What You'll Need
1 Large Egg Carton
Scissors
Paint (your choice of colors)
Paint Brushes
Glue gun (glue sticks)
Crafting Feathers (your choice of colors)
Crafting Quills (your choice of colors)
What You'll Do
To begin your bird mask, cut off sections of the egg carton that contain two egg nest holes (for eyes) and one middle spike (for the beak).
Trim the edges until you can see the mask taking shape with two eyes and a nose.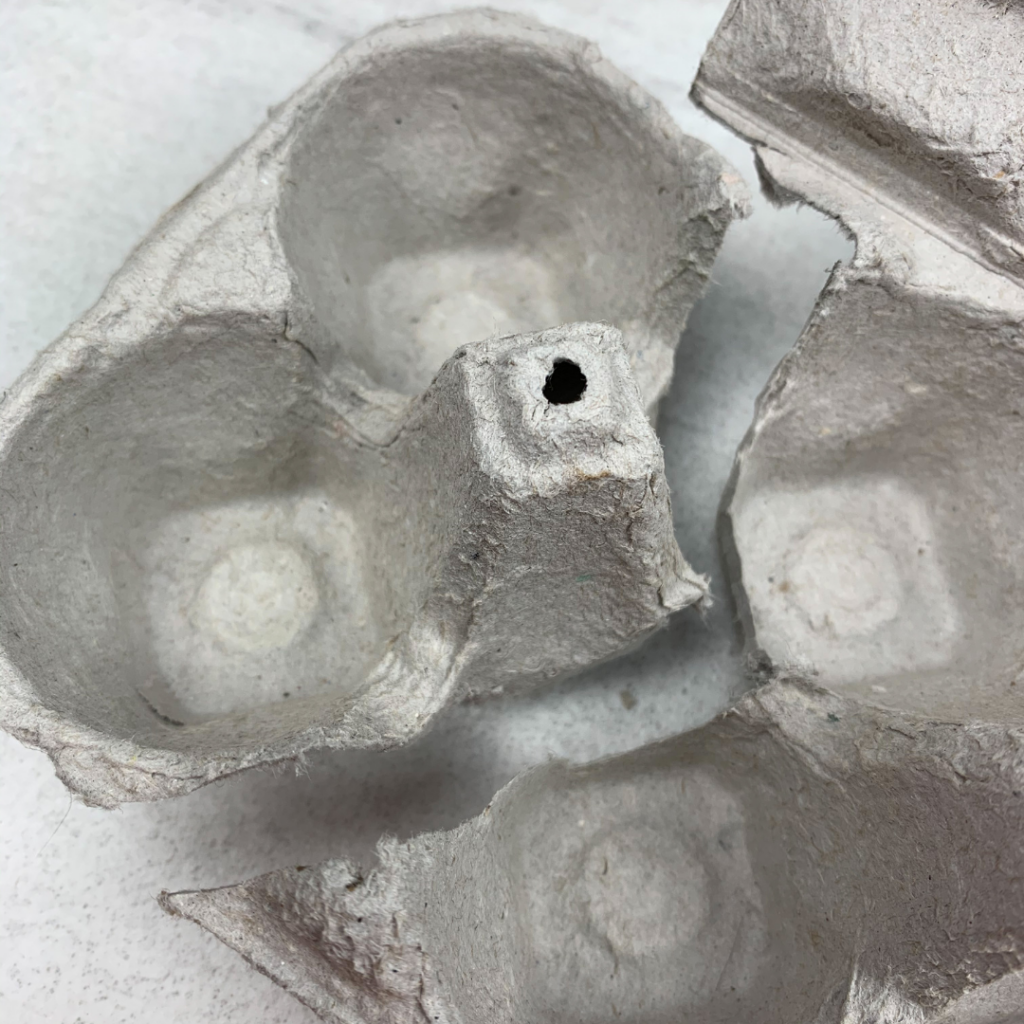 Paint your masks with your desired colors and let dry. We chose yellow for the eyes and orange for the beaks.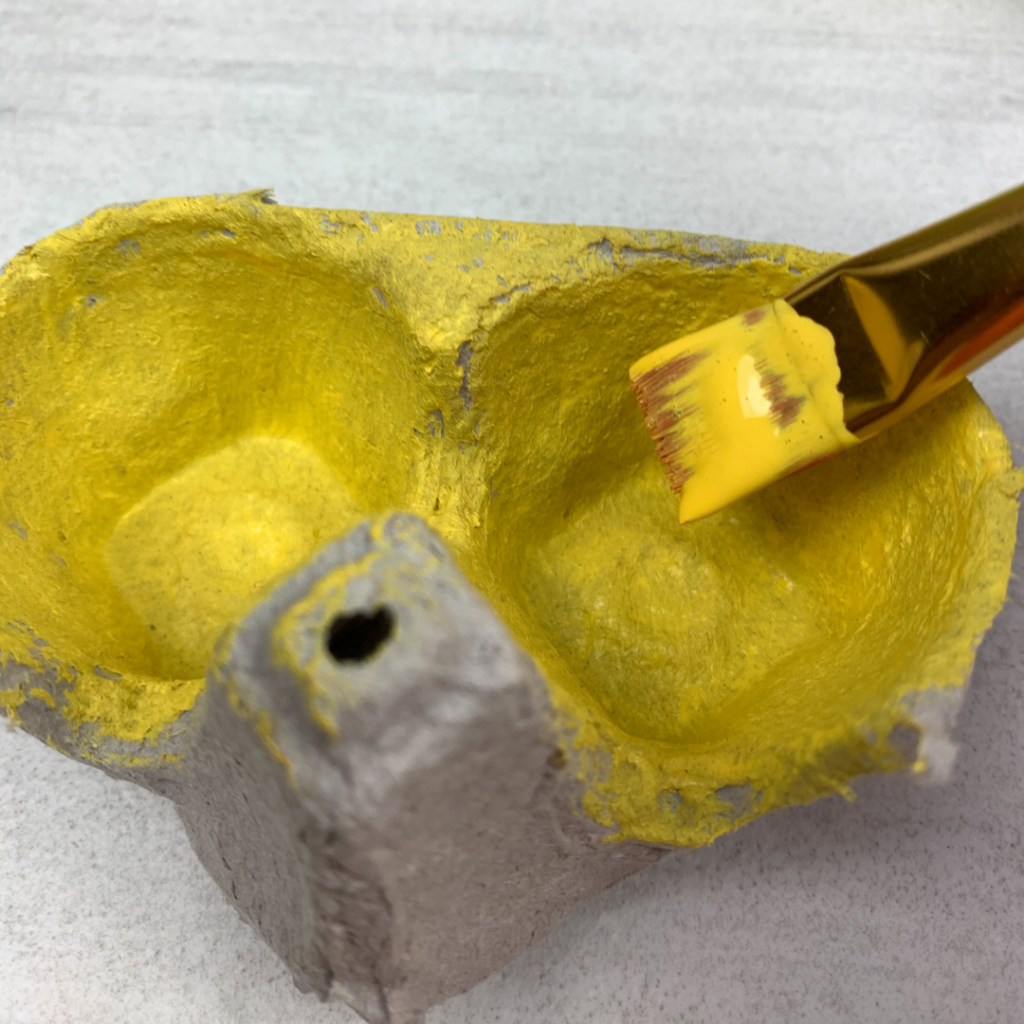 Carefully make a hole in the center of each egg nest to make eye holes. We used our scissors, but please be careful!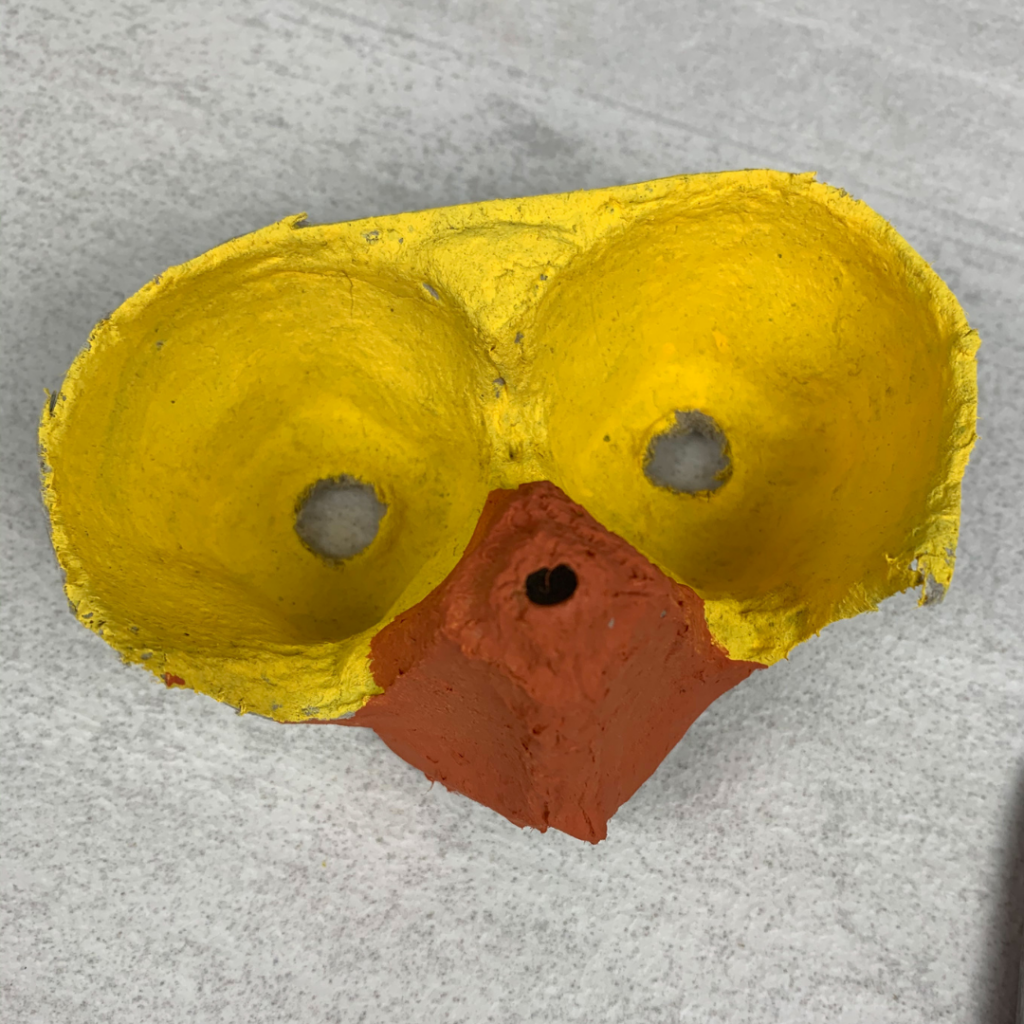 Now, carefully make holes to each side of the mask and tie the elastic string.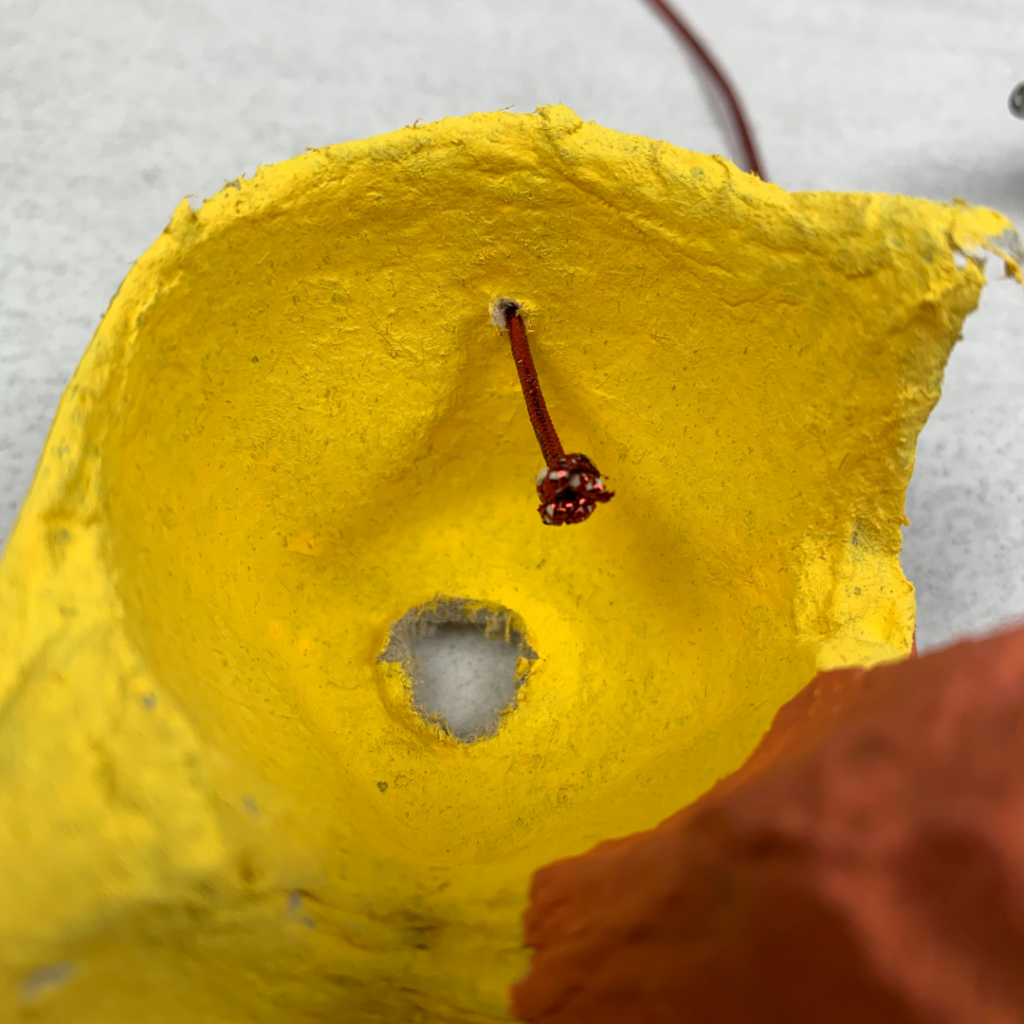 Using your glue gun, glue feathers around the eye area. We chose to stay uniform in color, but you can let your child be creative and express his/her artistic side.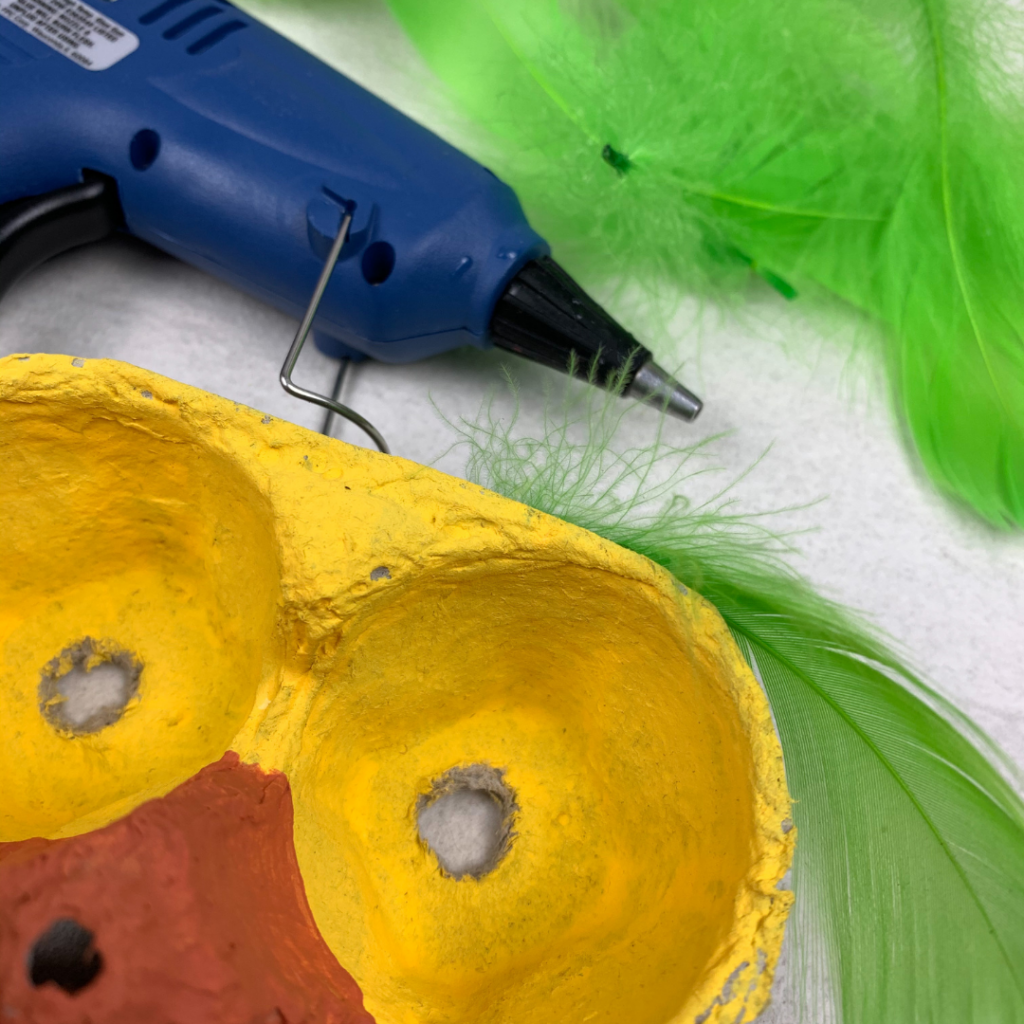 Lastly, glue quills between the eyes to create the illusion of head feathers. You may have to trim the bottom of the quills so as to not interfere with the beak (where your child's nose goes).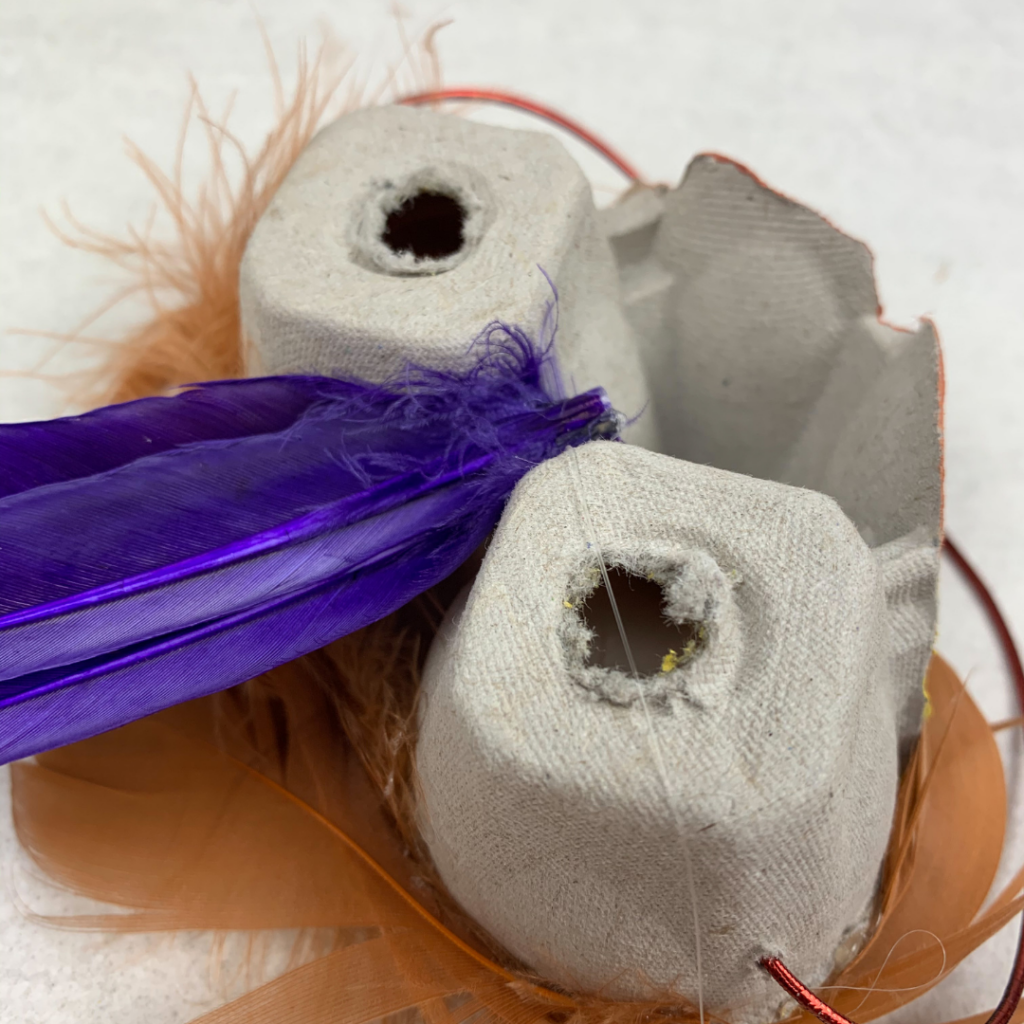 There you have it! Get your crafting on and before you know it you'll have cardinals, blue jays, peacocks and chickens flying through your house
BOOKS ABOUT BIRDS
Fill your book basket with a great collection of books about birds. Most of these books can be found at your local library or used bookstore.
If you have a hard time finding them, you can order them through my Amazon affiliate links by clicking the images below.
Bird Builds a Nest: A First Science Storybook – It's time for Bird to build her nest! Follow her as she pulls a worm out of the ground, lifts some twigs that are just the right size, and pushes the twigs into place. Uh-oh — one of the twigs falls to the ground! But after a day of hard work, Bird's nest is ready and waiting. Can you guess what it's waiting for? 
National Geographic Little Kids First Big Book of Birds – This adorable reference introduces young readers to birds of all kinds: big and small, flyers and swimmers, colorful and plain. They'll find backyard favorites, such as robins and cardinals and be introduced to more unique species that inhabit rainforests and deserts around the world.
Mrs. Peanuckle's Bird Alphabet – From the albatross to the zebra finch, Mrs. Peanuckle pulls out her binoculars and introduces toddlers to 26 species of birds from all around the world.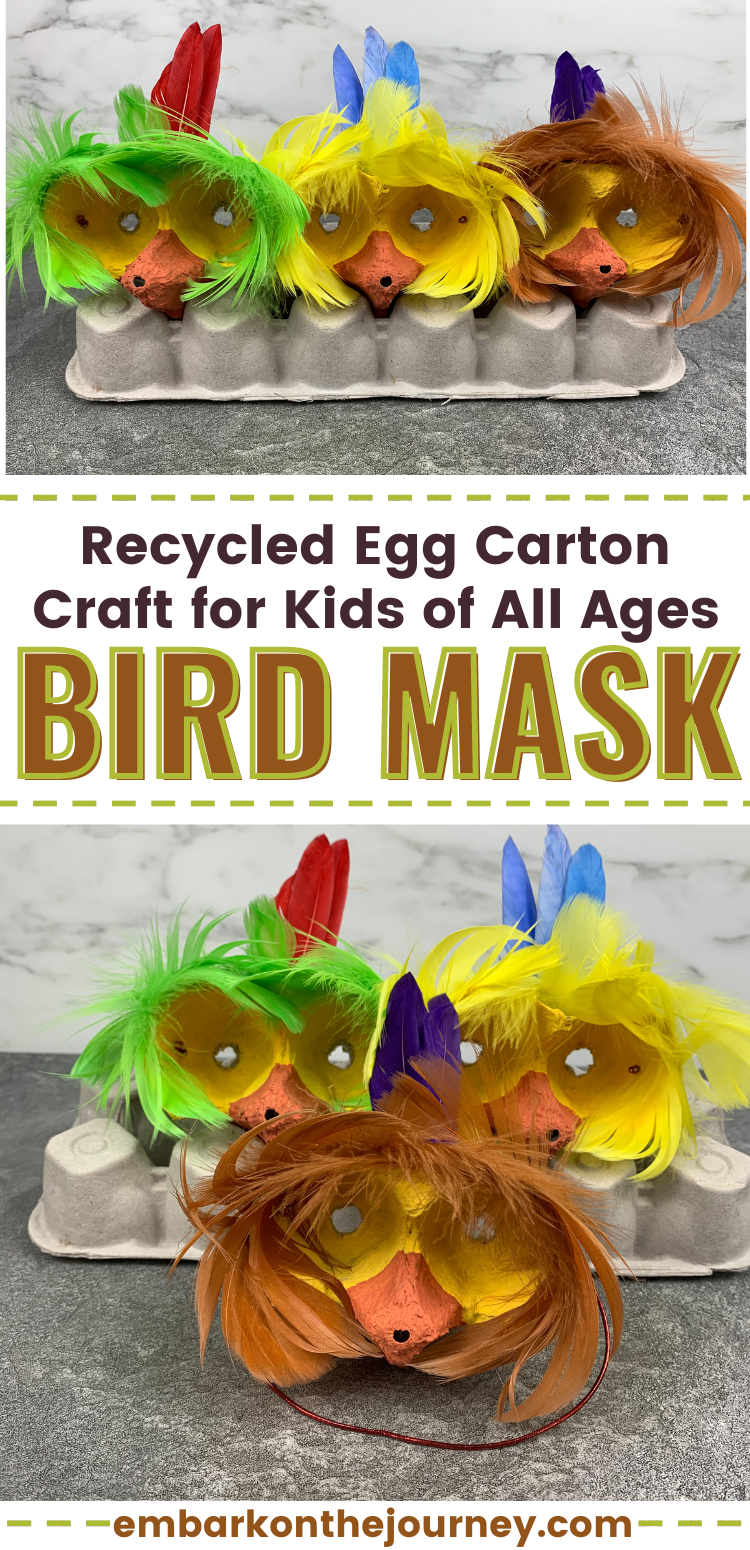 RESOURCES I LOVE
Learn more about birds, from songbirds to waterfowl to raptors! Young ornithologists get to design bird-protecting window clings, create different types of bird feeders and more in this exciting Feathered Friends kit!
You are a Bird Feeder Engineer and want to invent a groovy bird feeder design that's never been seen before. Can you design and build a bird feeder that meets the survival needs of local birds using upcycled materials?
[mv_create key="24″ type="diy" title="Bird Mask Egg Carton Craft" thumbnail="https://embarkonthejourney.com/wp-content/uploads/2021/02/bird-mask-create.png"]