Are you looking for a book list that's been featured here on Embark on the Journey? You've come to the right place! I've gathered all of my book lists and resources for kids in one place.
Scroll through the list below to find a book list that fits your theme and your age range. As I create new book lists, I'll add them to this page. So, you can bookmark this page and reference it often as you plan your homeschool lessons.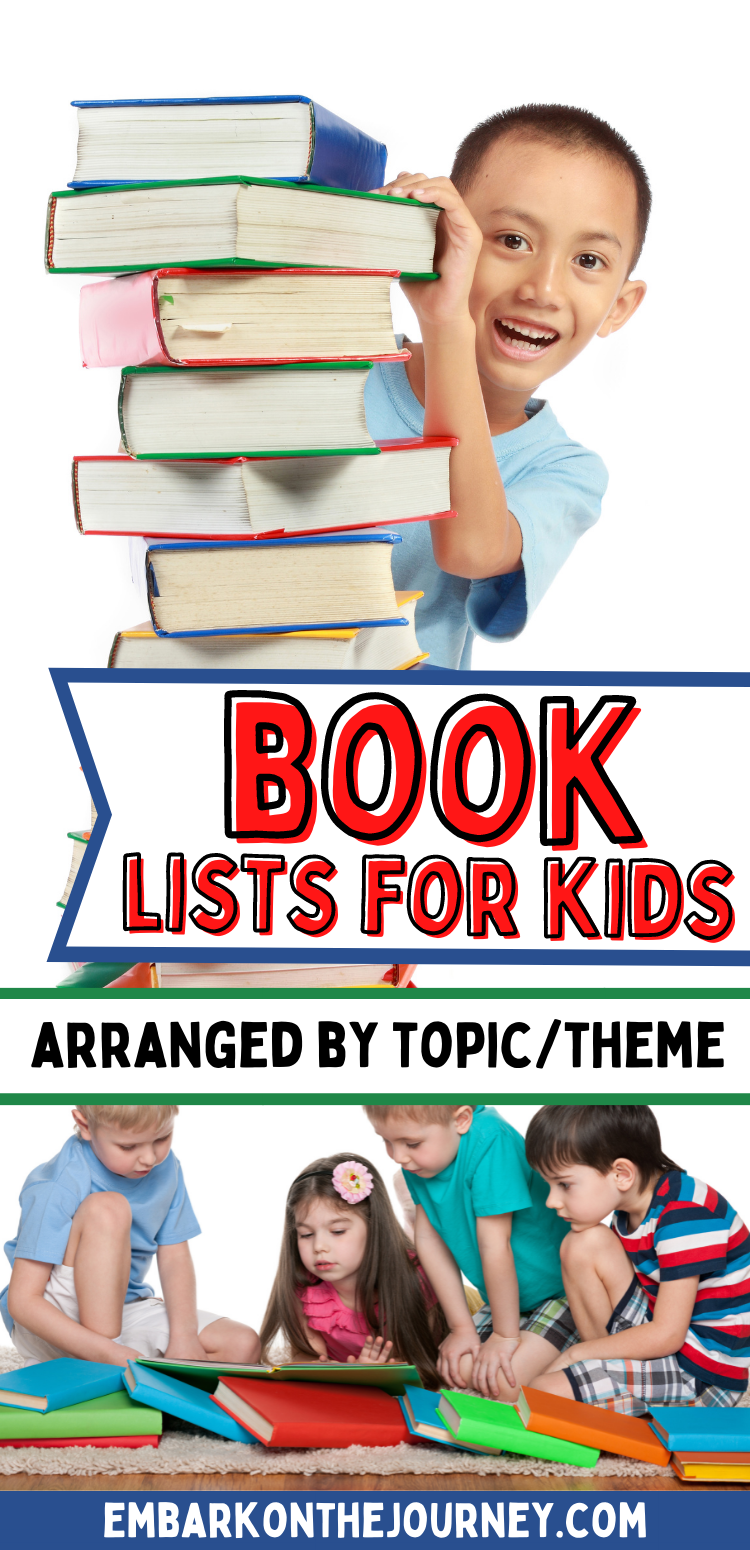 There are so many lists on the blog that I wanted to gather them all in one place so it's easy for you to find what you're looking for.
Book Lists and Resources for Kids
The book lists shared below are separated by theme or topic. You'll find books about animals, holiday books, and much more.
I'll update this ever-growing list of book lists frequently as I write new book lists posts here. If you're ever looking for a specific list and can't find it here, be sure to leave a comment and let me know.
Books about animals
If you plan to teach your children about birds this spring and summer, you don't want to miss this awesome list of bird books for preschoolers.
Fill your child's book baskets (or Easter baskets) with some of these bunny books for kids. They'll thank you!
It's so fun to study birds all year long. These winter bird books for preschoolers are a great way to introduce little ones to the birds they may see in the yard during the winter months.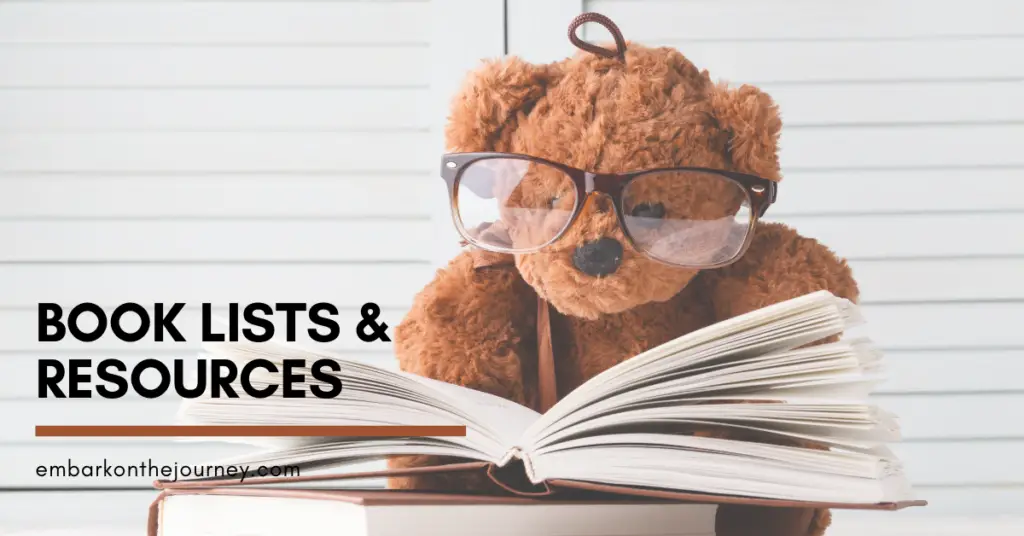 holiday books for kids
These picture books about the American flag are great for teaching kids about the flag, Betsy Ross, and the history of the flag's design.
This summer, teach your kids about patriotic holidays with this collection of picture books about the 4th of July. Perfect for read-alouds and independent reading.
This March, fill your book basket with a few good St Patricks Day picture books for kids of all ages! Find a few good fiction and nonfiction books to read.
Miscellaneous books lists for kids
Celebrate Star Wars Day with this wonderful collection of Star Wars picture books that kids of all ages will enjoy. Engage young readers with their favorite characters!
biographies for kids
Dr. Seuss is a beloved children's author. Teach students more about his life with one or more of these Dr Seuss biographies for kids.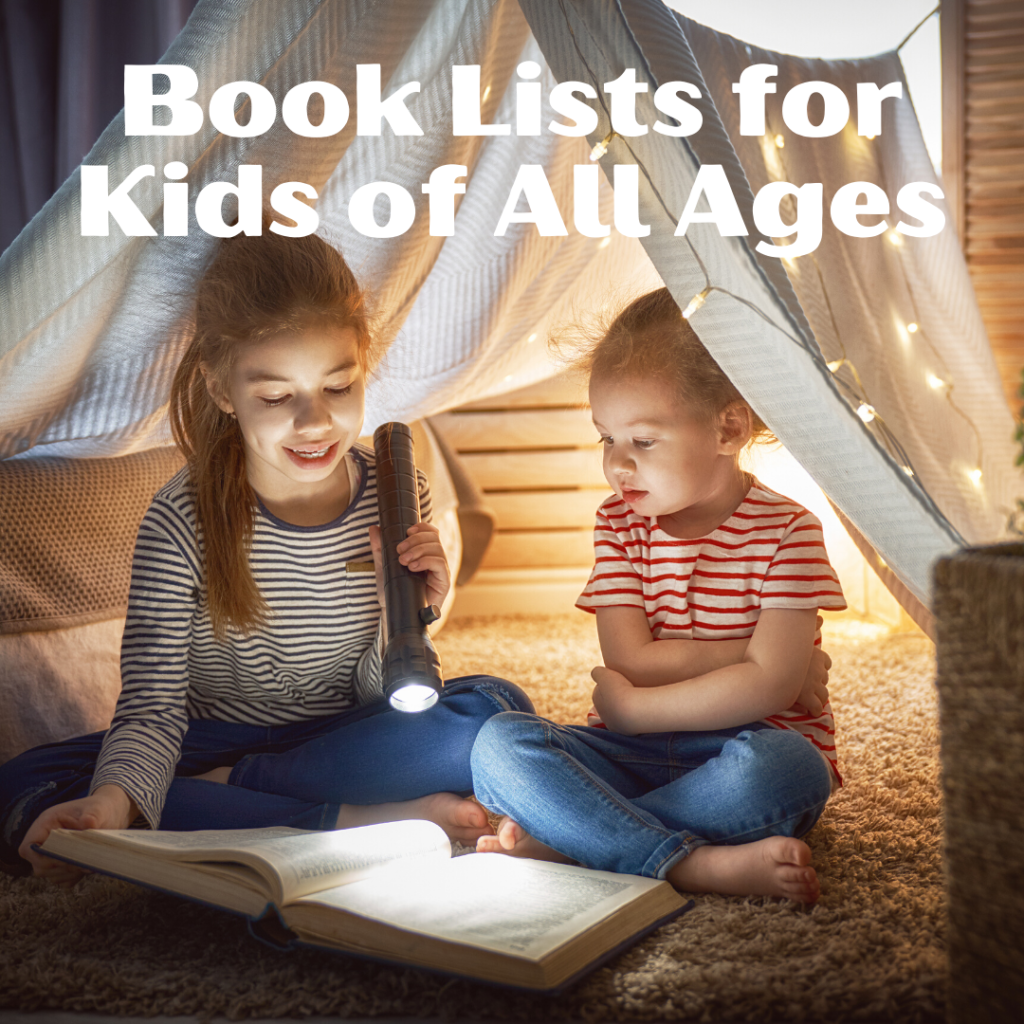 That's it for now! Be sure to check back regularly as this post will be updated often to reflect my newest book lists.
If you are looking for something specific, let me know!