Christmas isn't the only holiday in December. Use these books and December activities for kids to celebrate all of December's special days!
Add some educational fun to your December homeschool lessons with these units, printables, books, and more. Perfect for year-round homeschooling!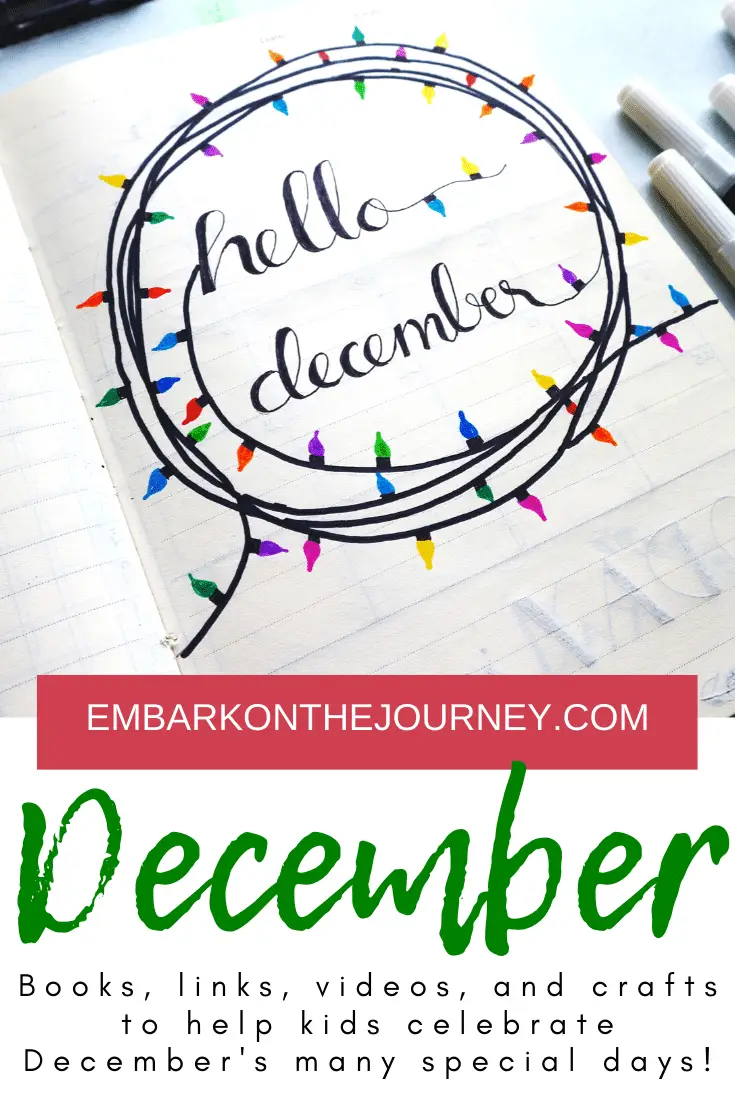 Whether you homeschool year round or you just like to have a little learning fun all year long, you'll love this list of activities to add a little fun to the month of June.
December Activities for Kids
December 1 is Rosa Parks Day. Celebrate the life and accomplishments of Rosa Parks. Start with a quick reading of A Picture Book of Rosa Parks. Then, print this free Rosa Parks coloring page. 
December 4 is National Cookie Day. What kid wouldn't love celebrating Cookie Day? Today, you can read If You Give a Mouse a Cookie with your kids. After reading the story, try one or more of these cookie crafts for kids.
December 5 is Bathtub Party Day. Read King Bidgood's in the Bathtub.Then, make some Homemade Shaving Cream Bathtub Paints, and let your kiddos have a bathtub party!
December 6 is Mitten Tree Day. Read a book about mittens. One of my favorites it The Mitten by Jan Brett. After reading it, young learners will practice ordering events with this set of  The Mitten story sequence activities. Set includes sequencing discs, mat, and character cards. 
December 6 is Saint Nicholas Day. Share more about the real St. Nicholas today. Read Saint Nicholas: The Real Story of the Christmas Legend. Print out these free Saint Nicholas activity pages to do after you read through the book.
December 7 is Cotton Candy Day.
Read
Layla the Cotton Candy Fairy.
Your kids will love making this
puffy paint cotton candy craft
.
December 8 is Eli Whitney's Birthday. Read Eli Whitney and the Cotton Gin. Here's a simple hands-on way to show kids how a cotton gin works. 
December 12 is Poinsettia Day. Read The Legend of the Poinsettia. Younger children can make this cardboard tube painted poinsettia craft. Older kids may want to draw their own. 
December 13 is Ice Cream Day. Did you know Americans eat more ice cream than people in any other country? Learn this and more in the book Curious About Ice Cream. Then, make some homemade candy cane ice cream with your crew! Yum!
December 14 is Monkey Day. Read a book or two starring everyone's favorite monkey – Curious George! Let your children make a handprint monkey! How cute are they!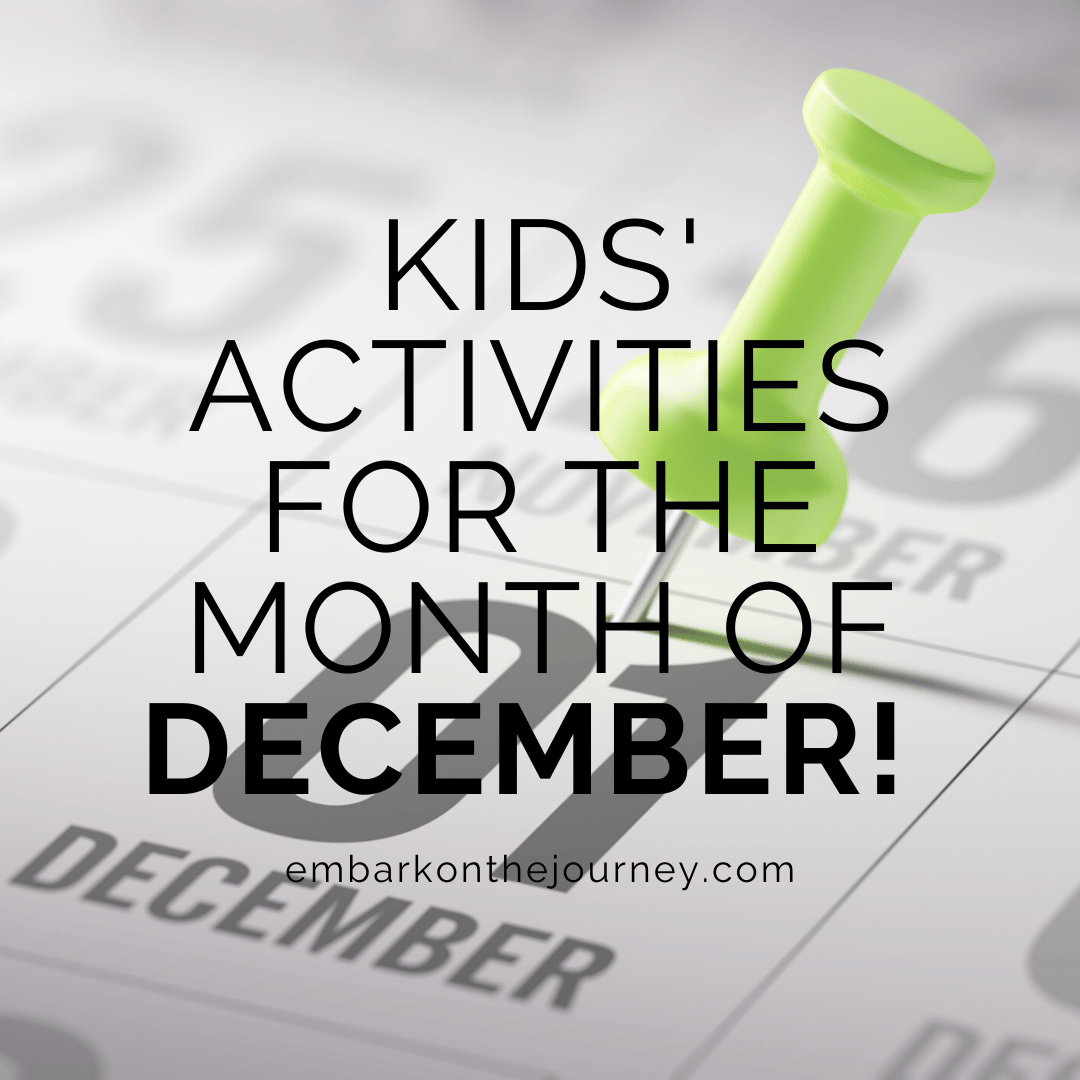 December 15 is Bill of Rights Day. Read A Kids' Guide to America's Bill of Rights. Then, watch this Schoolhouse Rocks video. 
December 16 is the day Hanukkah begins. Read Hershel and the Hanukkah Goblins. Then, let your kids try one of these fourteen Hanukkah crafts. 
December 17 is Wright Brothers Day. Read a short biography about the Wright Brothers.  Build an airplane out of an old cereal box, toothpicks, and marshmallows. 
December 17 is Maple Syrup Day. Read Maple Syrup Season. If you have snow, you can try making maple syrup candy. 
December 18 is Bake Cookies Day. Read Arthur's Christmas Cookies. Make some Hot Cocoa Cookies to share with friends.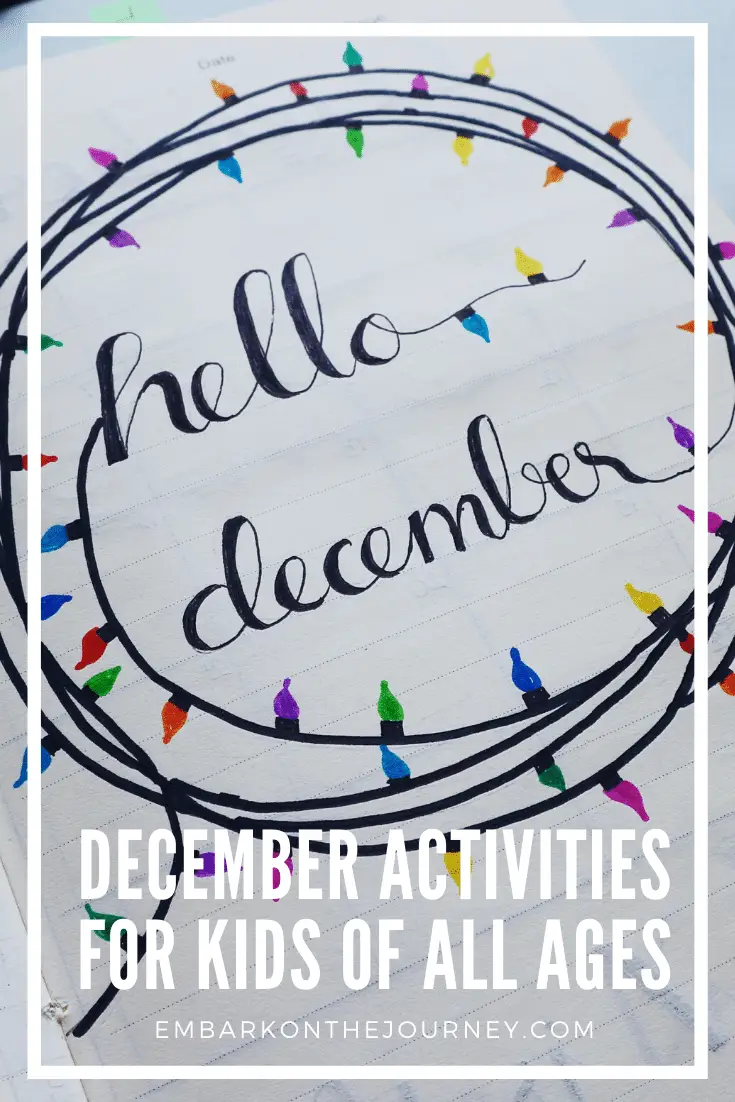 December 20 is Go Caroling Day. Gather friends and go caroling in the neighborhood or a local nursing home. Print out this free songbook before you go. 
December 21 is Winter Solstice. Read The Shortest Day: Celebrating the Winter Solstice. Celebrate with one or more of these Winter Solstice activities for kids. 
December 24 is Christmas Eve. Read The Night Before Christmas. Celebrate with your family's Christmas traditions. We put on new pj's, make hot chocolate, and go look at lights. Then, we come home to watch Polar Express. 
December 26 is the day Kwanzaa begins. Read My First Kwanzaa. Make one or more of these Kwanzaa crafts with your kids. 
December 30 is Mercer Mayer's Birthday. We love Little Critter – the star of Mercer Mayer's book series. Print out these fun Little Critter Paper Dolls. 
December 31 is New Year's Eve. Read Squirrel's New Year's Resolution. Make plans to celebrate New Year's Eve at home with the family!
Related Posts