Looking for a fun but frugal art project for your kids to do? Try one or more of these ideas for fingerprint art for kids. 
Arts and crafts allow kids of all ages to express their creativity. When kids get really inspired, they may even choose to give their arts and crafts away to loved ones. Or, they may want to frame them and/or put them on display.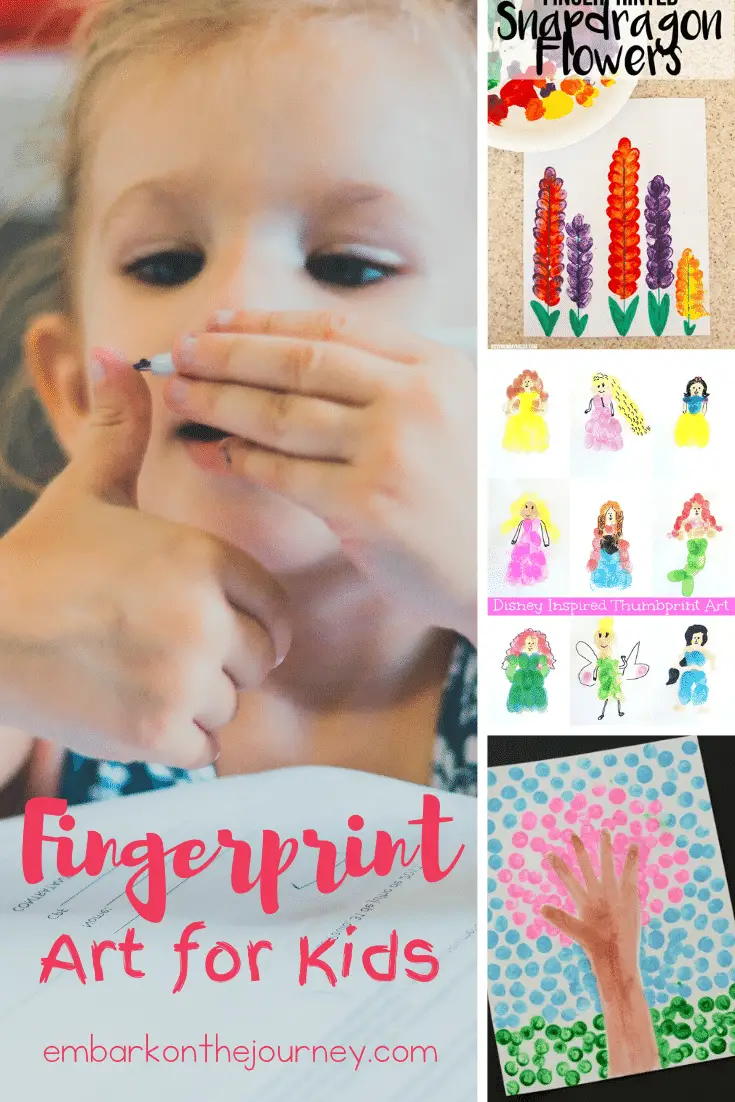 These fingerprint art ideas are perfect for putting on display or for giving to loved ones. Below, you'll find both gift ideas and ideas your kids will want to keep for themselves. 
Fingerprint Art for Kids
The best part of fingerprint art ideas is that they're frugal! All you need is paper, ink pads, and a pen for drawing details. 
Some of the ideas below require a little more work or a few more supplies, but they'll all be worth the effort when your kids make these keepsake projects. 
These fingerprint art glass magnets make great keepsakes and gifts. With a magnet on the back, you can stick them to your fridge or give them to Grandma to put on hers. Rhythms of Play
The fingerprint flowers pair nicely with a flying butterfly for a fun spring or summer craft for kids. The Joy of Sharing
This spring fingerprint tree art project features both fingerprints and a handprint. Kids will love choosing fun colors to personalize their project. A Dab of Glue Will Do
The free printable template makes this Mother's Day fingerprint art project a breeze! But, it's simple enough to make without the template if you'd like to use it for a birthday or other holiday card. Your Therapy Source
Whether you make all of the fingerprint alphabet art at once or you add them one at a time to your Letter of the Week studies, kids will love creating one fingerprint project for each letter of the alphabet. Easy Peasy and Fun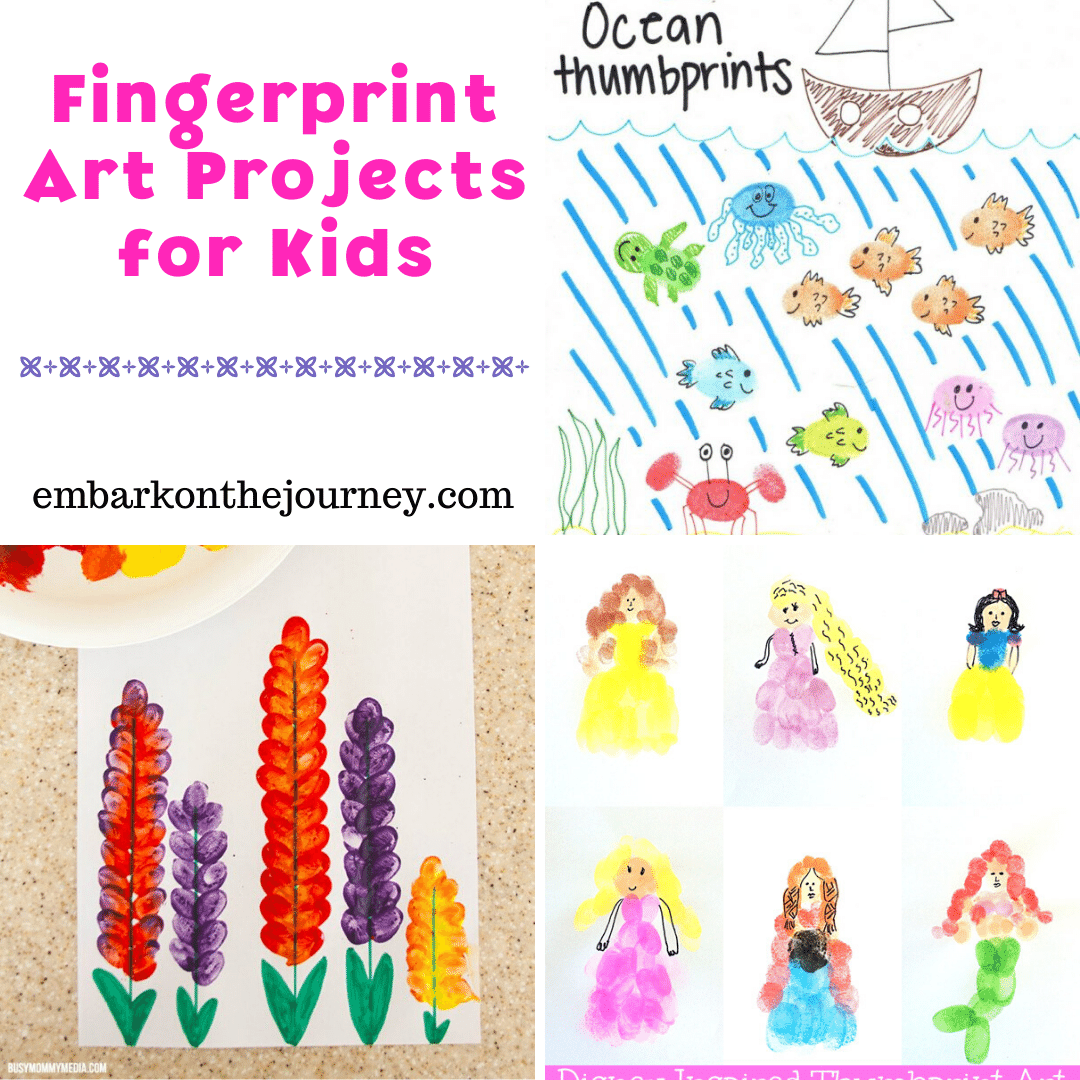 Add some thumbprint ocean animals to your ocean or animal-themed activities. Natural Beach Living
Snapdragons remind me of my Nana. She always planted them in her flower beds. I love these fingerprinted snapdragon flowers. Busy Mommy Media
Lions and tigers and bears, oh my! That's what your kids will say as they make this zoo animals fingerprint art for kids! Frugal Coupon Living
If your kids are into bugs and creepy crawly things, they'll like these fingerprint insects. They're perfect for spring and summer art time. Homeschool Mastery Academy
Disney fans will love transforming their fingerprints into Disney princess fingerprint art! Childhood 101
Fingerprint Art Books
Fill your book basket with a great collection of fingerprint art books. Most of these books can be found at your local library or used bookstore.
If you have a hard time finding them, you can order them through my Amazon affiliate links by clicking the images below.
Ed Emberley's Complete Funprint Drawing Book – Discover how easy it is to create whimsical drawings using just your fingers and a few simple squiggles. 
Ed Emberley's Great Thumbprint Drawing Book – Instructions for creating a variety of shapes and figures using thumbprints and a few simple lines.
Ed Emberley's Fingerprint Drawing Book – Using fingerprints and a few dots, scribbles, and lines, Ed Emberley shows would-be artists how to make all sorts of pictures, including frogs, trains, flowers, clowns, dragons, and more!
Related Posts