Spring and summer are the perfect time of year to study birds. When you do, you'll want to explore these free bird printables for grades PreK-2.
Among the printables featured below, you will find unit studies, craft templates, hands-on activities and more. Each of the activities is designed for use with kids ages 3-8.
I can't wait to hear which one you choose to use first.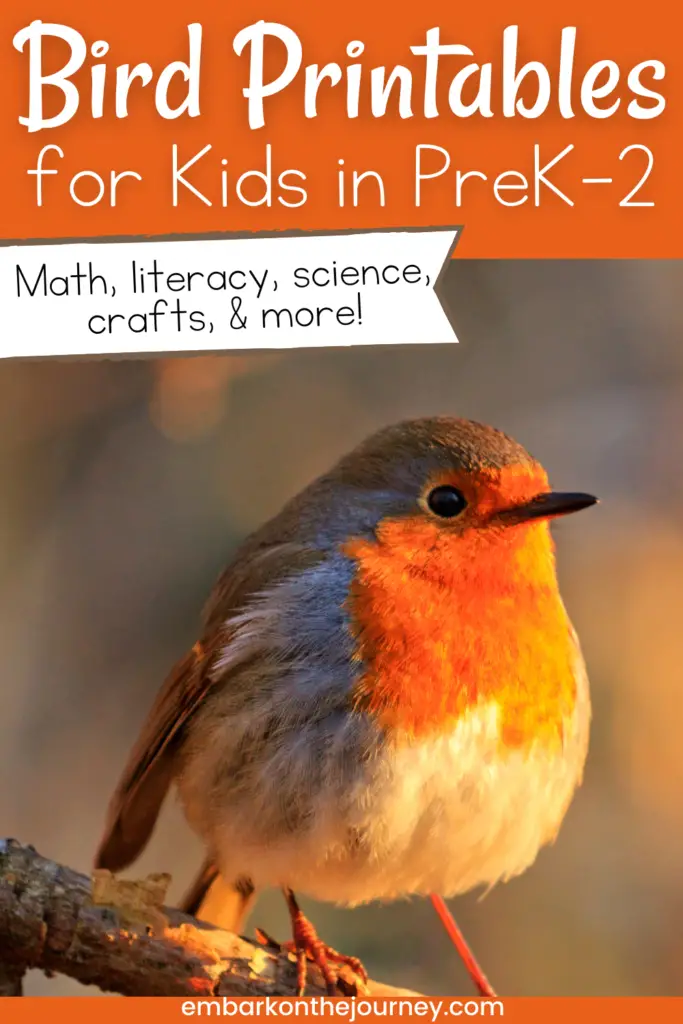 Free Bird Printables
These bird printables are great for your bird-themed lesson plans this spring and summer. You can also add them to your Letter Bb or Letter Nn (nest) activity plans.
The list is divided into two sections – one for preschool and one for kindergarten to grade two. scroll down to find what works best for your kids.
[mv_create key="29″ type="list" title="Preschool Bird Printables" thumbnail="https://embarkonthejourney.com/wp-content/uploads/2021/05/bird-math-fn.png" layout="circles"]
[ec_product productid="7″ style="2″]
[mv_create key="30″ type="list" title="K-2 Bird Printables" thumbnail="https://embarkonthejourney.com/wp-content/uploads/2021/05/bird-study-unit-square.png" layout="circles"]
BOOKS ABOUT BIRDS
Fill your book basket with a great collection of books about birds. Most of these books can be found at your local library or used bookstore.
If you have a hard time finding them, you can order them through my Amazon affiliate links by clicking the images below.
Bird Builds a Nest: A First Science Storybook – It's time for Bird to build her nest! Follow her as she pulls a worm out of the ground, lifts some twigs that are just the right size, and pushes the twigs into place. Uh-oh — one of the twigs falls to the ground! But after a day of hard work, Bird's nest is ready and waiting. Can you guess what it's waiting for? 
National Geographic Little Kids First Big Book of Birds – This adorable reference introduces young readers to birds of all kinds: big and small, flyers and swimmers, colorful and plain. They'll find backyard favorites, such as robins and cardinals and be introduced to more unique species that inhabit rainforests and deserts around the world.
Mrs. Peanuckle's Bird Alphabet – From the albatross to the zebra finch, Mrs. Peanuckle pulls out her binoculars and introduces toddlers to 26 species of birds from all around the world.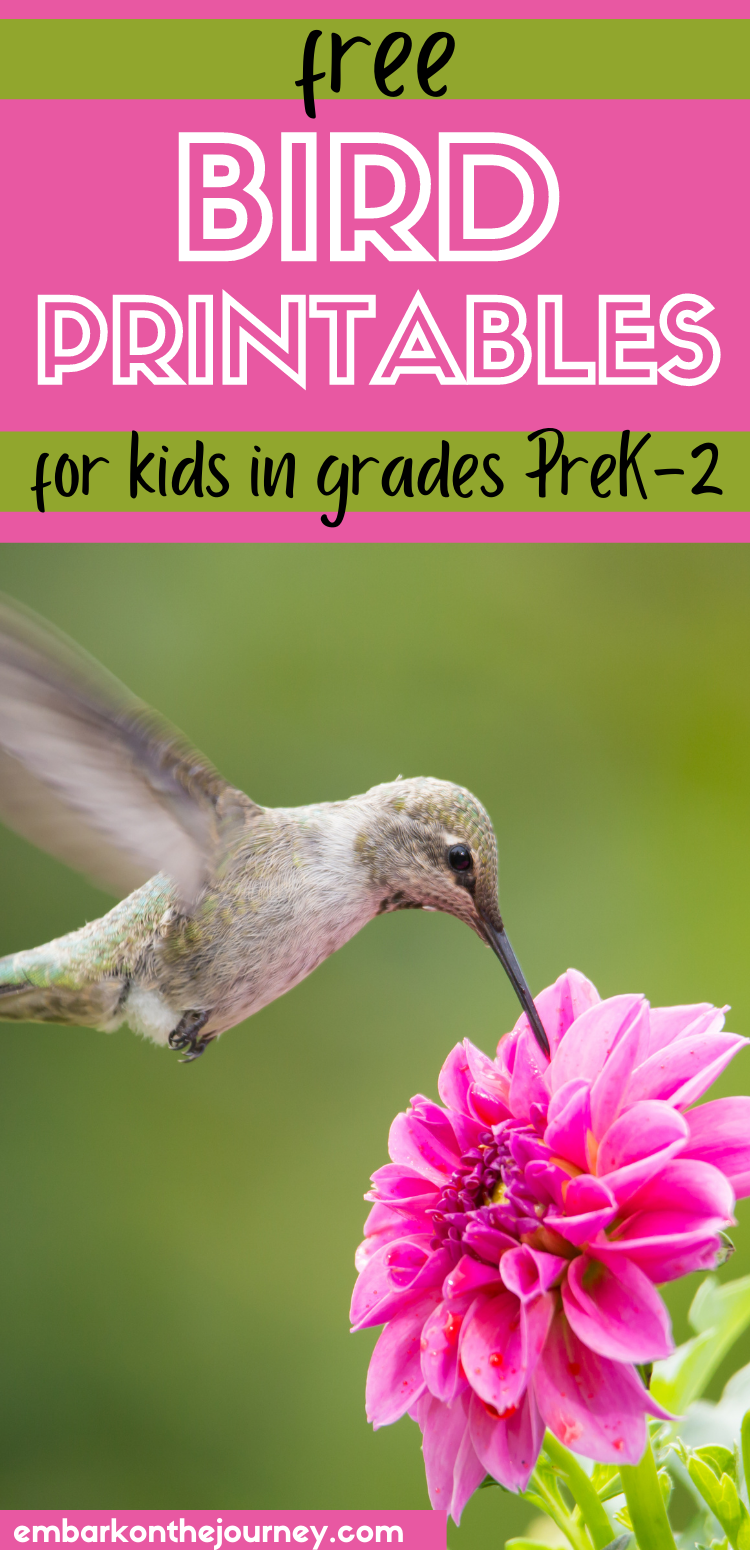 RESOURCES I LOVE
Learn more about birds, from songbirds to waterfowl to raptors! Young ornithologists get to design bird-protecting window clings, create different types of bird feeders and more in this exciting Feathered Friends kit!
You are a Bird Feeder Engineer and want to invent a groovy bird feeder design that's never been seen before. Can you design and build a bird feeder that meets the survival needs of local birds using upcycled materials?
Related Posts