This Christmas language arts printable is a great way to keep your kindergarten and early elementary students learning through the holidays.
How are we to keep restless kiddos focused on their studies through the busy holiday season? Give them Christmas-themed learning activities, of course! 
I'm here to help you do just that! I have created a series of printable Christmas activities for kids that your kids are going to love! 

These free Christmas printables include a variety of activities to teach parts of speech, handwriting, sounds, and more.
Christmas Language Arts Printable
Whether you're looking for an activity to add to your Christmas lesson plans or you're looking for a fun quiet time activity, look no further! This pack of Christmas language arts printables is just what you need. 
I'm so excited about this fun language arts pack for your K-3 kiddos. In this fun pack, your kids will practice the following language arts activities: 
• beginning and ending sounds
• ABC order
• nouns, verbs, adjectives, and adverbs
• sight words
• word families
• and more!
VARIATIONS
You can make these activities reusable by laminating them and having kids use dry-erase markers to complete each one. If you don't have a laminator available, you can slip them in dry erase pouches. This lets you wipe off the page after it's been completed so it can be used over and over again. 
BOOKS ABOUT CHRISTMAS
Fill your book basket with a great collection of books about Christmas. Most of these books can be found at your local library or used bookstore.
If you have a hard time finding them, you can order them through my Amazon affiliate links by clicking the images below.
The Christmas Ladder – Set in the 1920's, The Christmas Ladder is based on a true story. The Reverend W. Merton Snow, newly arrived in his parish in Danville Quebec, found himself unable to acquire a Christmas tree for his young wife and three daughters. This short story of family love, New England ingenuity, and the spirit of Christmas will make a heartwarming story to read to your family, no matter where you're from.
A Read-Aloud Family Christmas – This collection of spirited holiday stories offers something for everyone – from Charles Dickens and Louisa May Alcott to O. Henry and the scriptural account of Jesus' birth – the stories are sure to draw families closer during this festive time of year.
Home for Christmas – For readers who are tired of Christmas commercialism, or who feel that Santa Claus and reindeer don't tell the whole story, these classic gems provide a winning alternative. Selected for their insightfulness, spiritual value, and literary quality (nothing moralistic here) they project the spirit of the season in a fresh, compelling manner that will resonate with readers of all ages – from children too young to read to themselves, to parents and grandparents who enjoy reading stories aloud.
MORE FUN RESOURCES
This Christmas monogrammed kids cup is a cute gift to use during the holidays. The 12oz stainless steel tumbler is a perfect size for little ones to hold their water plus it includes a push on lid and straw.
DOWNLOAD YOUR PRINTABLES
This language arts pack is only available to my readers. Click the button below to download your printables.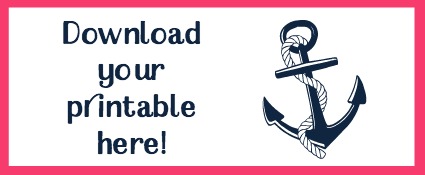 Related Posts