Is spring coming sooner than later? I sure hope Punxsutawney Phil says so!
I know winter is just starting, but many people are already counting down to spring. Are you? I'm not yet, but it won't be long. I will be on the "no shadow" team hoping spring is coming sooner rather than later.
The town of Punxsutawney, PA  celebrates Groundhog Day in a very public way. The town gathers on February 2 to see whether or not Punxsutawney Phil will see his shadow.
According to legend, if he doesn't see his shadow, spring will come early. If Phil does see his shadow, he's going to head back into his burrow , and winter will stick around for another six weeks.
Celebrate Groundhog Day with your young learners and this fun collection of hands-on activities and printables.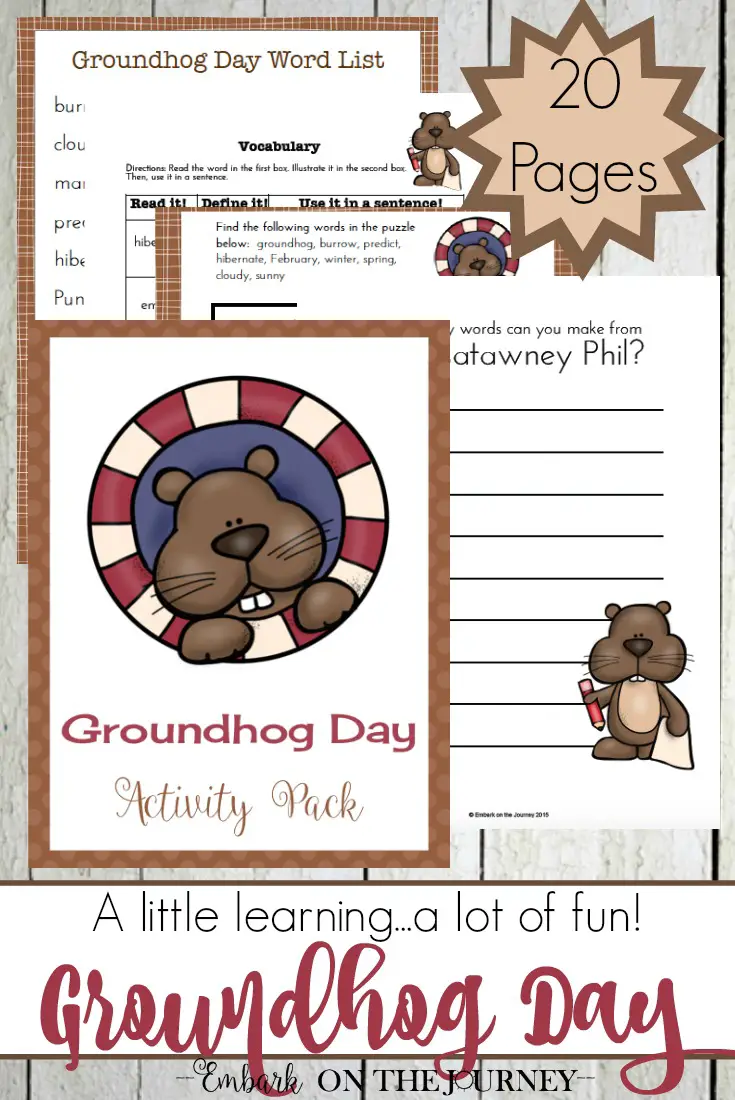 Groundhog Day Activities
I have created a printable pack designed to help you celebrate Groundhog Day with your kids. Inside this 20+ page printable, you'll find the following activities:
ABC Order: Practice putting words in ABC order to the first letter.
Characteristics: Use describing words (adjectives) to describe the groundhog.
Crack the Code: Decode the secret message.
Handwriting Practice: Practice writing the letter Gg in print and in cursive. If you laminate these pages, kids can use them over and over again.
How Many Words: How many words can your student spell with the letters in Punxsutawney Phil's name?
Notebooking Page: These pages are perfect for creative writing or research.
Tic Tac Toe
Vocabulary: This page features 6 words, space to define each one, and lines for writing a sentence with each word.
Word List: This word list is perfect for creative writing, more vocabulary study, and even for a themed spelling list.
Word Search: Kids will hunt for words related to Groundhog Day.
 Hands-On Fun:
Books About Groundhog Day
Click on the images below to learn more about each book.
Wake Up, Groundhog!
Grumpy Groundhog
Gregory's Shadow
Groundhog Day!
&
Download your printable.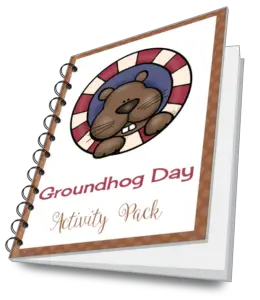 This Groundhog Day printable pack is only available to my readers. Enter your information below, and then check your email for the link. Be sure to open the link on a PC or laptop as it won't open properly on a smartphone or tablet.
[wp_eStore_free_download_squeeze_form id=74 button_text="Download Now"]
Related Posts