Christmas is just around the corner, and I'm having fun working on Christmas printables. Today, I'm back with another fun nativity printable pack for your preschoolers and kindergarteners. This one is focused on beginner math. Your little ones will enjoy activities that focus on number recognition, counting, graphing, and more!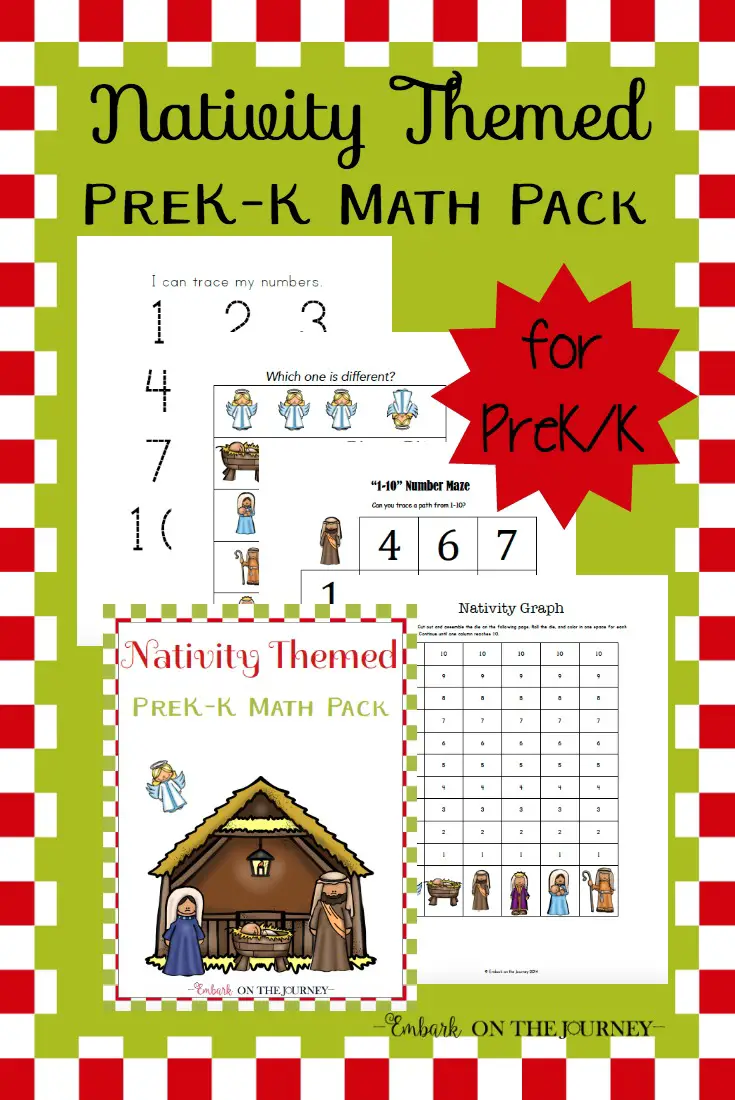 Nativity Printable Math Pack
This pack is fifteen pages long. If your little ones enjoy this math pack, they are sure to enjoy my nativity-themed spelling mats, too. Both packs (math and spelling) are part of my larger nativity pack which has over 50 pages for preschoolers and kindergarteners.
[shopify embed_type="product" shop="embark-on-your-homeschool-journey.myshopify.com" product_handle="nativity-math" show="all"]
Kid-Friendly Nativity Sets
Related Posts