I love Christmas and Christmas traditions!
It's such a magical time of year. Suspense builds all month long. Wishes are made. Dreams are dreamt. Memories are made. 
Emma loves shopping for those she loves. We both love baking dozens and dozens of Christmas cookies. We love decorations and Santas and colorful lights. But, most of all, we love the family time!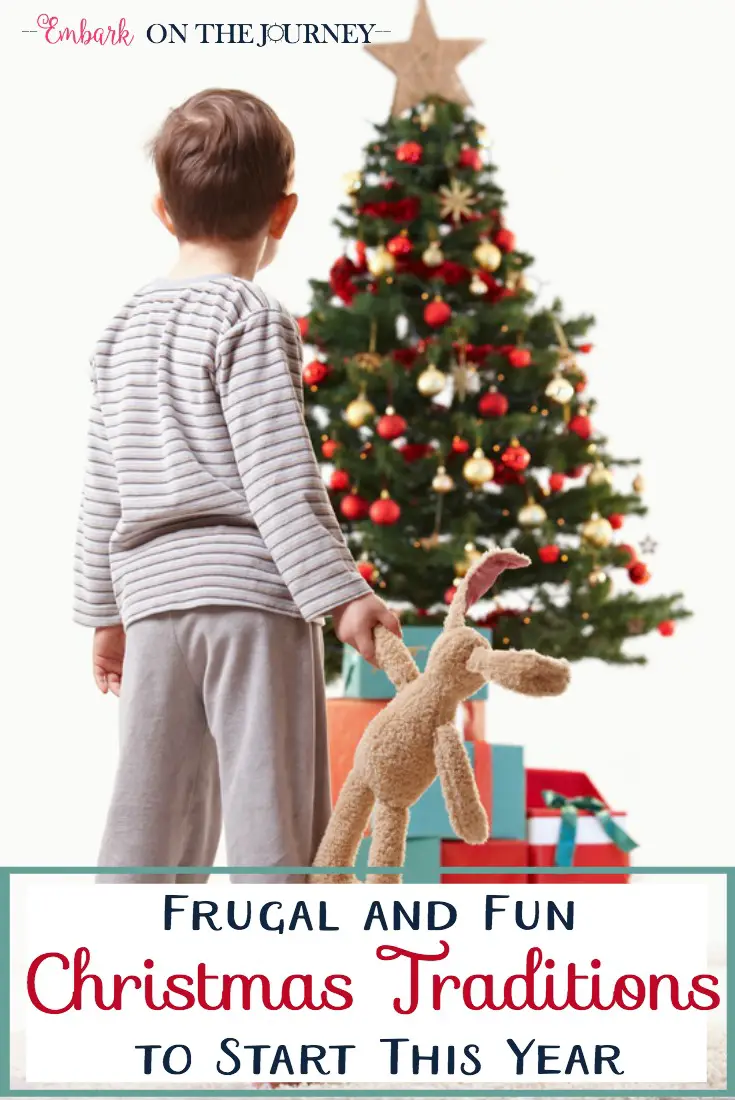 Christmas Traditions
Em looks forward to these two days all year long. I love that she looks forward to giving as much as receiving. She starts buying gifts for her siblings and pets long before I even start thinking about what I'm going to get everyone. 
I start looking forward to our traditions as much as I look forward to shopping for those I love. My month starts out revolving around Nutcracker performances, and then I can breathe and focus on the fun! I can start planning gifts and menus and our traditions. Speaking of traditions…
On Christmas Eve, the kids each get to open a gift, and it's the same every year. Every year, the whole family gets a new pair of pajamas
. I started this tradition way back when my oldest (now 23) was just a baby. Even mom and dad get new jammies. Even though I've been doing this for 20+ years, Emma still asks if she's going to get new ones. Silly girl.
After dinner, I make hot chocolate for the whole family. Most of the time, I just make store-bought hot chocolate
. Once or twice, I've made homemade hot chocolate in the crockpot
. It depends on my mood. 😉
Early in the week of Christmas, Emma and I make a some holiday trail mix/puppy chow to munch on through Christmas Eve and Christmas Day. Some of our favorites include Cinnamon Sugar Candied Nut Mix and Orange Cranberry Mix. Although, we usually just pick one off the back of the Chex cereal box.  
At this point in the night, we all have on our new jammies and snacks and drinks. It's time for everyone to load up and go look at Christmas lights. We try to go to a new area every year so we aren't always driving through the same neighborhoods. We listen to Christmas carols on the radio. We talk about what we like and don't like about the lights we see. I like white lights. Emma likes colored. I don't like icicle lights
, and Emma likes inflatable yard art
. 
Once we've had our fill of Christmas lights, or someone starts getting crabby from being in the car too long, it's time to head home for my favorite part of the night. We all pile into the basement to watch Polar Express
, my favorite Christmas movie. 
When the movie is over, it's bed time for the kids – even the oldest ones. First, though, we have to put out the milk and cookies for Santa. Emma is in charge of this job, and she always puts Santa's cookies on our "You are Special" plate
. 
Once the kids are in bed, it's a scramble to get all the gifts under the tree. Then, I fill the stockings
that are hanging on the mantle. Afterwards, it's bedtime for Daddy and me, because we know Emma is going to wake up at the crack of dawn! 
Do you have a Christmas Eve tradition? 
Related Posts