Galaxy Buck: Mission to Sector 9 is a new film from the makers of Veggie Tales. Your little ones will enjoy the antics of Buck and his crew as they travel into outer space to carry God's message to all corners of the Milky Way.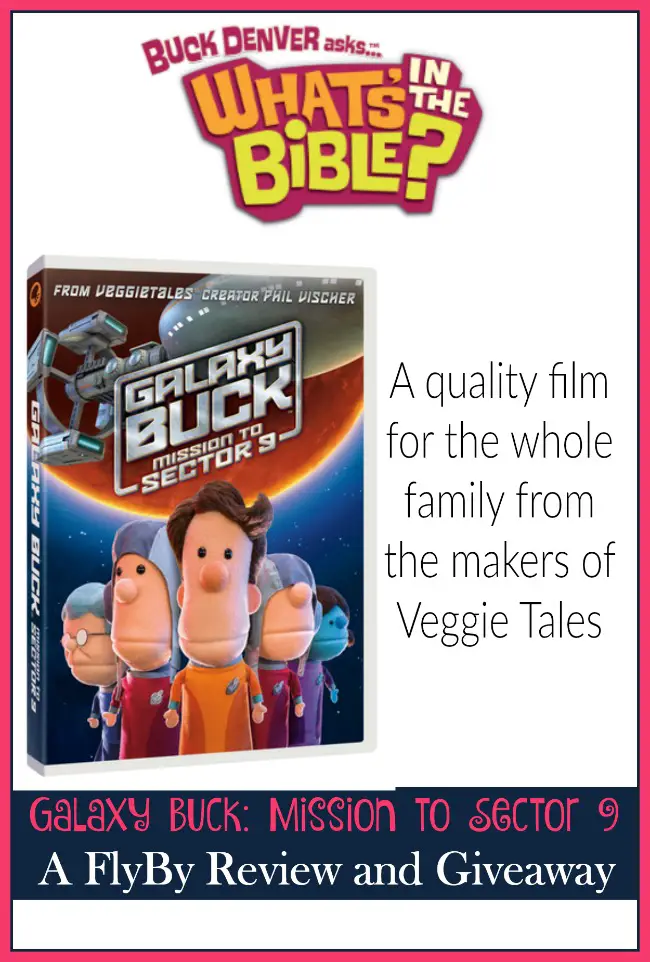 Galaxy Buck is available now on JellyTelly, an online streaming site featuring shows and movies to teach your kids about God, The Bible, and Faith. Watch this fun video trailer for a sneak peek of the movie:
Galaxy Buck: Mission to Sector 9 is a must-see for all ages, from VeggieTales creator PHIL VISCHER! Kids will enjoy Buck Denver's latest adventure with his friends from What's In the Bible? and parents will appreciate the humorous nods to Star Wars and Star Trek.  More importantly, Phil Vischer's gifted teaching delivers a clear message to kids and adults about God's love and purpose for our lives.  Galaxy Buck communicates important Biblical truths that will add to everyone's faith foundation, whether a life-long Christian or a new creation in Christ.
About the movie:
Buck Denver has a simple dream – to save the galaxy.  Working for the Galactic Mission Board, Buck dreams of carrying God's love to every corner of the Milky Way!  Except he doesn't have a starship.  Or a crew.  Or even a captain's license.  He just needs a chance.  But when that chance comes and Buck finds himself leading a real mission into deep space, things don't go at ALL like he imagined!  If he's doing what God wants him to do, why is everything going wrong?  From VeggieTales® and What's in the Bible? creator Phil Vischer, Galaxy Buck: Mission to Sector 9 is a wild, galactic adventure that teaches kids a powerful lesson about trusting God with everything – even our dreams! 
Win a FREE DVD Copy of Galaxy Buck: Mission to Sector 9!