Teenagers have a lot of decisions to make as they get older. One of these decisions is what they will study in college. This can be a difficult decision to make since there are so many options out there.
As my middle son heads off to college next week, I'm discovering how important it is to explore career paths as kids reach middle and high school. As they are looking to choose their desired career, they will need to improve on their personal skills, and may want to look at improving personal skills.
This year, Emma is wrapping up middle school. I am working hard to help her explore her options for the future. She's pretty sure she wants to be a veterinarian or a physical therapy assistant when she grows up because she loves helping animals and people feel better. So, for now, we're looking to explore those career paths, how to become a physical therapist assistant and others related to them over the next few years.
If you want to help your teen choose the right career for them, here are a few tips.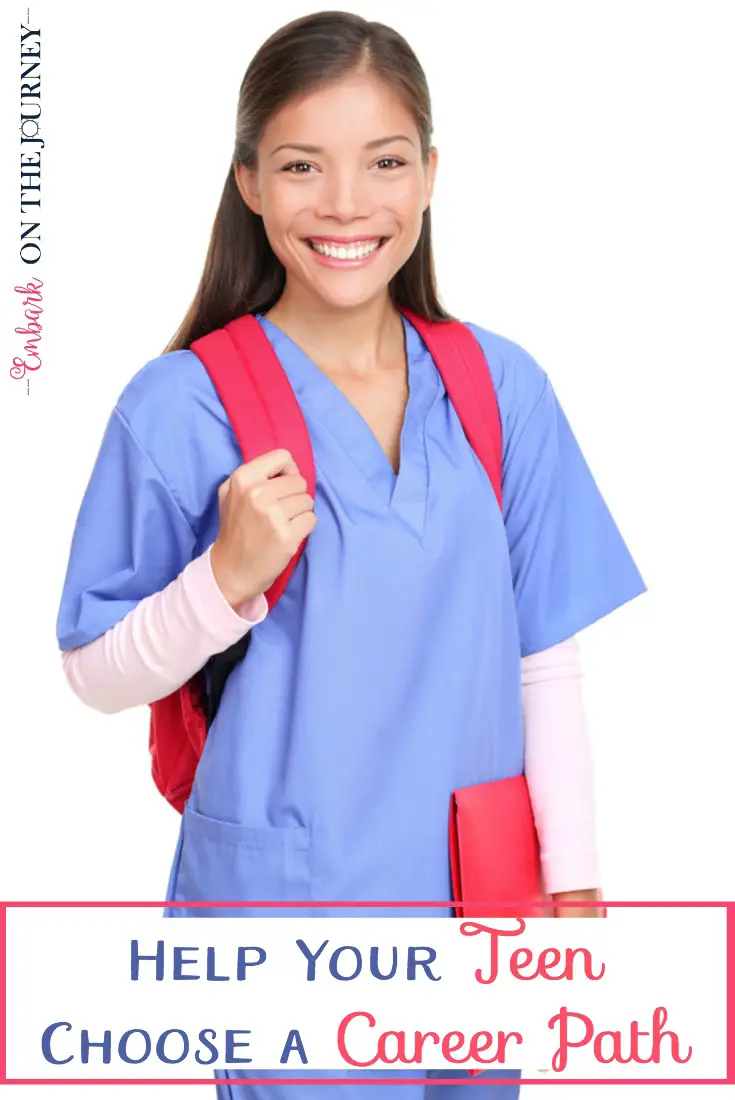 Help Your Teen Choose a Career Path
Explore Their Interests
What is your teen interested in? The first step to helping your teen choose a career to study is to ask that question. If your teen is interested in animals, look up career choices that include animal care or biology. If your teen is interested in helping others, a career in the medical field or teaching might be the right fit. If you teen is interested in driving a truck then maybe take a look at something like these best rated trucking companies. Try to discover your teen's interests and discover which careers fit with those interests.
Em has always had a passion for animals. She's always wanted to be a vet. She's also interested in grooming. Right now, she enjoys making gourmet dog treats for the neighborhood dogs. She's a wonderful pet-sitter for the neighbor's bunnies. We're biding our time until she's 14 and can start volunteering at the local animal shelter.
Job Shadow
Once your teen has an idea of what they're interested in, you can set up a job shadow for them to test the career out. Talk to someone who is an expert in the field and see if your teen can come in once a week. This allows your teen to see the job in action, including the not-so-glamorous side of the job. After job shadowing, your teen will be able to make an informed decision on if this is the right career for them.
Isaac, my college freshman, was on the debate team in high school. Through that experience, he decided he wants to pursue a career in politics. He did some internships throughout high school which showed him the inner workings of city government.
Take a Class
In addition to job shadowing, taking a class in the field they're interested in can really help your teen make a decision. Look into classes offered at your local community college. Sometimes they'll have a class available for kids still in high school. You can also look into classes at a career academy. These schools are geared towards high school students who want to graduate and go straight into the work force. Taking a class offered at one of these places can help your teen discover if the career they're interested in is something they want to pursue.
Our school district has a vocational school that offers career tracks. One track is a pre-veterinary track. Juniors and seniors in high school can attend the pre-vet classes. I'm not 100% sure that this is the path I'll have Emma follow, but I am keeping in the back of my head for the future. In the meantime, I'm tailoring her science and math courses in a way that will prepare her for those classes just in case.
No matter what career your child picks, the best way to help them is to be supportive. Even if they choose something that you don't understand, be there for them so that when things are tough or not going their way, they feel comfortable coming to you for advice. Having a support system in place will help your teen succeed, no matter what career they choose.
Do you have tips for helping teens explore a future career path?
Other posts on parenting tweens and teens that you may enjoy: