Are you ready for another month of learning fun?
I'm having so much fun with this homeschool through the year series! I hope you are, too. Many of you have left comments telling me how much you enjoy learning about these silly holidays and ways you can incorporate them into your homeschool.
Today, I've pulled together a list of things you can celebrate in your home or homeschool during September. Be sure to scroll down and grab September's printable pack full of learning activities to go with the special days below.
 Homeschool Through the Year: September
September 2 is International Bacon Day! Need I say more. Enjoy some bacon today with breakfast, lunch, AND dinner. I know we will!
September 5 is Labor Day. This holiday is dedicated to working people. It also symbolizes the unofficial end of summer. Your kids may enjoy learning more about it with one or more of these books:
September 6 is Read a Book Day. Take some time to read your favorite read-aloud to your kids. Encourage them to read on their own (or look at picture books) on their own, as well. As you and your kids finish a book, add it to the reading log in this month's printable pack.
September 11 is 911 Remembrance Day. This day is also called Patriot Day. Like you, I will never forget this day in history. I was at school teaching my 4th graders on 9/11/2001. For a long time, I grieved that day. Today, however, I take the opportunity to talk to my kids about it. You can, too, with one or more of the books below.
September 13 is National Peanut Day. This is a great day for learning about George Washington Carver. Make your own peanut butter, too! You can use the directions in this month's printable pack.
September 16 is National Playdough Day. Here are some fun learning activities that incorporate playdough. Your kids will have a blast!
September 19 is International Talk Like a Pirate Day. Have fun with these fun pirate-themed activities your kids are sure to love! There's also a fun pirate coloring page in this month's pack.
---
Now that you've got your celebrations all planned out, take a look at this free printable pack I created to help you out. Your kids can use these activity pages as a brain break or to add a little learning fun to one of these special days.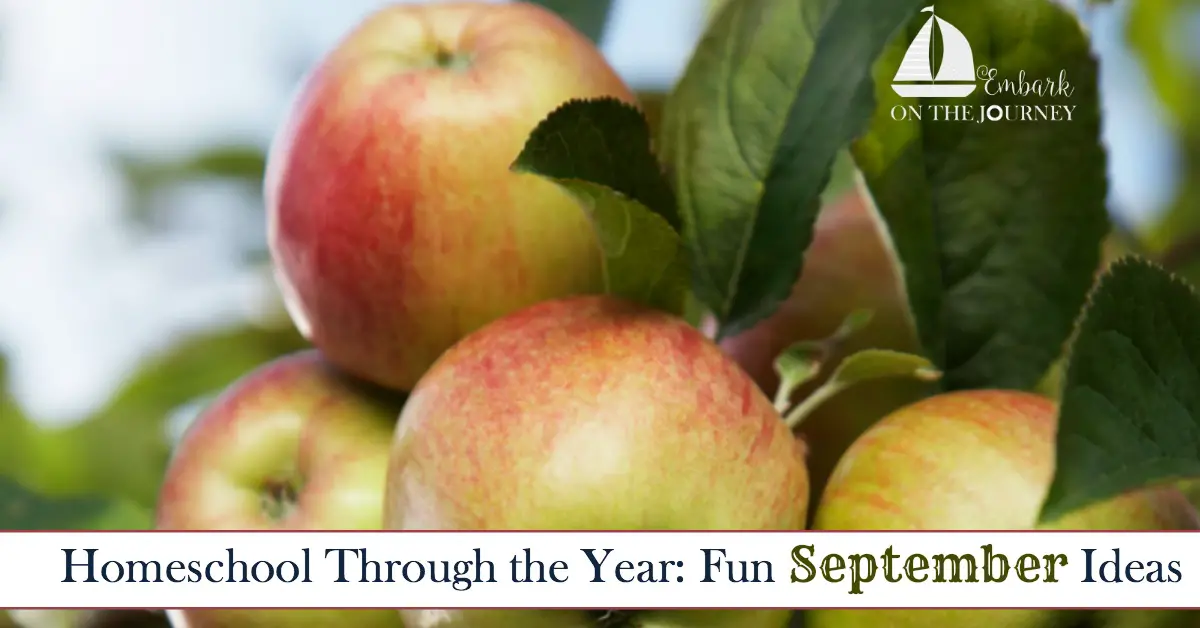 September 'Homeschool Through the Year' Printable
In this month's printable, you'll find the following activity pages:
September holiday chart
Directions for making peanut butter
Coloring pages
and more!
To download your free printable pack, you must sign up to receive my emails. 
[wp_eStore_free_download_squeeze_form id=116 button_text="Download Now"]
Related posts you may enjoy this month: