Considering homeschooling but intimidated by the thought of being committed for the long haul? Today, I'm sharing my experience of homeschooling for a season. It doesn't have to be a lifetime commitment.
When I started homeschooling almost eighteen years ago, I dreamed of homeschooling my kids through high school. However, I wasn't exactly confident in my ability to homeschool all the way through to the end. It is daunting to think that I am solely responsible for preparing my kids academically for college.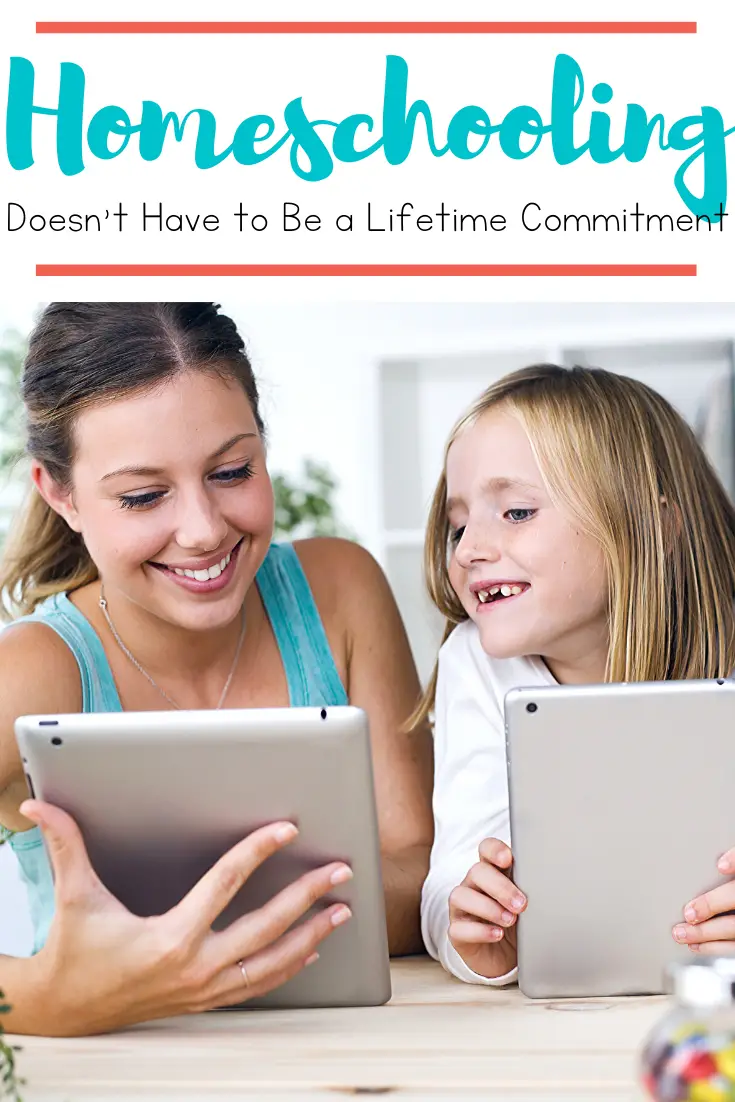 You Don't Have to Make a Lifetime Commitment
This train of thought, however, has been an obstacle for some to overcome. They don't ever start homeschooling, because they don't think they can go all the way. The reality is, however, that you don't have to enter into a lifetime commitment when you make the decision to homeschool. Take it one year at a time. See where God leads you.
Take it one year at a time.
For us, my goal was to homeschool through high school. My husband had other plans. He wanted the kids to have the option to go to public high school. So, as my oldest wrapped up his 8th grade year, we made the decision to send him to public school.
He did okay his freshman year. Not great but okay. His sophomore year was a different story. We encountered bullies and failing grades. We saw a total change in personality. In February of that year, he came back home to finish high school.
[mv_video key="suusyjzrpshdsm51heou" volume="70″ aspectRatio="true" title="Free Homeschool Websites" thumbnail="https://mediavine-res.cloudinary.com/video/upload/suusyjzrpshdsm51heou.jpg" jsonLd="true" doNotOptimizePlacement="false" doNotAutoplayNorOptimizePlacement="false" sticky="false"]
Every child has different needs.
I didn't want to give my middle one a choice. I did not want to go down that path again. He was zoned to attend the same school, and it just wasn't worth taking a chance to me. However, a brand new charter school opened up five minutes from my house. With only 50 freshman spots available and over 200 applicants in the lottery, I relented and submitted an application.
I felt that if he got in with those odds maybe that is where God wanted him to be that year. I had done my research and determined that the school would be a suitable alternative. Wouldn't ya know it… He got in. And, it was the best decision for him!
We have since moved to a new state where he attends our local public high school, and he will be graduating in May! While it does have its downside, he has totally thrived in that environment.
My youngest will likely be the only one to homeschool through high school. I'm actually really looking forward to it. She attends a co-op which she loves. We can leave her schedule flexible to accommodate her passion for dance and veterinary science. And, she is thriving!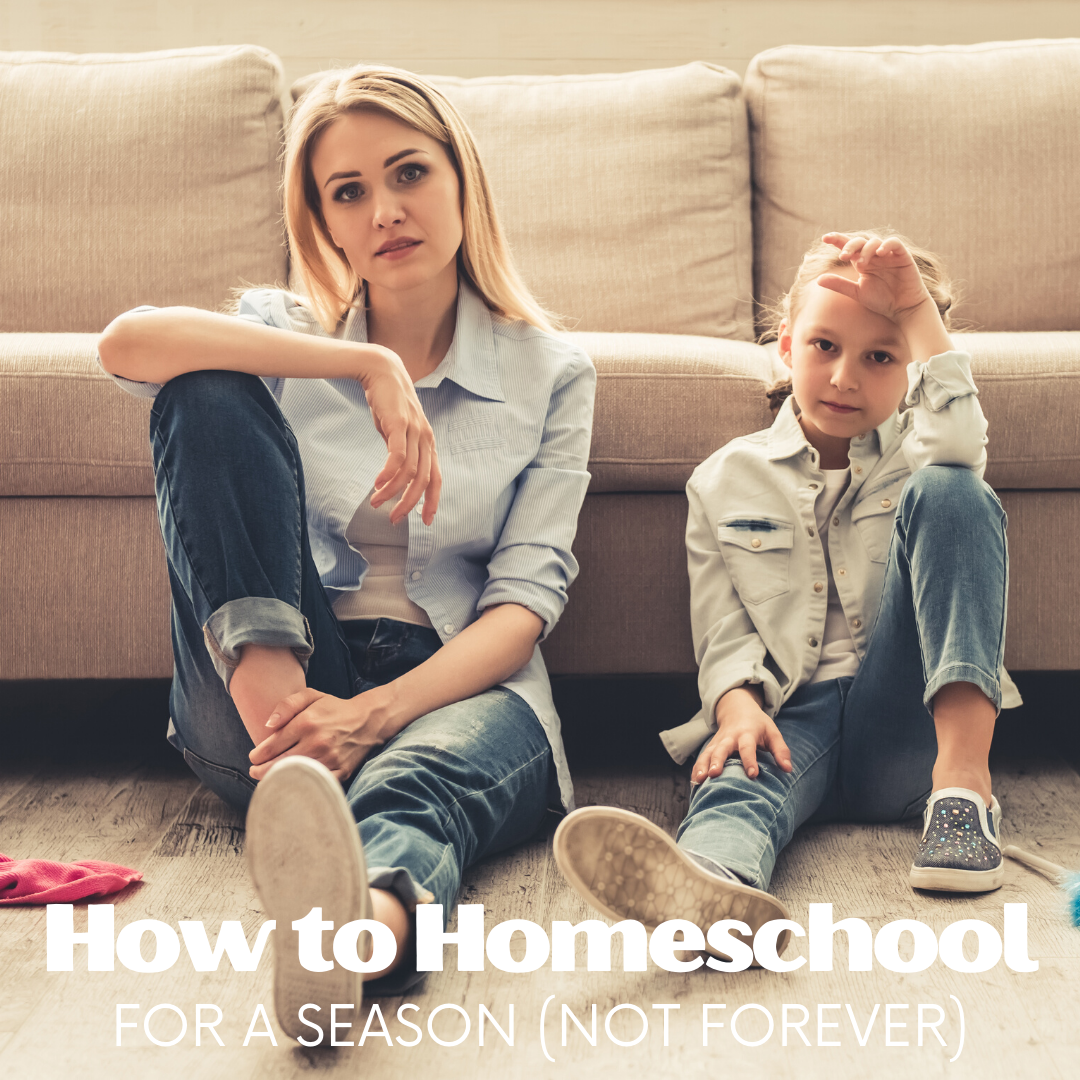 Do what's best for your kid this year.
A few years ago, my niece was being bullied in school. She came home from school crying on a regular basis. The school was not adequately addressing the situation so my sister pulled her out a few weeks early. She then decided to homeschool the following year. However, at the end of that homeschool year, they made the decision for her to go back to school.
That year of homeschooling was a positive situation. When my niece went back to public school, she was happy. She made the honor roll. She got a lead roll in the school play. That change in her environment, even for just a year, was just what she need to succeed.
Another friend of mine homeschools to accommodate her daughter's learning disabilities. Last year, she put her in a special private school that was supposed to specifically address some of those issues. While it did address some, and she did thrive, they are once again homeschooling. They prefer the one-on-one environment homeschooling provides.
Just this past year, two of my friends pulled their kids out of school to allow them to pursue their passions. Both are homeschooling online. One is heading to New York in a few weeks to compete in a huge ballet competition, and the other has moved out to LA to pursue her dream of becoming a dancer. Neither of these families ever dreamed of homeschooling, but they are doing so for the time being. It's what works for their family.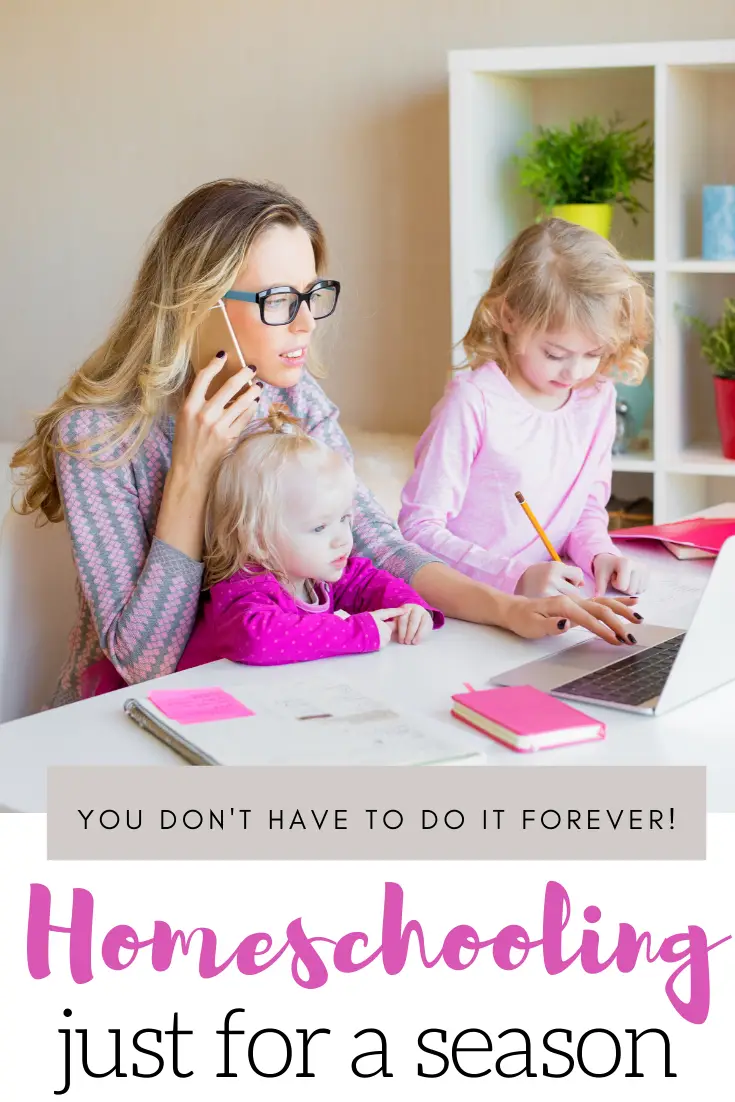 If you're thinking about homeschooling, don't be intimidated the thought of going from K-12. You have the freedom to reassess at the end of each year (or semester if that's what your family needs). If you feel like you need to homeschool because your current situation is less than ideal, see if you can make it work on a year-to-year basis. You may determine at the end of the year that you want to send your child back to school. You may decide to give it another try. Or, you may look back and realize you're in the middle of your 15th year and be in awe of God's blessing!
However long you do homeschool, appreciate the time you have. Lay a strong foundation. Build strong relationships. Foster a love of learning. And, go where God leads you.
Encouragement for Homeschool Moms
Below, I've featured just a handful of books meant to encourage homeschool moms that will help your readers celebrate their favorite characters.
You should be able to find them at your local library or bookstore. If you can't find them locally, you can click each image cover to purchase them on Amazon.
Creating Homeschool Balance – "Creating Homeschool Balance" will help you understand what balance looks like, feels like, and how to create it. You'll learn strategie
Your Goals This Year – No matter which kind of homeschool parent you are, this book will help you understand the stages of homeschooling high school, put you on the path to success, and keep you from feeling overwhelmed. You can homeschool through high school, and here are the tools to help you.
Scheduling: The Secret to Homeschool Sanity – When you homeschool, it's important to take time to plan and rest, and not just work, work, work! Using schedules in your homeschool can help you avoid burnout.
Your turn:
Do you plan to homeschool through high school? Or, are you in it for a season?
Related Posts