My kids are fidgeters! Umm…they come by it quite naturally, though. When I sit to watch TV, I crochet or color or play on my phone. I always need to be "doing" something. My hands have to stay busy. If not, I might just fall asleep. 
As an adult, however, I have learned how to work with my need to fidget. I know when and where it's appropriate to move. Kids, however, may not have a good grasp on that. Mine are no exception. Isaac, like me, is a pacer. He walks while he talks. Emma is a foot-tapper. Her knees are bouncing all the time.
Is that a distraction in our homeschool? Sometimes, but here are some tips for teaching a wiggle worm.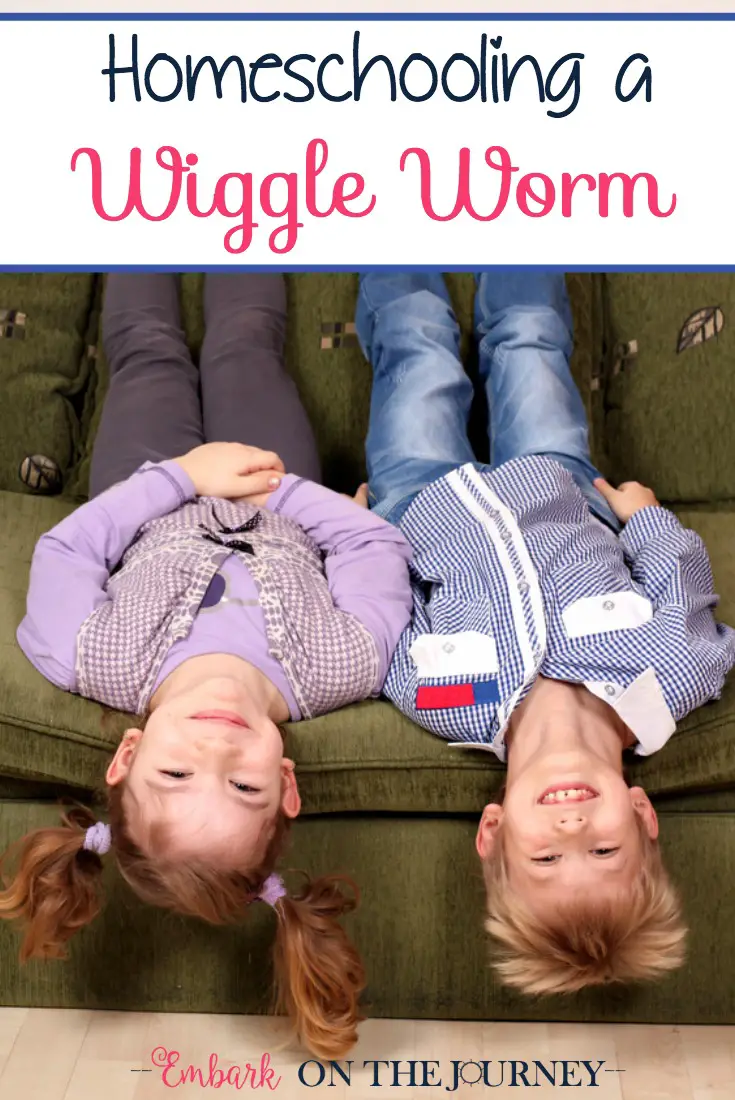 Homeschooling a Wiggle Worm
Keep their hands busy so their minds are engaged. Like me, Emma needs something to do with her hands while listening to me read-aloud or while watching a video. My boys loved playing LEGOs which I didn't mind as long as they were quiet. 
I find that she is better able to focus when her hands are busy. She likes to crochet or color or pet the dog while I read. My boys loved playing LEGOs which I didn't mind as long as they were quiet. They very rarely just sat and listened. I'm okay with that as long as they pay attention.
I test that every so often by asking questions about what I've read or what we've watched. If they can answer, they can 'play.'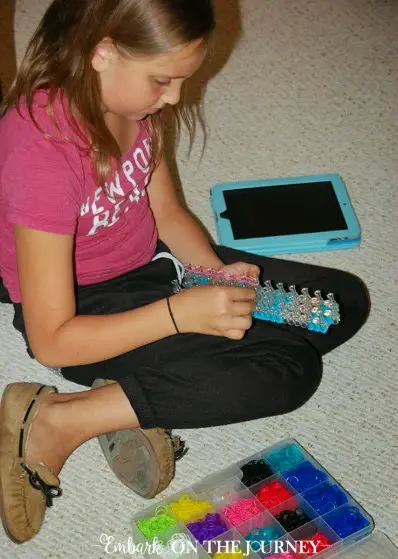 Let them move. Emma also gets squirmy if she sits too long doing her school work. In the past, I threatened to take away her spinning chair, because she bumped her desk with it a million times a day.
Now, however, she sits on an exercise ball. She had to have one for physical therapy, and she decided it made a great chair. This really has helped her work for extended periods of time, because she can rock and bounce at her desk as she works. It doesn't make any noise, and she stays focused. 
Take breaks. This was the key to homeschooling my middle son. He was a typical rowdy, rambunctious, 'all-boy' kind of boy. He was a mover and a shaker. We kept early lessons very short in order to keep him focused. After each lesson, I allowed him to take a break. He could run around the back yard or stretch his legs in the same room. Then, we'd regroup and move on.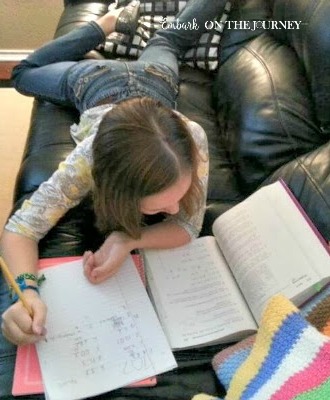 Switch things up. Isaac, my middle, hated writing. The physical act of writing tired him out. So, in order to keep him focused, I had to switch things up in our day. I tried hard not to do two writing assignments in a row.
I also encouraged him to change positions throughout the day. He did one assignment at the table with me, and then moved to the living room floor for the next one. Then, he might do a third lesson in the clubhouse in the backyard.  

Take a brain break! 
This guide to brain breaks is a great way to help your wiggle worms burn a little pent up energy. Let them pick an activity (or you choose it for them). Jumping jacks, dancing, cartwheels, and more. There are plenty of suggestions for kids of all ages in 
The Ultimate Guide to Brain Breaks
by Heather Haupt. 
One big benefit of homeschooling is that the kids don't have to be tied to their desks/chairs for the bulk of a seven hour school day. They can get up and move around to refocus which leads to better retention.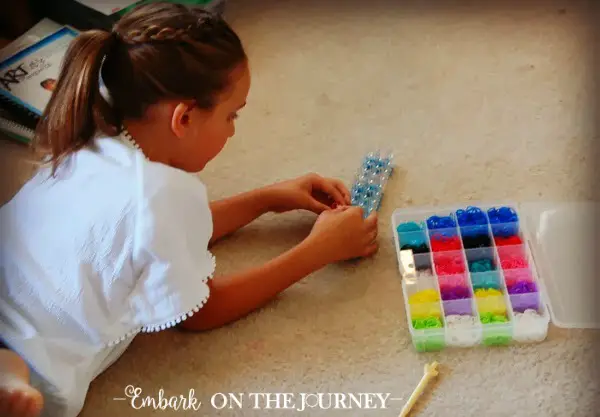 Do you have a wiggle worm in your homeschool? How do you manage to keep their attention?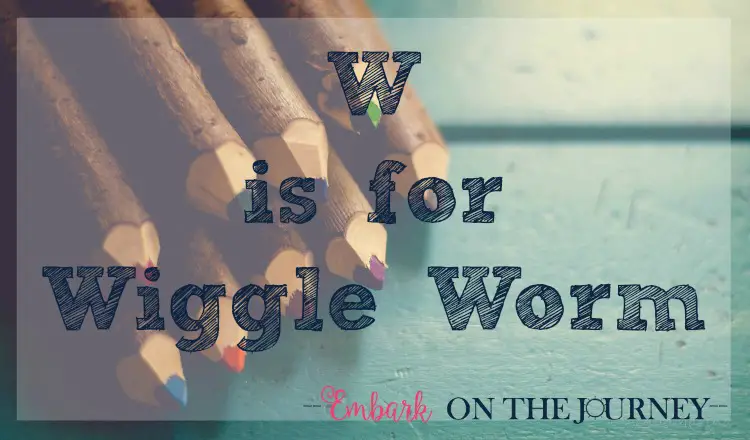 This post is part of my ABC's of Homeschooling series! To read the entire series, visit my
ABCs of Homeschooling
page. I'll add to this page each day as the posts go live.