Don't miss these Jack and the Beanstalk teaching ideas! They're perfect for kids in grades K-3. Find books, videos, printables, and more!
If you're planning to add Jack and the Beanstalk to your spring lessons, you're going to love the resources and ideas I've shared below.
You can add them to your "fairy tales" theme, as well.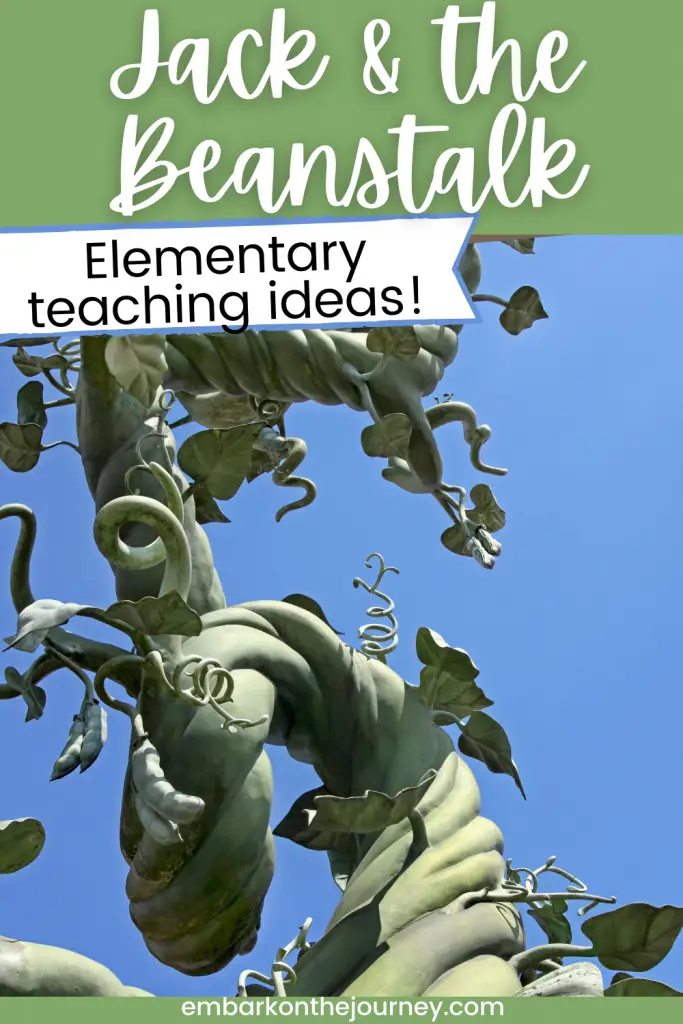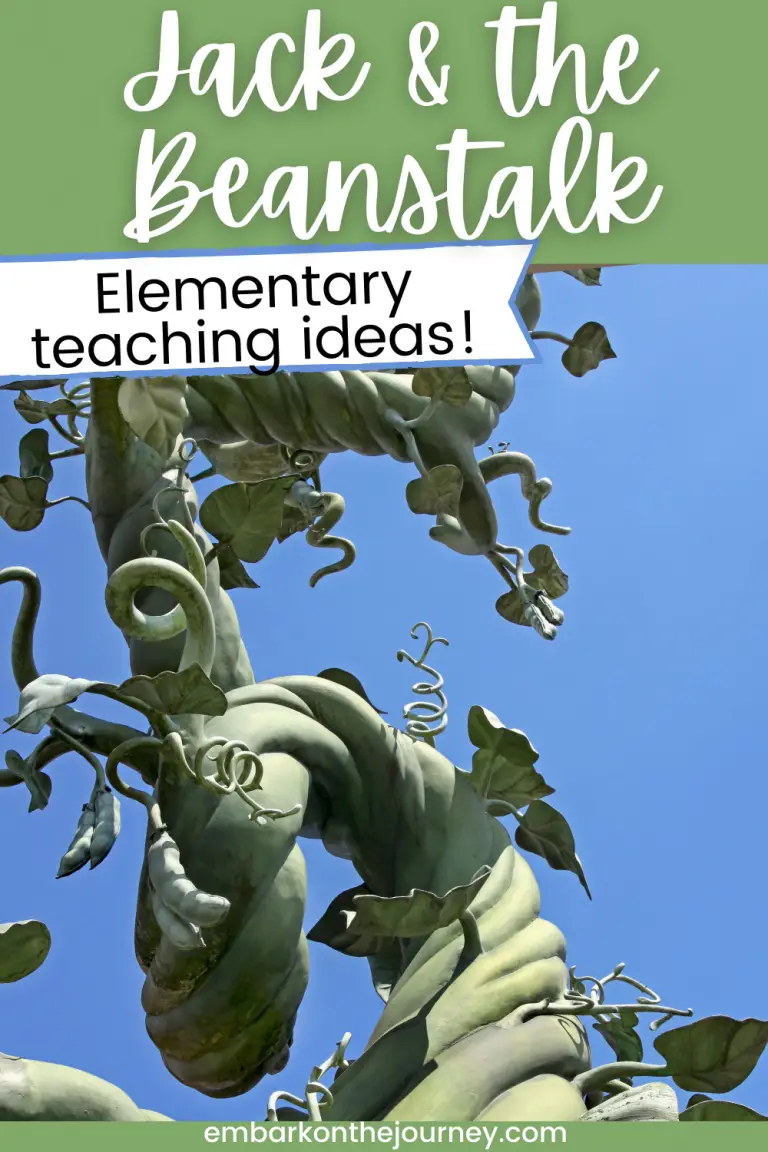 jack and the beanstalk teaching ideas
This Jack and the Beanstalk Unit Study is perfect for lower elementary kiddos. It's designed for use in both a homeschool or classroom setting.
In the story, Jack is a poor boy who lives on a farm with his widowed mom and their cow. His mom asks him to sell the cow for money. Instead, he sells the cow some magic beans which grow into a beanstalk.
Jack climbs the beanstalk into the clouds and goes on a great adventure!
Jack and the Beanstalk LIteracy Activities
Proper Nouns – You can use this fairy tale to reinforce the concept of common and proper nouns when you point out the capital letter in Jack's name. In many versions, his cow is named "Bessy". This, of course, is another proper noun. Call out a common noun – store, boy, book – and have your child name a proper noun for it – Target, Johnny, Harry Potter.
Compound Words – Define compound words for your children. Remind students that compound words are made up of two smaller words such as "beanstalk". Name a compound word and ask students to name the two words that make it. You could write a couple of smaller words on index cards and have children match them to create a compound word – butter, fly, bean, stalk, cup, cake, etc.
Fiction vs. Nonfiction – Can your kids explain the difference between fiction and nonfiction? What aspects of this story could be real? (chores, going to market, etc.) What aspects could not be real? (beanstalk growing to the clouds, giant, etc.)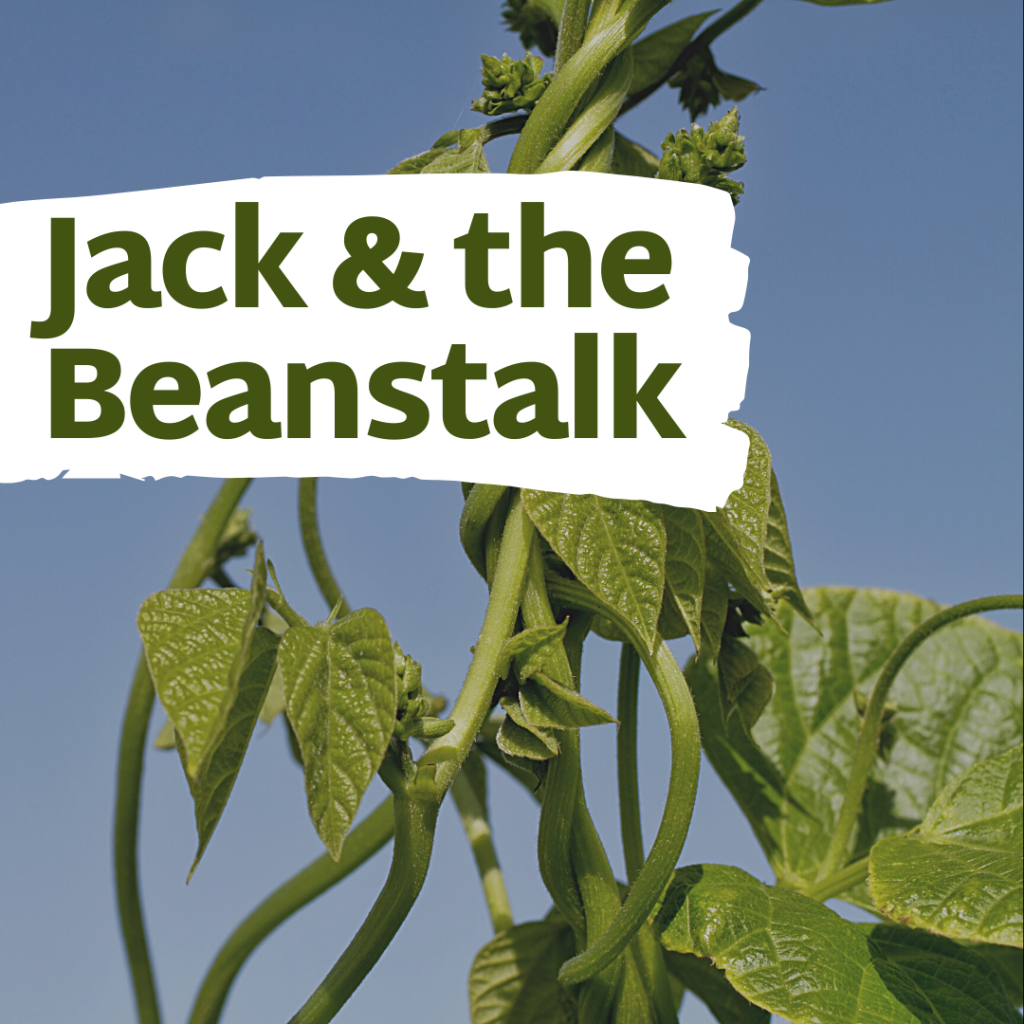 Jack and the Beanstalk Math Activities
Counting – One activity you can do with this story is practice counting. Write a number on green post-it notes and have children count beans to match the number.
Measurement – You can draw beanstalks on the sidewalk or on a sheet of paper and have children measure them. They can measure with a ruler or use nontraditional units of measure like paper clips or snap cubes.
Operations – Kids can use beans to practice math operations. Add two groups of beans. Set out a group of beans, take away a few, and have kids subtract to find out how many are left.
Jack and the Beanstalk Science Activities
Plant Seeds – The most obvious science activity to do with this unit is to grow beans. You can start beans in a small mason jar. Fill the jar with damp cotton balls or paper towels. Put the beans (lima beans work great for this project) between the paper towels and the side of the far. Put the jar in the sunlight, keep the paper towels damp, and in a few days the seed will begin to sprout.
Life Cycles – You can take this opportunity to teach the life cycle of a chicken, life cycle of a plant, or the life cycle of a cow.
Versions of Jack and the Beanstalk
Fill your book basket with a great collection of Jack and the Beanstalk stories. Most of these books can be found at your local library or used bookstore.
If you have a hard time finding them, you can order them through my Amazon affiliate links by clicking the images below.
Jack and the Beanstalk – This classic retold tale captures a child's interest, page after page, as they take their imagination on a magical journey through timeless stories and adventures.
Jack and the Beanstalk – When Jack is sent to market to sell his family's cow, he makes a trade for some magical beans, much to his mother's chagrin. To Jack's surprise, the beans grow into a giant beanstalk. Jack climbs all the way up and encounters a frightening giant. But when the giant is fast asleep, Jack climbs up and steals his treasures.
Jack and the Beanstalk – Jack and his mother are poor. So she tells him to sell the family cow, and he does-for five magic beans. Angry, Jack's mother throws the beans away, and they grow into a huge stalk. Jack climbs the stalk and discovers a terrible giant! How will Jack ever escape?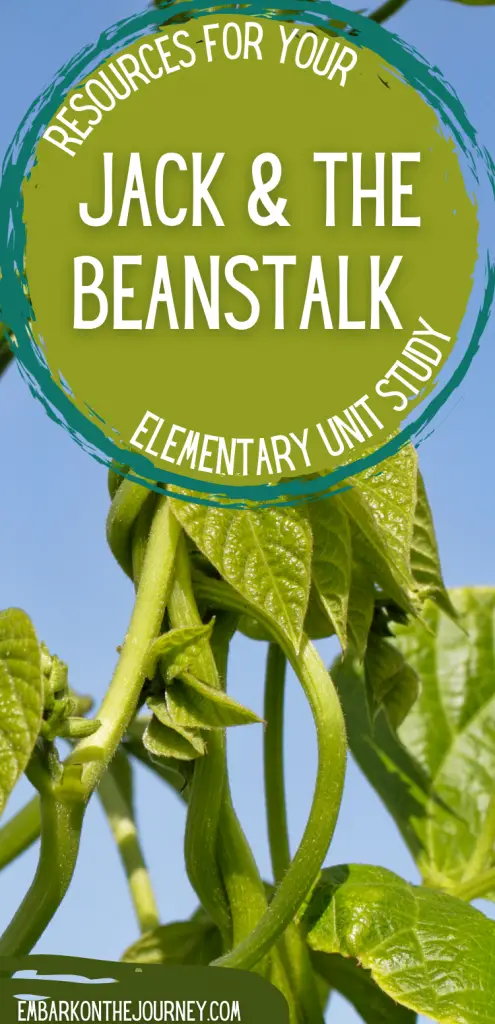 Round Out Your Unit with These Activities:
I love each one of the components of this literacy sensory bin based on the story of Jack and the Beanstalk. The set includes a castle, cottage, beans, and more!
These adorable Jack and the Beanstalk peg dolls will help children act out the fairy tale over and over again.
Related Posts