Science has never been a subject my kids were excited about. Sure, we have done some experiments that inspired and intrigued. But, learning the how and the why is not something my kids were jumping up and down about.
However, each one of them can appreciate the life of famous scientists that have left their mark on the world of science. They are intrigued by real-life people and the contributions they make for the future.
So, as often as possible, I try to find inspiring people we can study as we go about our lessons.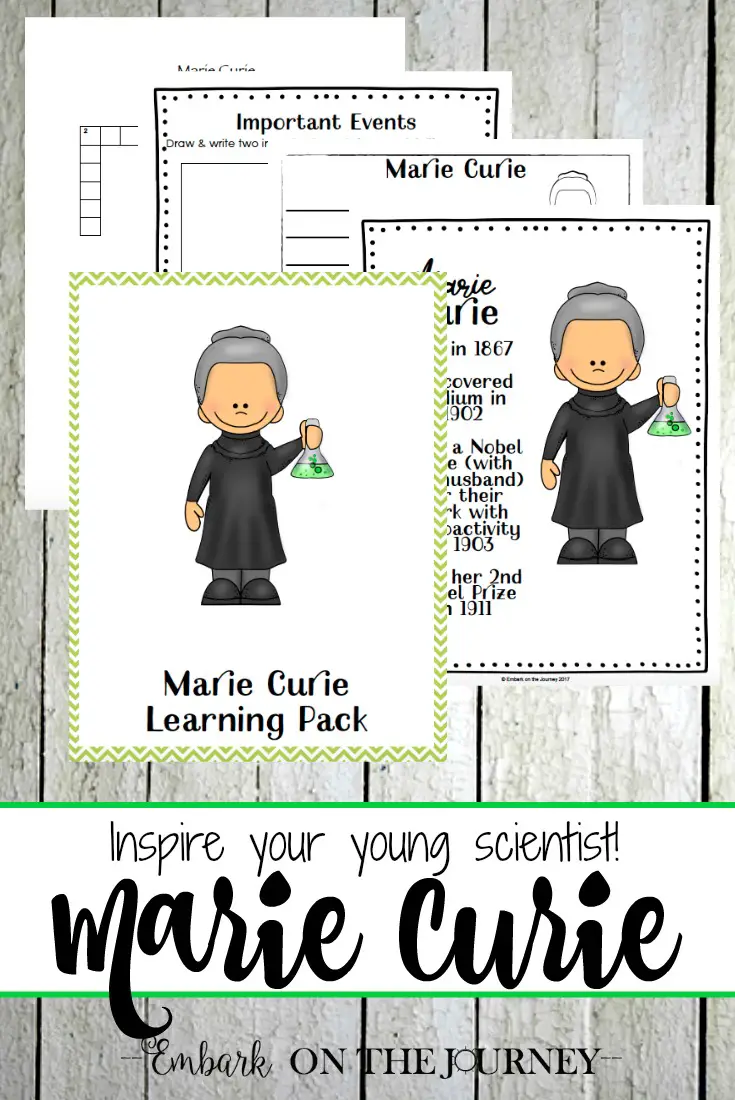 Marie Curie Unit Study
Last year, when we were studying chemistry, I read a few biographies about Marie Curie to Emma. We both really enjoyed her grit and determination.
It's fascinating to learn about people who are so passionate about things we don't typically give much thought to. Marie Curie was definitely passionate about her study of radium and radioactivity.
This Marie Curie unit study is the perfect addition to your homeschool lessons. It's perfect for Women's History Month (March) or any time!
Books About Marie Curie
I always start my unit studies with a good book to inspire my learners. Then, throughout the unit, we read more books – together and independently – to learn more about our subject and to explore a few rabbit trails, as well.
Hands-On Activities
After reading several books about Marie Curie with your students, inspire your own budding scientist with one or more of these chemistry-related resources.
Download the Marie Curie printables.
I've created a small Marie Curie unit study for you to use with your students. Inside this 15-page pack, you'll find the following activities:
A KWL chart on which students can record what they know, what they want to learn, and what they learn in their studies.
Marie Curie fact poster
A 3-part, lift-the-flap interactive note-taking page on which students will record facts about Marie Curie.
A note-taking page on which students will record what they learn.
Notebooking pages: Marie Curie, Other Women of Science
Important Events: Students will draw and write important events from Marie Curie's life.
Timeline: Students will research (using the internet or books about Marie Curie) important facts about Marie Curie. They will record the date of each event on the cards provided, and then put those cards in order.
Crossword puzzle
Venn Diagram: Compare Marie Curie to another famous scientist or another famous woman.
Word search
Coloring page
The Marie Curie unit study is only available to Embark on the Journey subscribers. To download your printable, click the image below and follow the instructions.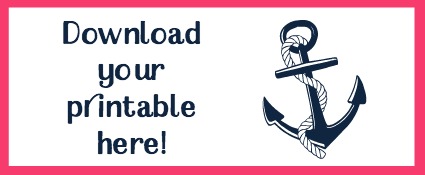 Related Posts