Emma informed me this morning that of all the planners she's tried over the past year, mine is her favorite! Of course, she earned some brownie points with that statement!
It was completely unprovoked, though. She was asking when I'd get the May planner finished because she was ready to start recording our May plans. And, we have a LOT of them. We've got a busy month ahead of us, and she's ready to get a start on her planner pages.
So, here I am with a brand new personal planner for teens – just in the nick of time! You can help your teens reach their goals with the various pages in this month's planner.
NOTE: I will be releasing a neutral planner next week. I know it'll be after the first of the month, but I have had several people request something their boys could use. I wanted to get it done before May 1, but life happened and I got behind. However, I wanted to mention it so you boy-moms could keep an eye out. Actually, it's perfect for girls, too. It'll be more gender-neutral.
Personal Planner for Teens: May Edition
This month's design was inspired by Emma's bedroom redo. She's really into the whole tribal look – teepees, feathers, arrows, and animals. So, she helped me pick out the clipart featured in this pack. Enjoy!
What's Inside?
The May teen planner follows the same format as the previous months. Inside you'll find:
The calendar page is designed for teens to record upcoming events, birthdays, and other fun activities that are coming up this month.
The weekly agenda can be used to record appointments and project deadlines. Print out one copy to laminate and use all month long. Or, print one out for each week.
The 'this month' page is perfect for teens to record what they're reading, what they're watching, and where they're going this month.
The goal tracker is designed to help teens break big goals into manageable chunks. There's space for them to track three goals for the month. At the end of the month, they can reflect on what worked and what didn't work before setting goals for the following month.
On the monthly tracker, teens will log their counter hours, exercise, books they've read, and things they're thankful for.
This month's bucket list is perfect for the beginning of spring!
And, we have another lined to-do list for task-oriented teens like mine.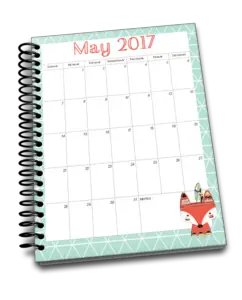 The journaling pages in the May personal planner for teens contain the following:
Currently: where teens can record their thoughts "in the moment"
What I love about life…: This page is designed to help your teen focus on the positive.
Things I want to try…: Does your teen have a list of things they have always wanted to do but never get around to doing… record them here. Maybe they'll be inspired to tackle a few of them.
Feel Good Songs…: Emma had a long list of them! I bet your kids do, too.
Doodles and Random Thoughts: For those thoughts that don't "fit" anywhere else…
Books to help teens plan:
Helpful planning tools for teens:
Get your Personal Planner for Teens: May Edition.
Click the button below to download your May planner. It is free through May 7. Be sure to get yours today before the price goes up.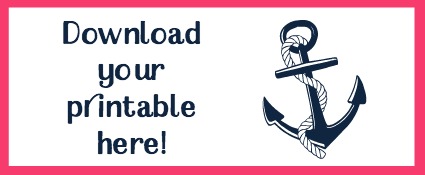 More posts for teens…