Don't miss this amazing list of the best kids movies based on books. Kids in grades K-5 will enjoy! These movies are perfect for kids ages 4-14!
We use movies in a variety of ways within our homeschool. Sometimes, we use them to break up our week by watching a movie after we finish reading a book. Other times, we use save them up and watch them on sick days.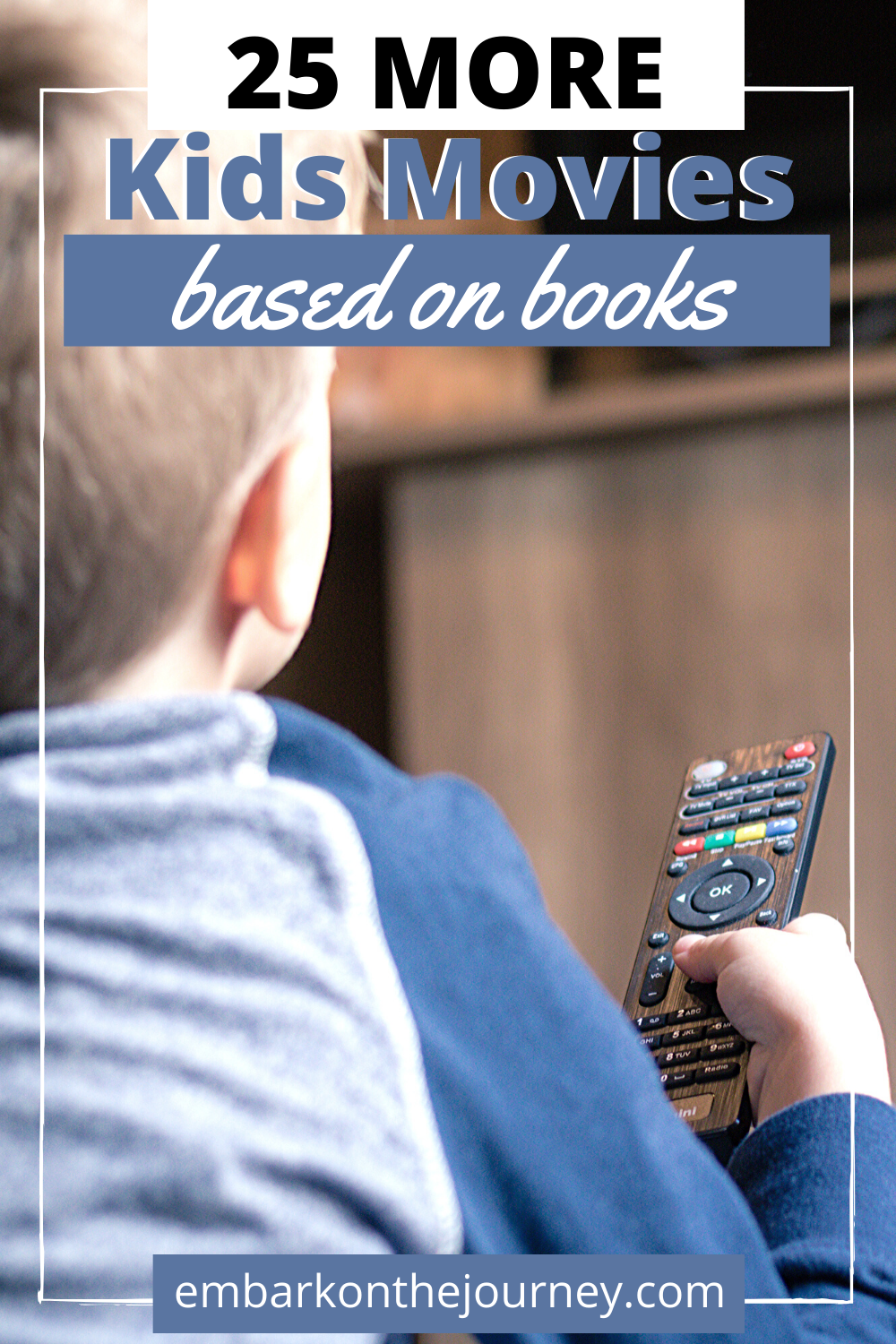 If you are looking for more movies for kids, be sure to check out my first list of 25 Kids Movies Based on Books. 
Kids Movies Based on Books
No matter when you choose to enjoy these movies, I hope you will read the book, as well. We think they're always better than the movie, and we don't want you to miss out.
Horton Hears a Who | Book and Cartoon and Movie : In the colorful Jungle of Nool, Horton discovers something that at first seems impossible: a tiny speck of dust contains an entire miniature world–Who-ville–complete with houses and grocery stores and even a mayor! But when no one will stand up for the Whos of Who-ville, Horton uses his elephant-sized heart to save the day.
Alice in Wonderland | Book and Movie and Cartoon : Alice is no more than a dream, a fairy tale about the trials and tribulations of growing up—or down, or all turned round—as seen through the expert eyes of a child.
Beezus and Ramona | Book and Movie: Having a little sister like four-year-old Ramona isn't always easy for Beezus Quimby. With a wild imagination, disregard for order, and an appetite for chaos, Ramona makes it hard for Beezus to be the responsible older sister she knows she ought to be…especially when Ramona threatens to ruin Beezus's birthday party. Will Beezus find the patience to handle her little sister before Ramona turns her big day into a complete disaster? 
Anne of Green Gables | Book and Movie : The book recounts Anne's adventures in making a home: the country school where she quickly excels in her studies; her friendship with Diana Barry (her best or "bosom friend" as Anne fondly calls her); her budding literary ambitions; and her rivalry with classmate Gilbert Blythe, who teases her about her red hair.
Coraline | Book and Movie : When Coraline steps through a door to find another house strangely similar to her own (only better), things seem marvelous. But there's another mother there, and another father, and they want her to stay and be their little girl. They want to change her and never let her go. Coraline will have to fight with all her wit and courage if she is to save herself and return to her ordinary life.
The Indian in the Cupboard | Book and Movie : It's Omri's birthday, but all he gets from his best friend, Patrick, is a little plastic Indian toy. Trying to hide his disappointment, Omri puts the Indian in a metal cupboard and locks the door with a mysterious skeleton key that once belonged to his great-grandmother. Little does Omri know that by turning the key, he will transform his ordinary plastic Indian into a real live man from an altogether different time and place!
Matilda | Book and Movie : Matilda is a sweet, exceptional young girl, but her parents think she's just a nuisance. She expects school to be different but there she has to face Miss Trunchbull, a kid-hating terror of a headmistress. When Matilda is attacked by the Trunchbull she suddenly discovers she has a remarkable power with which to fight back.
Heidi | Book and Movie : When Heidi's Aunt Dete brings the orphaned girl to live with her grandfather, no one can imagine the bitter, solitary old man caring for a child. But, to everyone's surprise, the two grow to love each other—and Heidi blossoms in her new home. 
Holes | Book and Movie : Stanley Yelnats is under a curse. A curse that began with his no-good-dirty-rotten-pig-stealing-great-great-grandfather and has since followed generations of Yelnatses. Now Stanley has been unjustly sent to a boys' detention center, Camp Green Lake, where the boys build character by spending all day, every day digging holes exactly five feet wide and five feet deep. There is no lake at Camp Green Lake. But there are an awful lot of holes.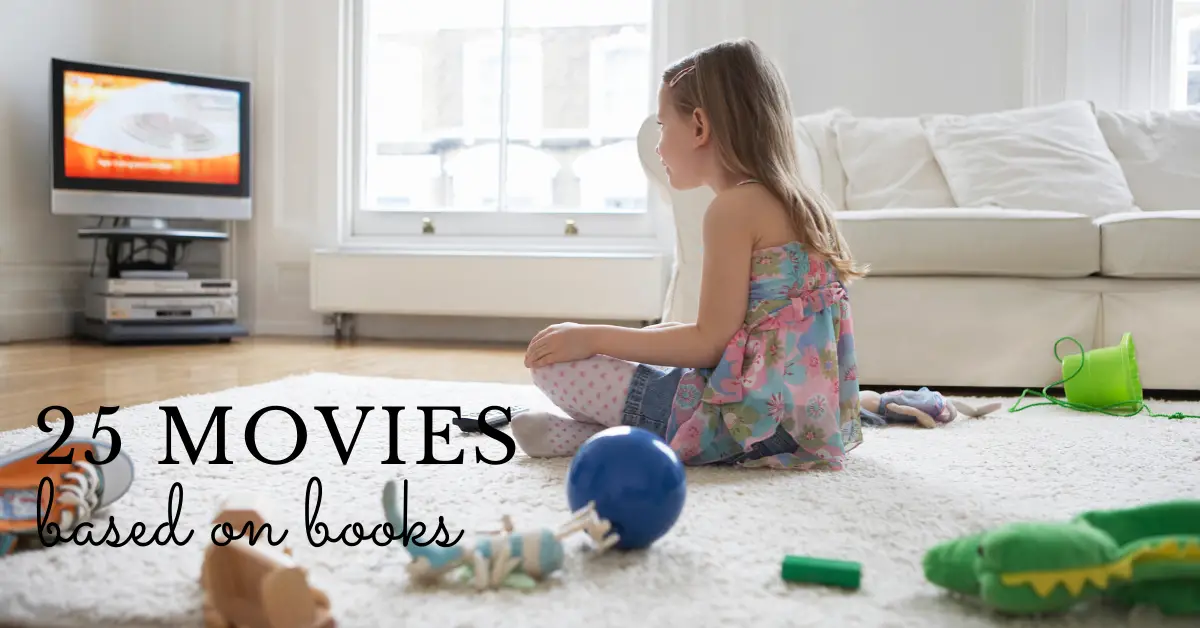 James and the Giant Peach | Book and Movie : After James Henry Trotter's parents are tragically eaten by a rhinoceros, he goes to live with his two horrible aunts, Spiker and Sponge. Life there is no fun, until James accidentally drops some magic crystals by the old peach tree and strange things start to happen.
The Best Christmas Pageant Ever | Book and Movie : Ralph, Imogene, Leroy, Claude, Ollie, and Gladys Herdman are an awful bunch. They set fire to Fred Shoemaker's toolshed, blackmailed Wanda Pierce to get her charm bracelet, and smacked Alice Wendelken across the head. And that's just the start! 
The Wind in the Willows | Book and Movie : With the arrival of spring and fine weather outside, the good-natured Mole loses patience with spring cleaning. He flees his underground home, emerging to take in the air and ends up at the river, which he has never seen before. Here he meets new friends like the Water Rat and Mr Toad. Toad is rich, but conceited. His motorcar obsession drives him into big trouble …
Black Beauty | Book and Movie : A majestic horse endures mistreatment and neglect before being reunited with his friends.
Mary Poppins | Book and Movie : Life was never the same again for the Banks family after the astonishing Mary Poppins blew in with the east wind. 
Peter Pan | Book and Movie : A mischievous boy who can fly and never grows up, Peter Pan spends his never-ending childhood adventuring on the small island of Neverland as the leader of his gang, the Lost Boys, interacting with mermaids, Native Americans, fairies, pirates, and occasionally ordinary children from the world outside of Neverland. 
The Tale of Despereaux | Book and Movie : Welcome to the story of Despereaux Tilling, a mouse who is in love with music, stories, and a princess named Pea. It is also the story of a rat called Roscuro, who lives in the darkness and covets a world filled with light. And it is the story of Miggery Sow, a slow-witted serving girl who harbors a simple, impossible wish.
Pollyanna | Book and Movie : Chatty, idealistic Pollyanna can always find something to be glad about. Even when the newly orphaned girl has to live with her cold, unloving Aunt Polly, she remains full of hope and joy. But then a horrible accident leaves her crippled—and it may finally be too much for Pollyanna to bear. Will all the people whose lives she's brightened be able to make her happy again?
Willy Wonka and the Chocolate Factory | Book and Movie (New) and Movie (Classic) : Willy Wonka's famous chocolate factory is opening at last! But only five lucky children will be allowed inside.
The Wizard of Oz | Book and Movie : The story chronicles the adventures of a young girl named Dorothy Gale in the Land of Oz, after being swept away from her Kansas farm home in a cyclone. 
101 Dalmatians | Book and Movie : When the Dearly's Dalmatians have their first litter of puppies (fifteen in all) everyone is delighted. But their joy is shattered when the pups are kidnapped! The humans don't have a clue as to who the culprit is, but the smartest dogs in London are on the case, and on the trail of fur-loving Cruella de Vil, who will stop at nothing to have a Dalmatian fur coat!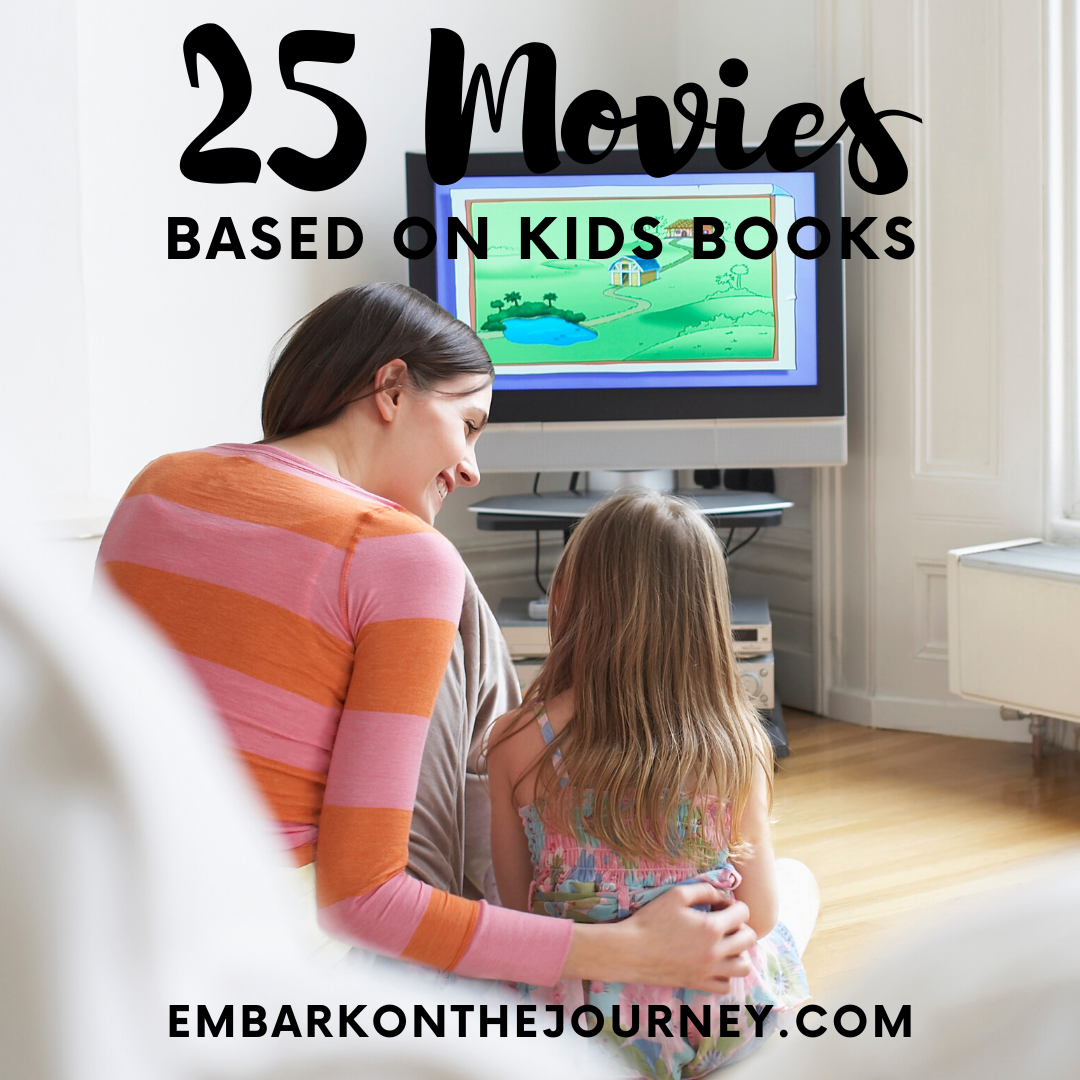 The Bridge to Terabithia | Book and Movie : Jess Aarons has been practicing all summer so he can be the fastest runner in the fifth grade. And he almost is, until the new girl in school, Leslie Burke, outpaces him. The two become fast friends and spend most days in the woods behind Leslie's house, where they invent an enchanted land called Terabithia.
Harry Potter | Books and Movies : Now for the first time ever, J.K. Rowling's seven bestselling Harry Potter books are available in a stunning paperback boxed set! The Harry Potter series has been hailed as "one for the ages".
Treasure Island | Book and Movie : Enticed by the promise of untold wealth, Jim goes to sea as a cabin boy. The Hispaniola and its crew, under the leadership of Long John Silver, sail the Spanish Main seeking hidden riches. But the voyage is far from tranquil, and before the ship drops anchor, a mutiny plot is discovered.
Looking for even more book-based movies? Check out these 40+ Netflix Movies Based on Books.
Which of these gets your vote for best kids movie based on a book
Related Posts