January is coming quick! Are you ready?
If not, I can help you get started! 
Last month, I released the first installment of a year-long series of writing prompts. It's not too late to grab the December writing prompt pack. There are holiday, winter, and general themed writing pages for elementary (K-4) writers.
If you would like to get a jumpstart on your January homeschool lesson plans before Christmas, start with these January Writing Prompts.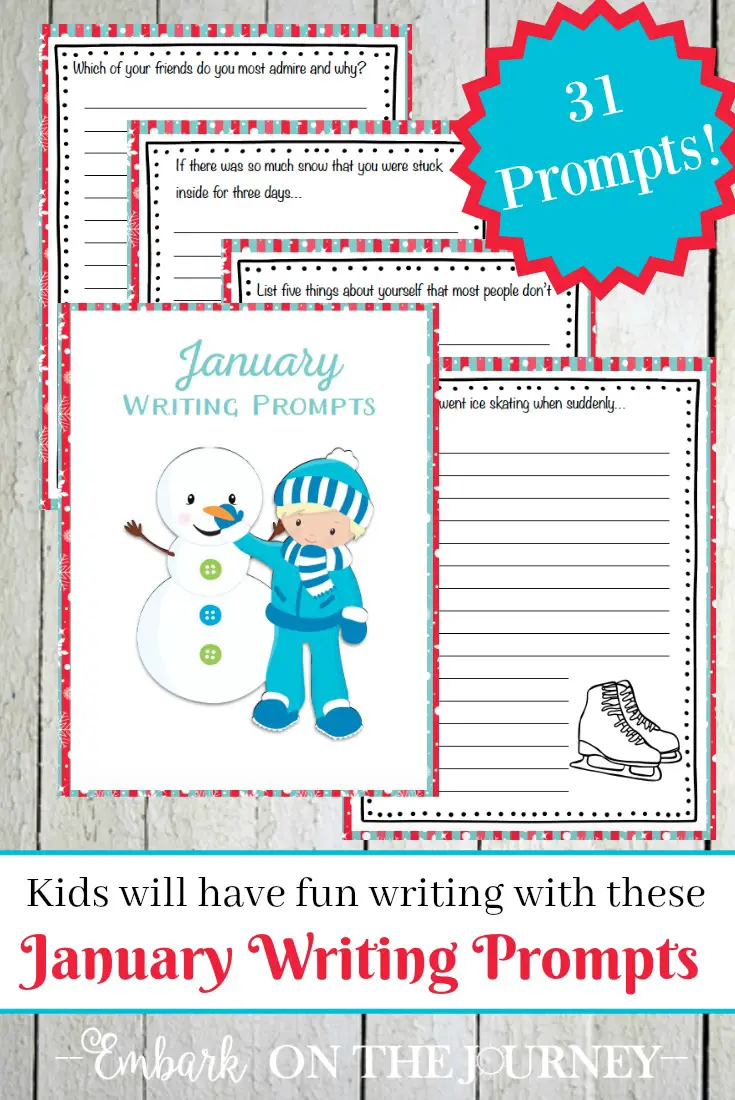 Get your January Writing Prompts.
Throughout the month of January, kids will have the opportunity to write about their favorite winter activities, their goals for the new year, the qualities of good friendships, and much more. There are a total of 31 writing prompts in this printable pack – one prompt for each day of the month. There is also a blank page for those who need more room to write.
Get your writing prompts! 
Writing Tips
Here are a few things you can do to make writing more fun for your reluctant writers:
Let your writers use colorful pens when they write. Our favorites are erasable gel pens!
Print out these writing prompt pages, and bind them into a writing notebook. Then, let your child choose the order in which they'll complete their writing prompts each day.
Don't worry about editing and proofreading. Let them write. At the end of the month, have them pick a favorite piece or two to polish and publish.
Don't forget…
Over the course of the upcoming year, I will be releasing a brand new set of writing prompts every month. By the time they've all been released, you will have 365 elementary writing prompts to use in your homeschool!
Related Posts