Are you traveling this summer? Be sure to print out these road trip printables for kids. There are four games kids of all ages can enjoy!
Most of these kids travel games can be played individually, but others need a group. That means they're perfect for families of all sizes.
I suggest you print and laminate the pages. Have kids complete the games with dry erase markers. Then, wipe them clean for your next road trip!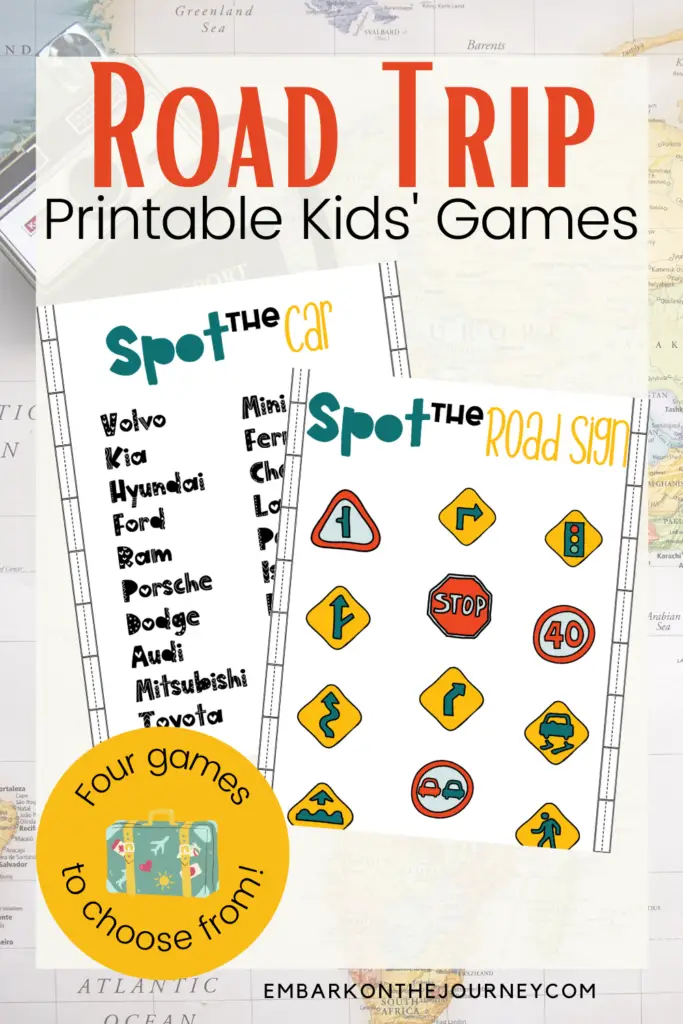 Kids of all ages will enjoy these fun road trip games! You'll love a few minutes of peace and quiet while the kids are occupied.
Road Trip Printables for Kids
Are you looking for a fun way to entertain your kids on your next family vacation? If you're traveling by car or bus, you can print these travel games for your kids to play with you and/or with each other.
Preparing the activities
To use these games, you can just print and go! They're ready for use just as they are. However, you can make them reusable by laminating them and having kids complete them with dry erase markers.
You could also bind them into a folder to make it easy to keep the games together.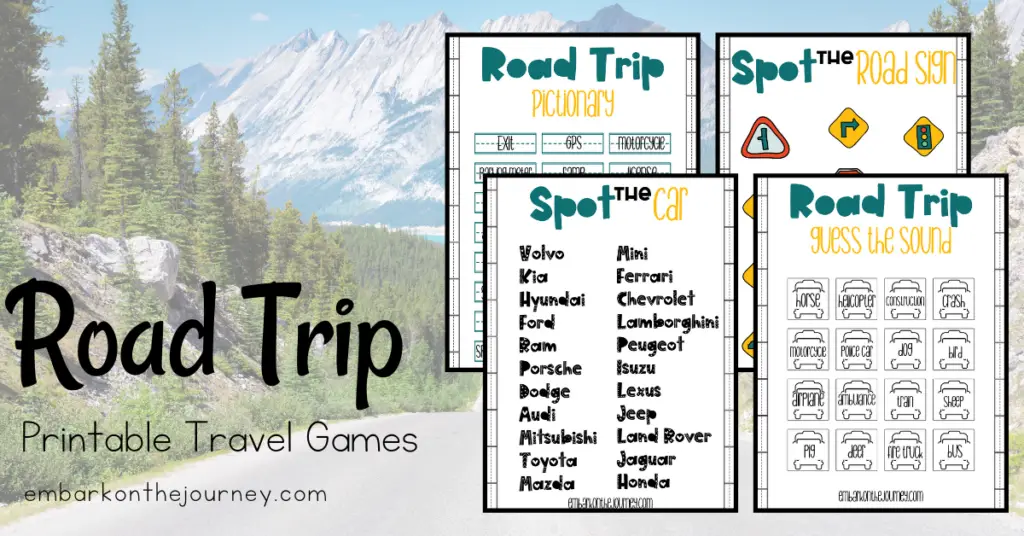 road trip books
Before heading out for your road trip, fill a basket with a great collection of road trip books for kids. Check out some of our favorite road trip books for kids of all ages.
Really Fun Travel Activity Book – Whether you have some downtime on holiday or need a boredom-beater for the car these carefully selected fun colouring images, mazes, jokes, riddles, quizzes & puzzles are perfect to keep kids entertained for hours.
Kids' Road Atlas – The Kids' Road Atlas features simplified yet real road maps of all 50 states, plus Washington, D.C. Extras include state-related games plus state birds, flowers, trees and capitals. Answers for all games and puzzles are in the back of the book with an index.
Road Trip Activities Book and Travel Journal for Kids – Don't go on a road trip without this Road Trip Activity Book and Travel Journal for Kids! It is perfect for kids ages 5 to 10 years old and will provide hours of back seat fun while you are on the road.
road trip printables for kids
As you begin packing and preparing for your trip, print out these road trip printables, and bind them in a folder for your kids. There are four different activities included in this pack, and your kids will love them all!
• Spot the Road Sign – On this page, there are twelve road signs for your kids to look out for as you drive to and from your vacation destination. If you've laminated the page, kids can wipe the page clean and use it over and over again.
• Spot the Car – Older kids can search for 22 different makes of cars. How many can they find on your next trip?
• Road Trip Pictionary – There are two ways to use this page. First, you can cut out the word cards and put them in a baggie. Have kids pick one and then try to draw it for their siblings to guess. Or, you can have each child silently choose a word to draw. Once it's been guessed, they can mark it off the list.
• Guess the Sounds – Use this the same way you do the pictionary page. Either cut apart the cards, or have your child secretly choose one for their siblings to guess.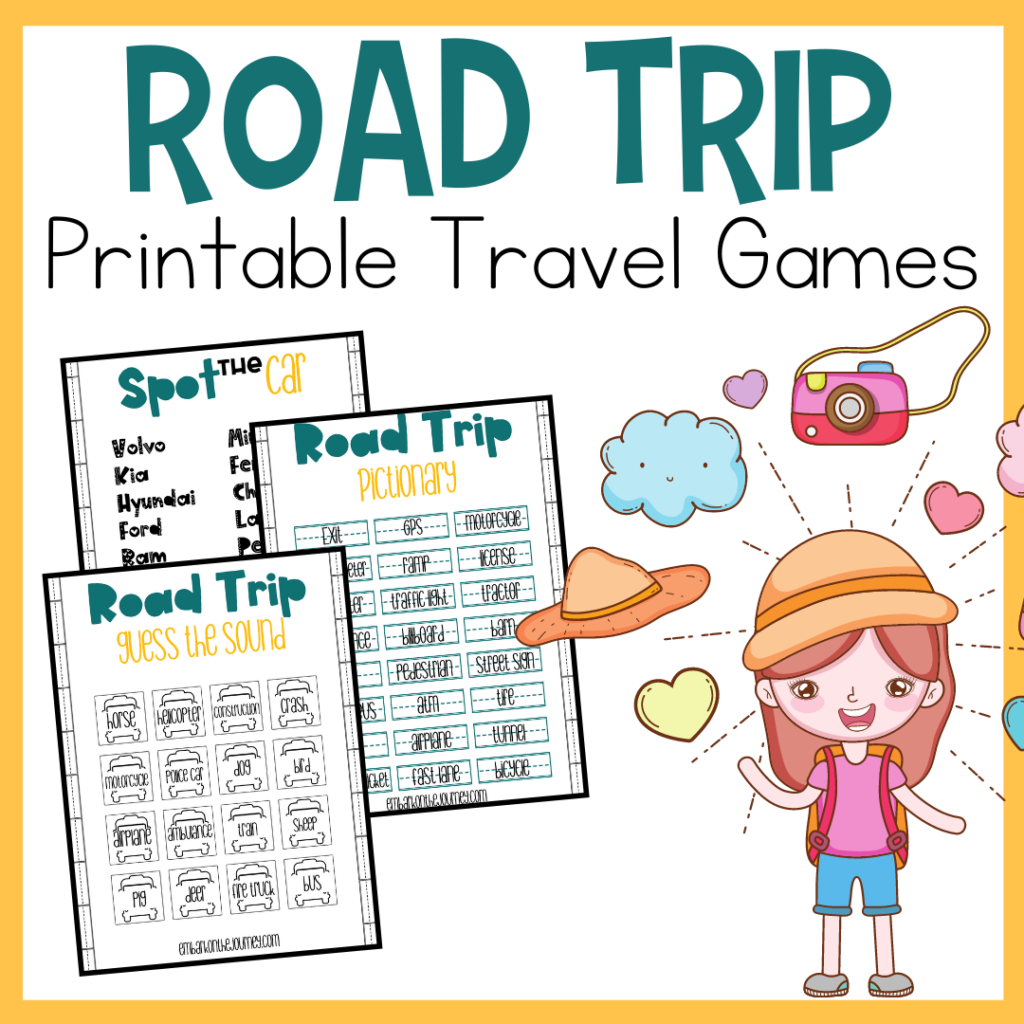 more road trip activities
Before you head out on your next vacation or road trip, grab one of these fun travel journals for kids. They'll record their favorite memories and mementos in them. 
As you begin planning your summer vacation, be sure to print out one or more of these kids travel journal ideas. Kids of all ages will love recording their travel adventures! 
Kids will love recording their thoughts and memories in this fun kids travel journal! It'll make a great keepsake for years to come.
If you're planning a summer road trip, you have to check out these sanity-saving tips. Whether you're traveling two hours or twelve, these tips will help you get from point A to point B without pulling your hair out!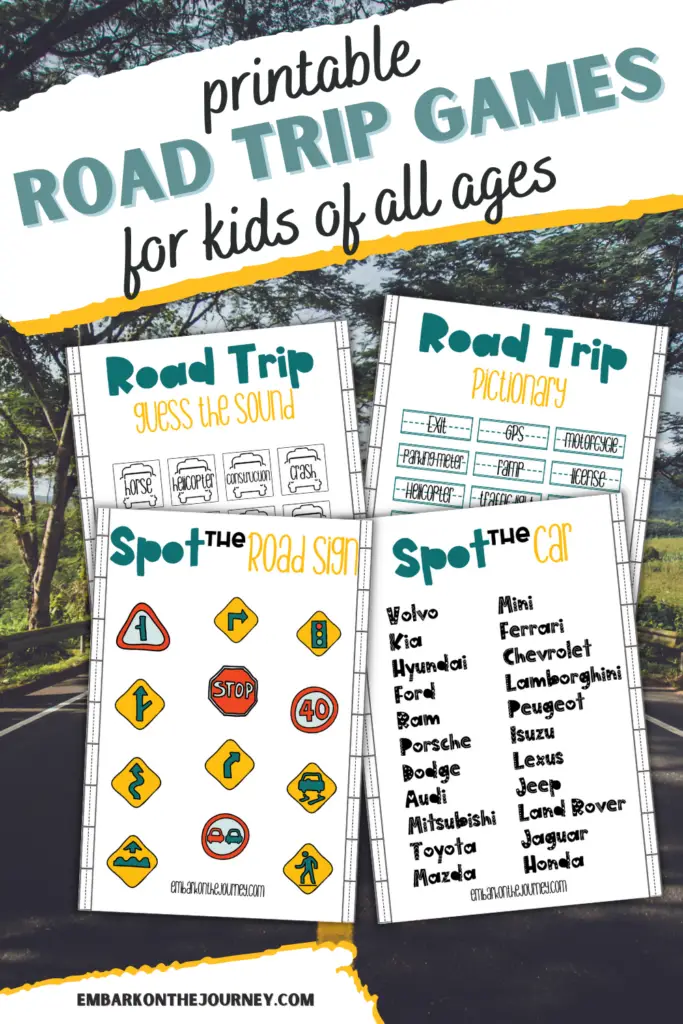 Get Your Printables
This printable is only available in my shop. Click the button below to purchase your copy today.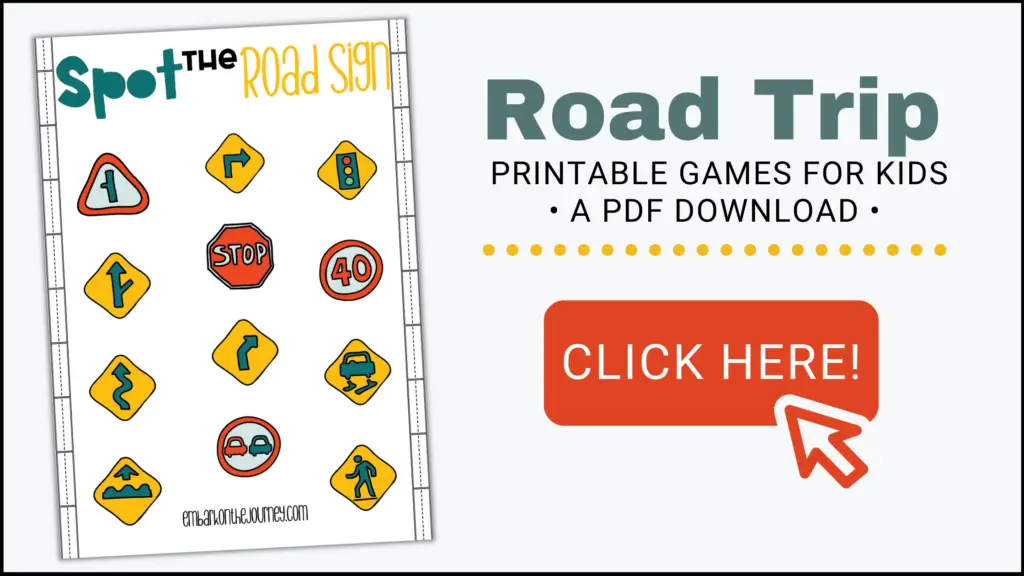 Related Posts
Related Posts