Whether you're gearing up for a vacation or you're studying airplanes with your kids, these airplane movies are a must-see!
As you begin planning your aviation activities for kids, be sure to include an exciting movie or two to your lesson plans.
Among the videos below, you'll find documentaries for older children as well as animated movies for younger ones.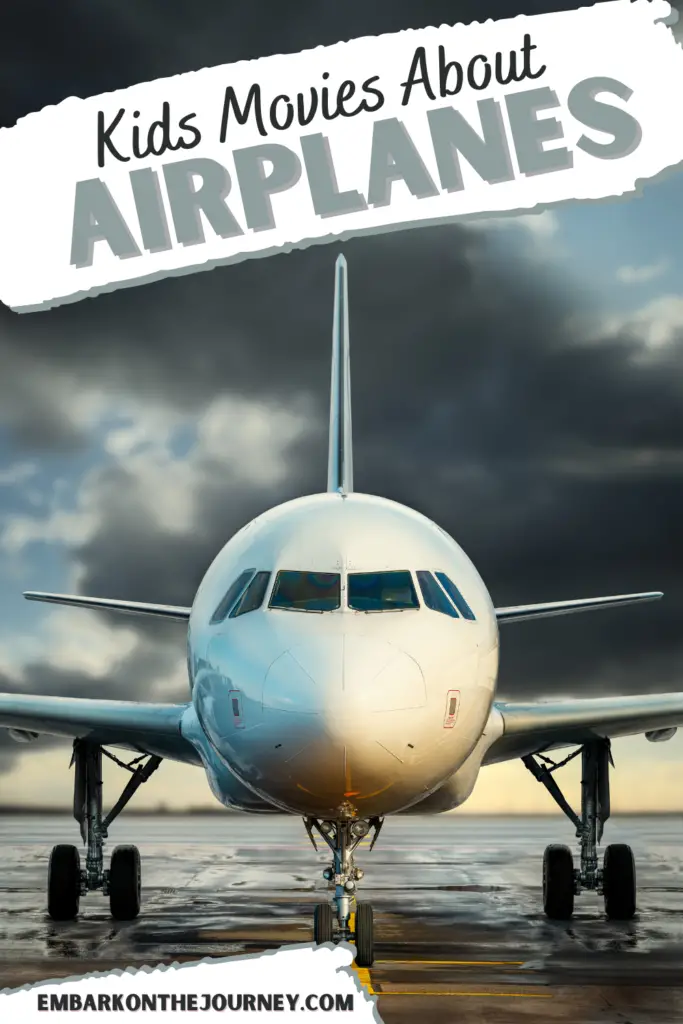 Airplane Movies
Below, I've featured just a handful of kid-friendly movies that will help your kids learn more about airplanes.
You should be able to find them at your local library or bookstore. If you can't find them locally, you can click each image cover to purchase them on Amazon.
Shrunk inside Tim's model airplane, the class goes on a high-flying field trip to find out how things fly. 
Using planes, trains, cars, boats and their imaginations, Barney engineers fun with songs and stories about exciting places. He shares important safety tips with kids — such as buckling seat belts, and more. Join Barney for some Tee-riffic transportation exploration!
In 'Planes' crop dusting plane Dusty hopes to become a competitor in high-flying races but is afraid of heights. With the help of US Navy veteran Skipper, Dusty trains for the upcoming around-the-world competition and learns to overcome his fear.
In 'Planes: Fire and Rescue', when world-famous air racer Dusty gets told his engine is damaged and that he may never race again, he refuses to let go and launches head first into the world of aerial firefighting.
When commander Gumdrop sends the Plane Scout crew on the greatest adventure of their lives, it's up to Gumdrop and Vroomer to learn everything they can and then some about planes and other amazing flying machines! With the help of their trusty sidekick, Scuzzy Bot, the two little Plane Scouts are ready to become Planes with Brains!
Hold on tight because Backpack Jack has lots of other friends with highflying adventures. Get ready to twist, roll and dive in aerobatic planes and fly to supersonic heights with the Navy s Blue Angel stunt pilots. You ll learn lots of cool things as you meet real pilots like Captain Mike who will give you an inside look at the cockpit of his plane and explain the controls. 
Learn the plane truth about the history of aviation in this thrilling collection of five top Discovery programs. From the earliest fixed-wing aircraft to the radical prototypes of the future, we'll soar straight to the heart of the fascinating world of flight. So get your head in the clouds, and let your imagination take wing!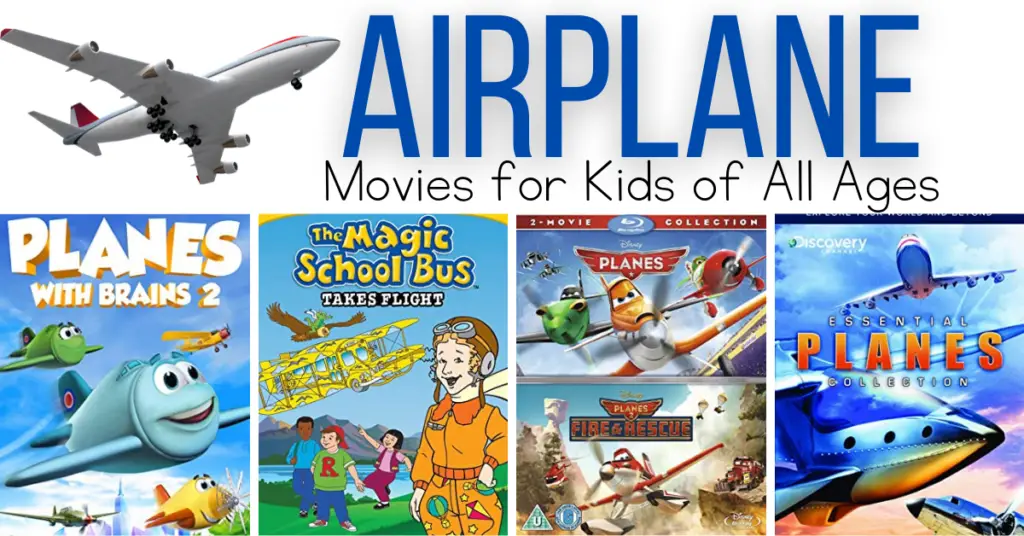 Get inside the combat aircraft that survived the most dangerous missions and see why they were the greatest and most influential weapons in our military history. Paul Max Moga returns as our expert host to help us examine and highlight the stories behind the most strategic and innovative planes. Watch as he analyses the remarkable technical features and examines the groundbreaking tactics of advanced aerial combat.
Take to the skies as Discovery soars to the limits of mankind's imagination and ingenuity in this comprehensive look at the majesty of flight.
When Frog and the Bug Band head to the beach to have some fun, Frog loses the letters PL from his plane and must search through the jungle to find them.
Jay Jay the Jet Plane follows the exciting adventures of a perky and curious six-year-old jet plane. Jay Jay and all of his airplane friends live at Tarrytown Airport, a place where imagination takes flight.
Desert Sky Air Force Base is instructed to carry out an urgent mission. At the same time, a new fighter plane, Petey arrives by forced landing. In order to rescue Petey's best friend Drake who is lost in the desert, Larry the best fighter plane of the Base, is ordered to perform the task. As a result, a competition is held between Petey and Larry. Petey is determined to carry out the most important task by himself in order to rescue his best friend.
Jumbo Jets In Action is a fantastic collection of airplanes at work and in action! It's close to 2 hours of aviation action, facts, and trivia! If you love to watch BIG JETS taking off and landing at the airport then we guarantee you are going to love this DVD!
TEACHING RESOURCES
You can add a fun Amelia Earhart costume to your dress-up area so kid can act out their favorite Amelia Earhart story. 
An Amelia Earhart peg doll would make a great addition to your small worlds or your aviation pretend play area.