Monster books are fun for little kids. There's just something about those brightly colored, big eyed creatures in a story book that make kids giggle. They can also be used as useful tools for helping kids overcome their fears. Halloween is a great time to grab a few books about monsters to share with your favorite kiddos. When you're done reading, choose an activity or two to complete with your favorite little one.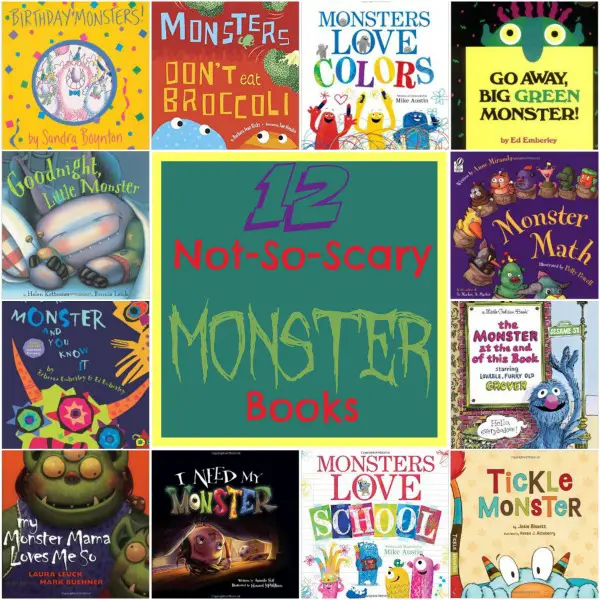 My Monster Mama Loves Me So by Laura Leuck
I Need My Monster by Amanda Noll
Go Away, Big Green Monster by Ed Emberly
Monsters Love School by Mike Austin
Tickle Monster by Josie Bissett
The Monster at the End of This Book by Jon Stone
Goodnight, Little Monster by Helen Ketteman
Birthday Monsters by Sandra Boynton
Monsters Don't Eat Broccoli by Barbara Jean Hicks
If You're a Monster and You Know It by Ed Emberly
Monsters Love Colors by Mike Austin
Monster Math by Anna Miranda
Once you've read your favorite book or two or three, choose one or more of the activities below to continue the not-so-scary monster fun. 
For more not-so-scary monster ideas, check out my Not-So-Scary Monster board on Pinterest. 
Follow Embark on the Journey's board Not-So-Scary Monsters on Pinterest.