Is it because spring has sprung? Or, is it because our schedule is so busy that we're all running in circles? Or, is it simply due to the fact that we are counting down to our last day of everything – dance, co-op, and school for this year? 
I'm not really sure, but I am really struggling these days. I'm struggling to face each homeschool day with a smile on my face. 
I'm tired. I want to sleep in, but I can't. I need to see my oldest off to school each morning. I'm staying up too late working. 
I want to pack up the books and declare it summer break already, but I can't. Because of dance competitions and physical therapy appointments, we are a little behind at the moment.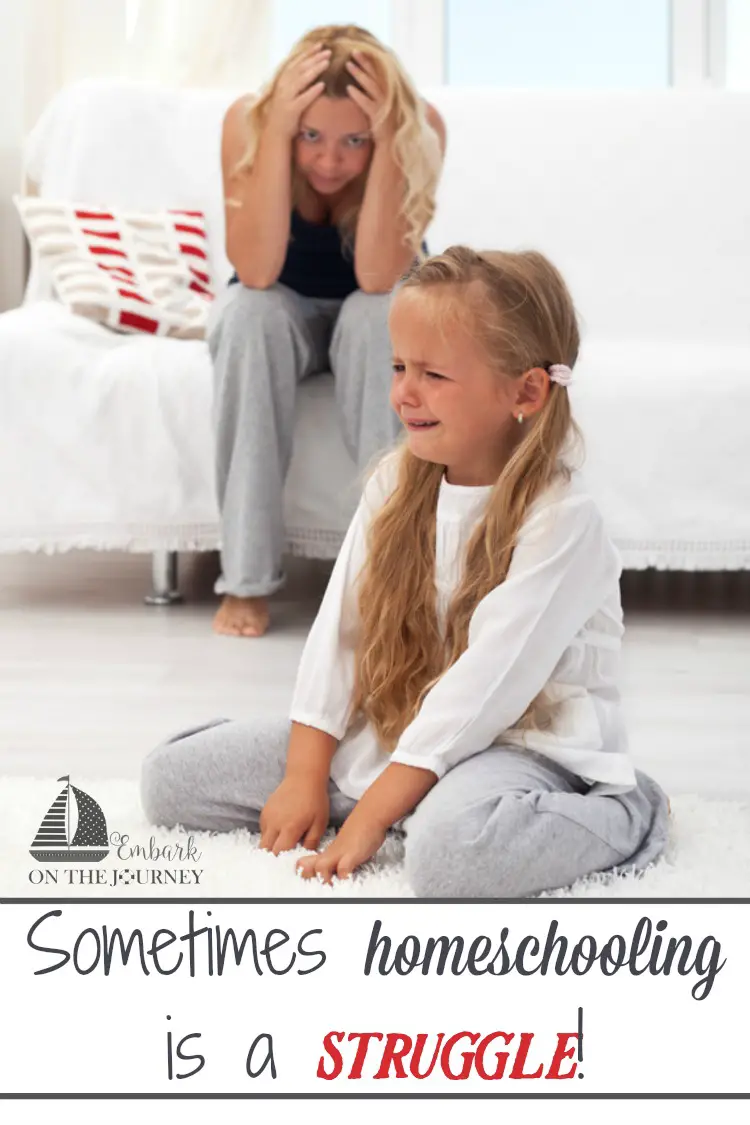 Sometimes Homeschooling is a Struggle
I just want to get it all done. I'm trying hard to balance bookwork with hands-on stuff right now. I just want to plow through the books so we can shelve them for the summer. But, I know that Emma needs a mental break every now and then to do an art project or to listen to a read-aloud. 
I have no idea what we're doing for next year. Typically, by this time of the year, I have already decided on what I'll be teaching next year. I've usually got most of my homeschool curriculum for the upcoming year ordered. Right now, I'm just trying to make it through the day's to-do list. I haven't even begun to think about next year. 
I need to give myself some grace! I need to remind myself that whether we finish our math book this year or take another field trip, I have still provided Emma with an excellent foundation this year. She has read a multitude of fantastic books. Grammar is beginning to click. She's really enjoyed our study of American History this year. Her first year of co-op was an amazing experience. 
I can't quit now! The end of the year is in sight. Now's not the time to throw in the towel!
What are you struggling with in your homeschool right now? How do you find the motivation to push on?