Some kids have an easier time than others learning to express their emotions in appropriate ways. Often, though, young children have a hard time dealing with big emotions.
Picture books are a great way to facilitate conversations with young children about their emotions. There are plenty of books to choose from. Reading about emotions not only helps little ones identify their emotions, but the stories can give your children ideas on how best to deal with their emotions. They can be used as a springboard for discussions about feelings.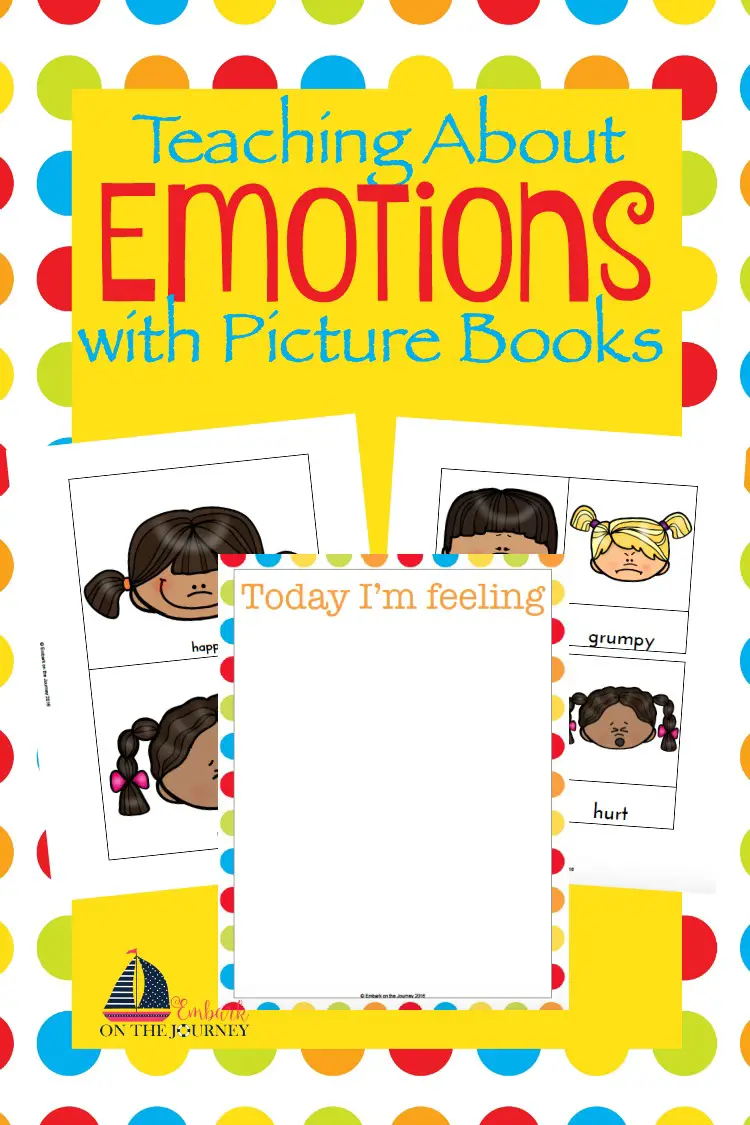 Teaching Emotions with Picture Books
Whether you're celebrating a happy mood or talking through a bad one, your little ones will learn to identify and discuss their emotions while reading about the characters in each of these books. 
Glad Monster, Sad Monster | Glad, sad, silly, mad – monsters have all kinds of different feelings! In this innovative die-cut book, featuring a snazzy foil cover, you'll try on funny masks as you walk through the wide range of moods all little monsters (and kids!) experience.

The Way I Feel | The zany characters who sniffle, soar and shriek through this book will help kids understand the concept of such emotions as joy, disappointment, boredom and anger. "The Way I Feel" will also show kids how to express their feelings with words.
When Sophie Gets Angry – Really, Really Angry… | Everybody gets angry sometimes. For children, anger can be very upsetting. Parents, teachers, and children can talk about it. People do lots of different things when they get angry. In this Caldecott-honor book, kids will see what Sophie does when she gets angry. What do you do?
Feelings | Happy, sad, shy, excited–how do you feel? Sometimes it's hard to explain you feelings. Share this book with a friend and you'll both feel terrific!
Today I Feel Silly & Other Moods That Make My Day | Silly, cranky, excited, or sad–everyone has moods that can change each day. Jamie Lee Curtis's zany and touching verse, paired with Laura Cornell's whimsical and original illustrations, helps kids explore, identify, and, even have fun with their ever-changing moods.
After you've read a book or two (or more) about emotions, use the "whole card" in the 3-part cards to talk about the emotions you read about in the books. Have your little ones act out the emotions, as well.
Later, you can cut apart the other set of cards. Read the word aloud to your child, and have them search for the picture that illustrates that emotion.
To keep the conversation going and to keep your kids aware of how they are feeling, use the emotions chart included in my free printable. I would recommend laminating the "Today I'm feeling" chart and the emotions cards. Put velcro dots on the chart and on the back of each of the larger emotion cards. Throughout the day, ask your child how they're feeling. Let them put an emotion card on the chart, and discuss what it is that is making them feel that way.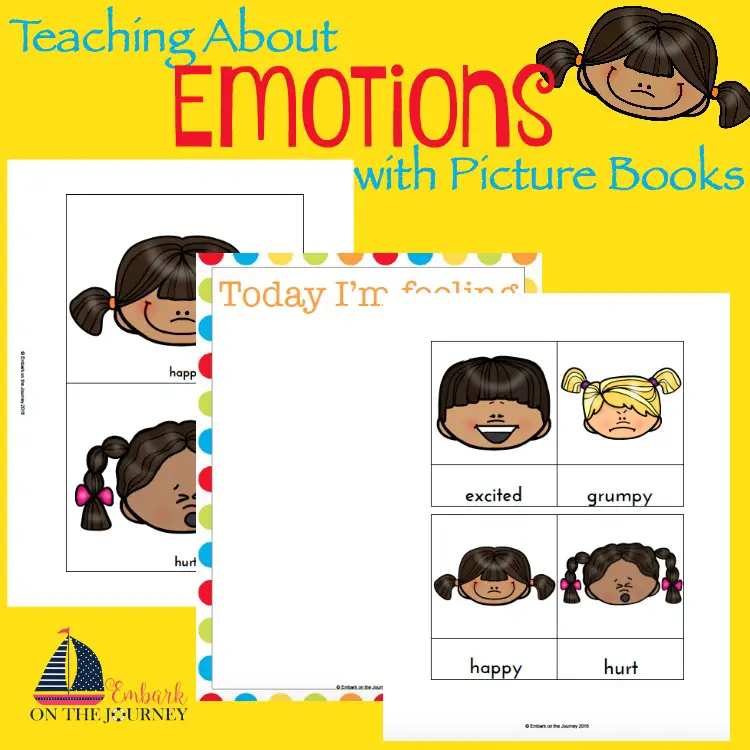 Enter your contact information below to get your freebie!
[wp_eStore_free_download_squeeze_form id=80 button_text="Download Now"]
More "Teaching with Picture Books" Posts: