So, I have a secret to share. Are you ready? I do not like Shakespeare. There! I said it. Out loud. My senior English teacher is shaking her head right now. To be honest, I don't like Shakespeare when it's written in "his" language. I get that many people find his language to be pure poetry, but I get hung up on it. And, when I sit down to read, I just want to read. I want to get lost in a story, and I can't do this with Shakespeare.
However, I don't want my kids to feel that way. So, when I discovered picture books that retell Shakespeare's stories in a more enjoyable way, I jumped on them! We have also listened to a few of his stories in audio form. It was actually through an audio that I did develop an affinity for A Midsummer Night's Dream. But, we'll get to that later.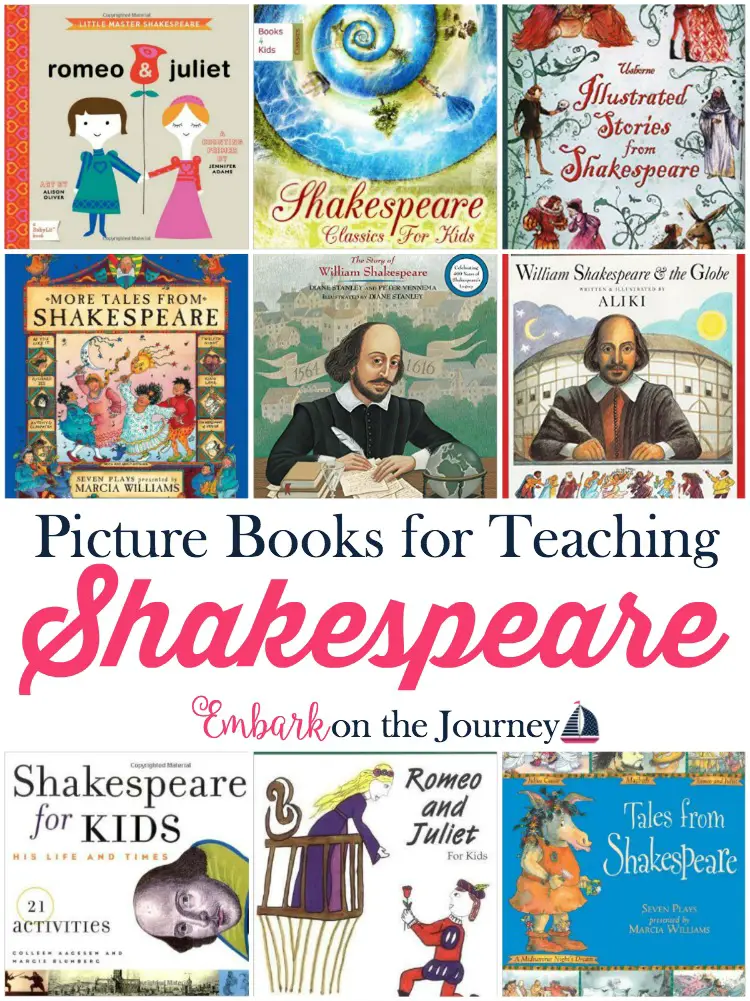 Teaching Shakespeare with Picture Books
Thanks to Jim Weiss
, I discovered A Midsummer Night's Dream
. If we had studied this play in high school instead of Hamlet, I might have a little better appreciation for Shakespeare. Anyhow, the kids and I enjoyed listening to Jim Weiss retell some fun Shakespeare. From there, we set out on a journey to explore Shakespeare in a fun way – with picture books and kids' versions of his stories.
Here are some picture books you can use to introduce your kids to Shakespeare: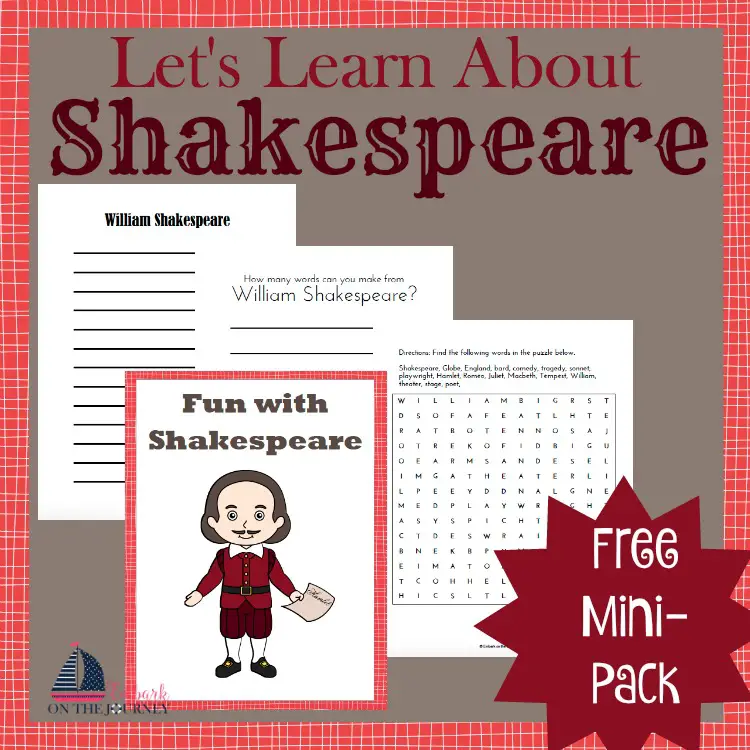 Shakespeare Activity Pack
Now that you've piqued your kids' interest in Shakespeare, let them work their way through this activity pack. Inside, you'll find a word search, biography form, characteristic page, and more.