It's time to start planning your holiday meals. We're doing Thanksgiving at home this year, because we have travel plans before and after the holiday. While it'll just be my little family around the dinner table, I still try to make it special for them. They're worth it, you know!
One thing that we always look forward to at Thanksgiving is dessert. We look forward to splurging on some pumpkin goodies even more than the turkey and cranberries. How about you? 
Speaking of Thanksgiving dessert, don't these Pumpkin Pie Cupcakes look divine!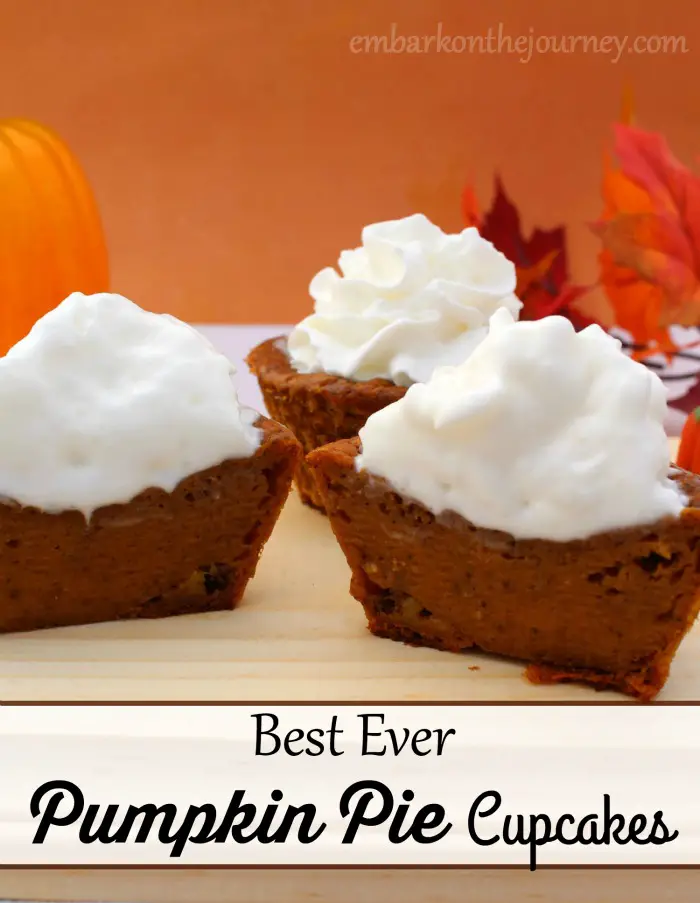 BEST EVER Pumpkin Pie Cupcake Recipe
What you'll need:
15 oz pumpkin puree
¾ cup sugar
2 eggs
1 tsp vanilla
¾ cup evaporated milk
⅔ cup flour
¼ tsp salt
¼ tsp baking soda
¼ tsp baking powder
2 tsp pumpkin spice
Whipped cream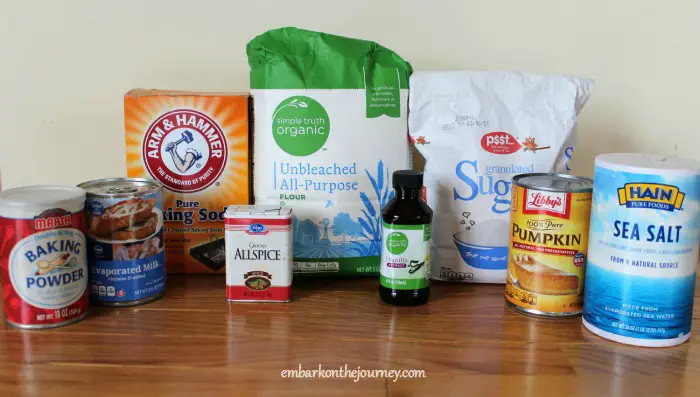 What to do: 
Preheat the oven to 350 F.
Grease 12 cup cupcake pan
.
In a bowl stir together flour, pumpkin spice, salt, baking powder and baking soda.
Mix the pumpkin puree with sugar, eggs, vanilla and evaporated milk.
Add dry ingredients in the mixture and mix until it's evenly combined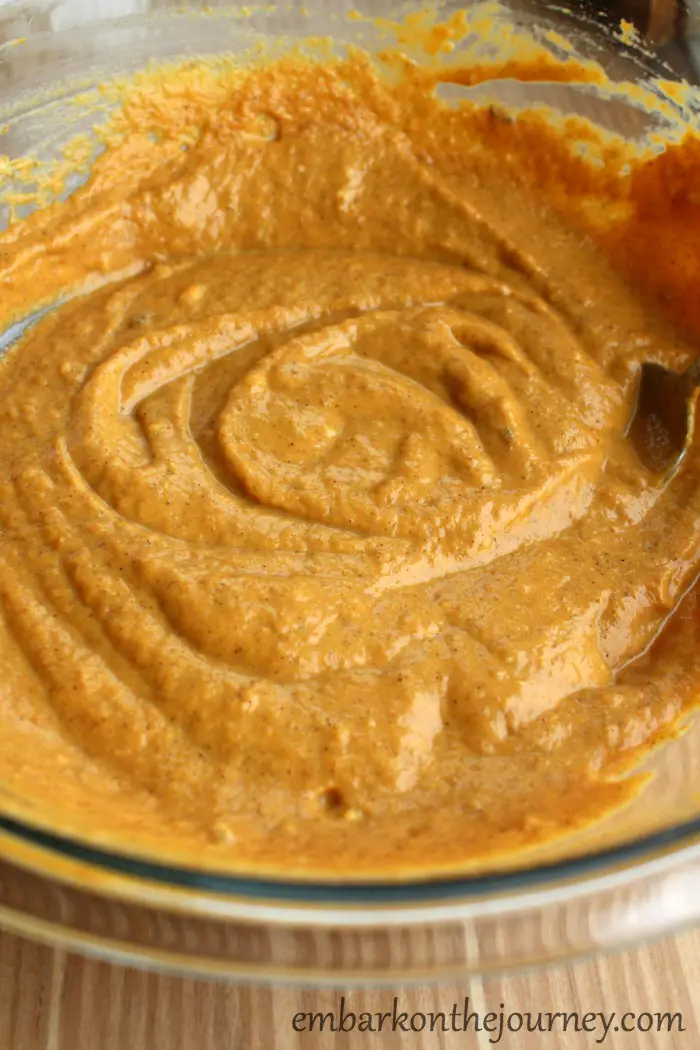 Fill the pan with ⅓ cup of the mixture in each cup. (I used these silicone baking cups
and they worked perfect!)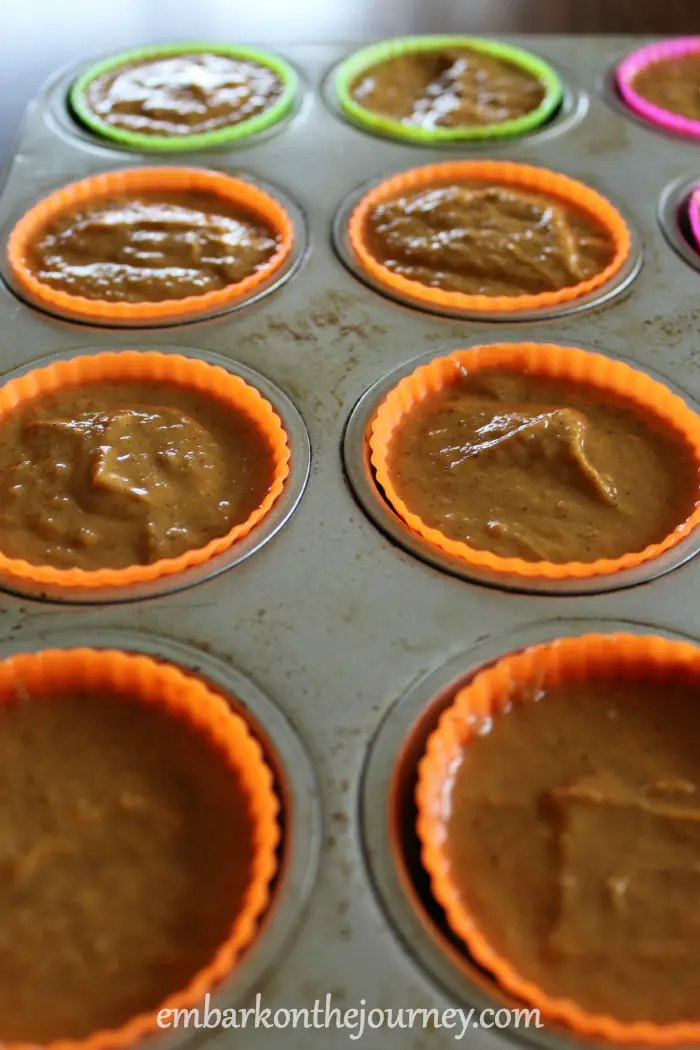 Bake for 20 minutes.
Let the cupcakes cool in the pan for 20 minutes than remove them from the pan and let them cool completely. Store them in the fridge.
Top the cupcakes with whipped cream and dusted with cinnamon or pumpkin pie spice on top before serving.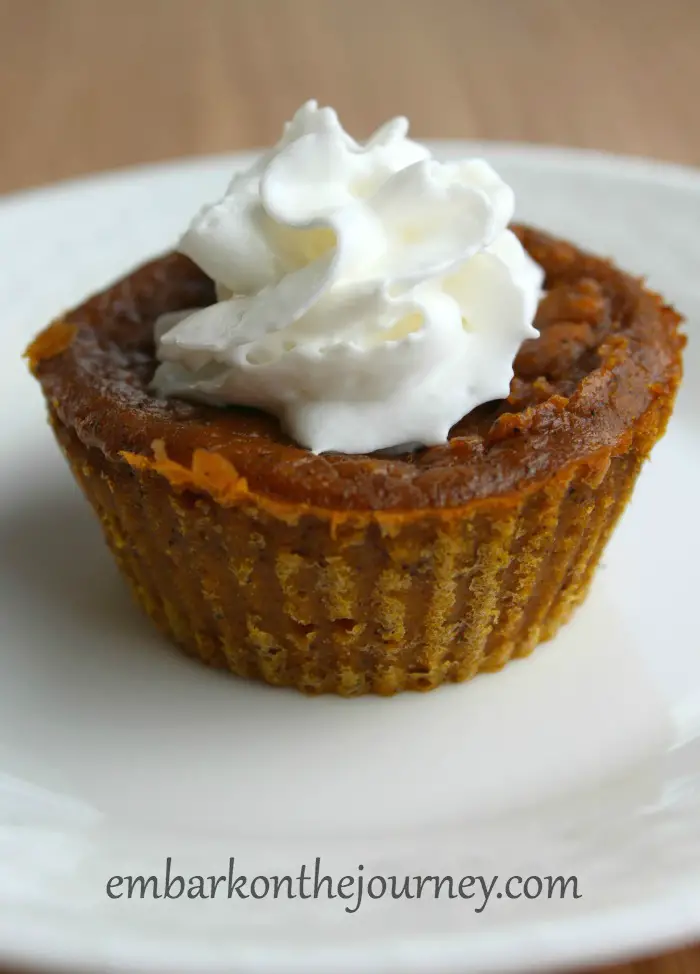 Want to serve these at your holiday gatherings? Print out the recipe below: 
[yumprint-recipe id='3′]What is your favorite holiday dessert?