These free Three Billy Goats Gruff printables will help your and your students dive deep into this popular fairy tale for kids.
Add these free printables for kids to your upcoming fairy tale, farm-themed, or animal-themed lesson plans for preschool, kindergarten, and elementary aged kids. 
These printables are perfect for both classroom and homeschool teachers to use with their students.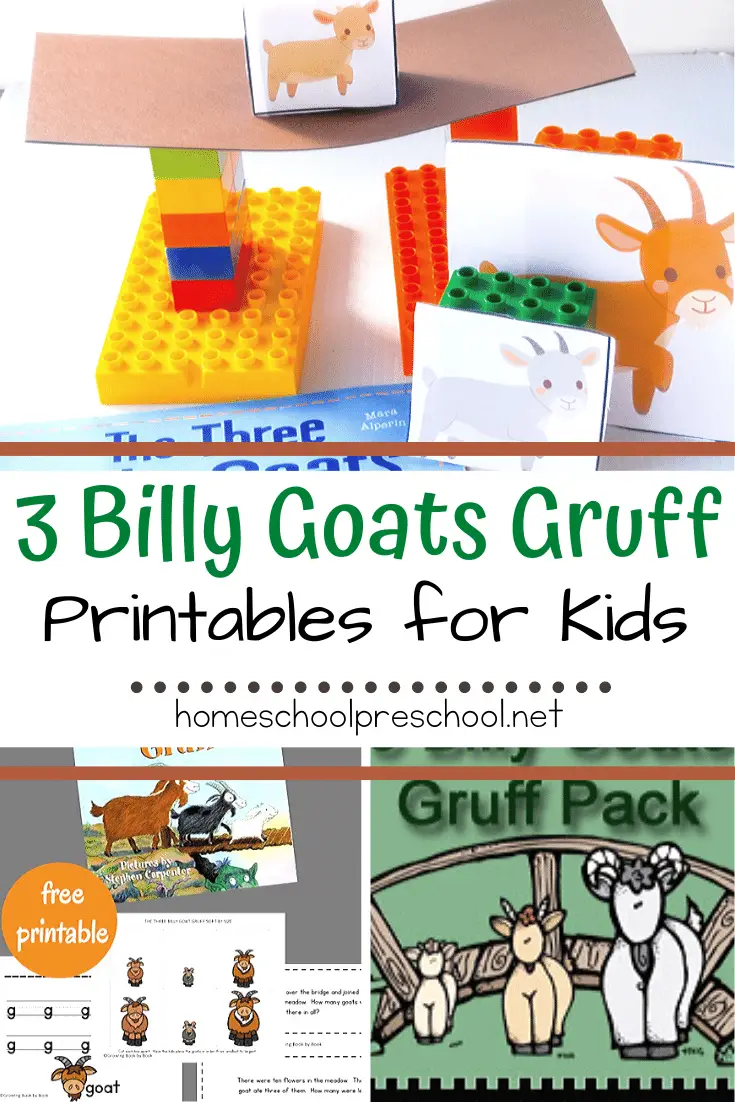 Free Three Billy Goats Gruff Printables
All of these Three Billy Goats Gruff activities will help bring the story to life. The hardest part will be choosing which one to do first. 
Free Three Billy Goats Gruff Printables
Three Billy Goats Gruff Printables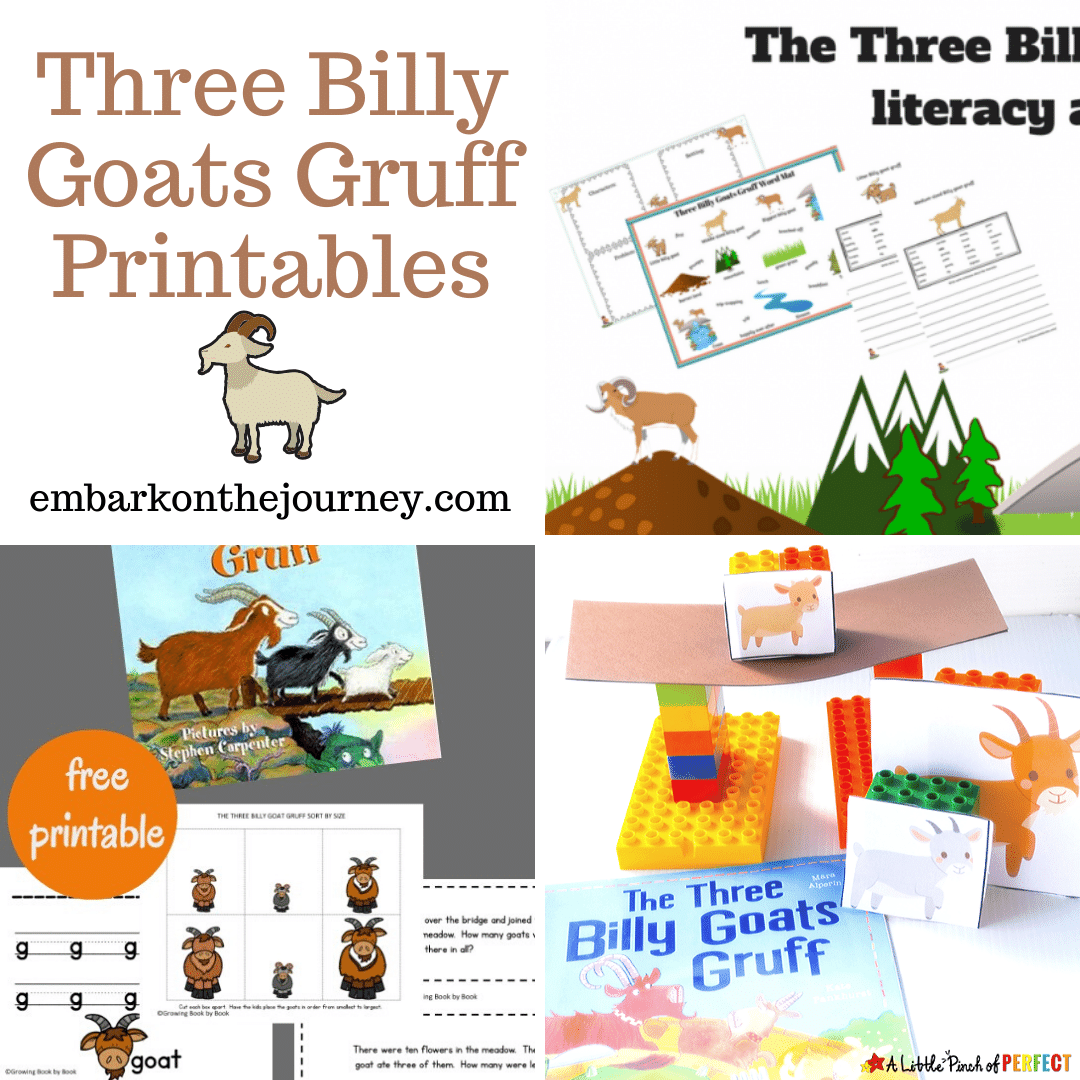 Three Billy Goats Gruff Stories
Fill your book basket with a great collection of different versions of The Three Billy Goats Gruff. Most of these books can be found at your local library or used bookstore.
If you have a hard time finding them, you can order them through my Amazon affiliate links by clicking the images below.
Three BIlly Goats Gruff - When the three billy goats Gruff are hungry, they see bountiful grass to eat across an old bridge. But the bridge is home to a terrible troll, who is peckish himself, and looking for a tasty morsel to gobble up. 
Listen, My Bridge is So Cool! - You think you know the story of "Three Billy Goats Gruff"? You're in for a surprise. The troll SAID he wanted to gobble up the billy goats, but what's the real story behind his stomps and roars? A classic fairy tale gets a trip-trapping twist as the troll tells all.
The Three Witty Goats Gruff - Three hungry goats need to cross a bridge to get to a luscious field of green grass. But a greedy old troll stands in their way and threatens to devour anything that sets foot on its path. So how can the goats safely cross the bridge? They must get clever, of course!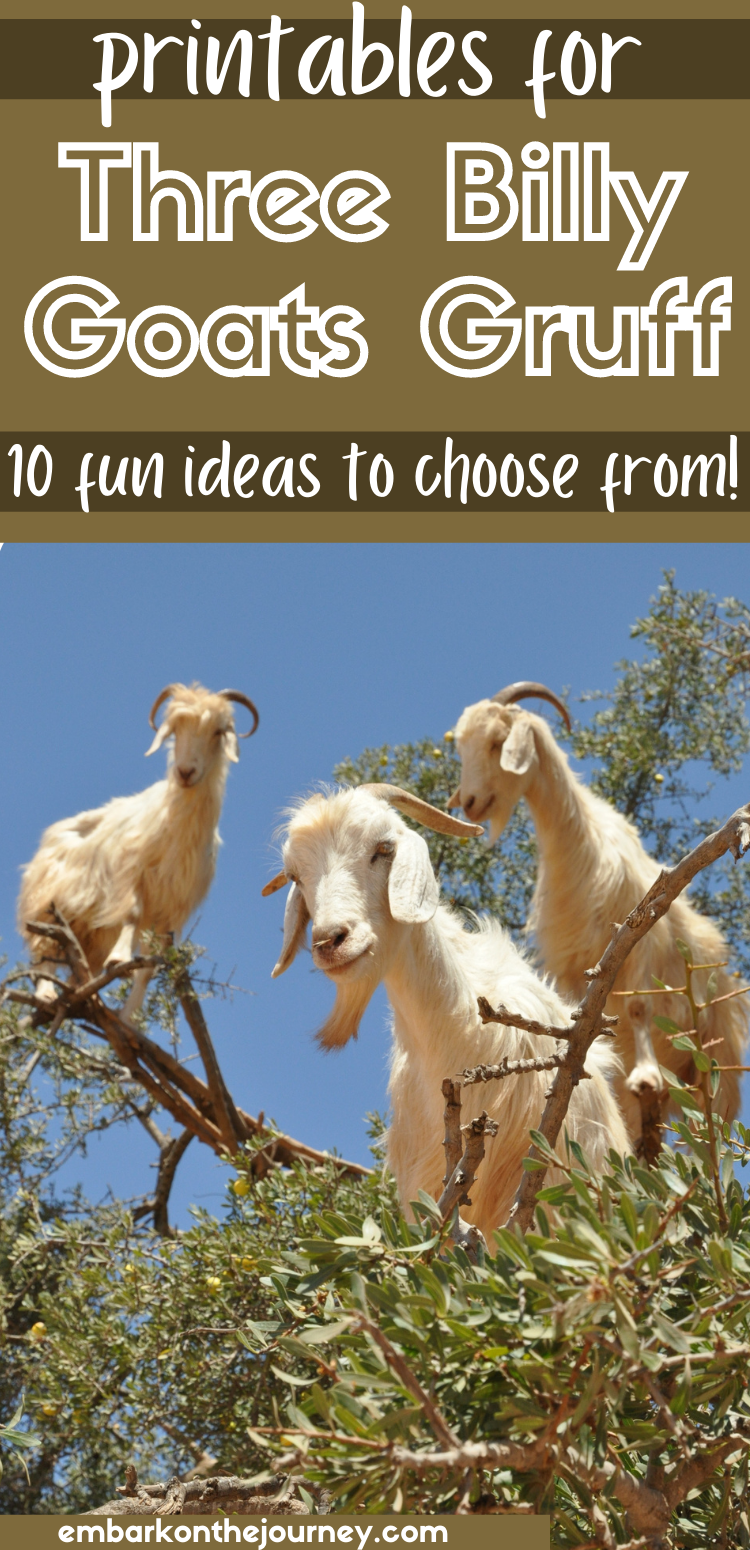 Round Out Your Unit with These Activities:
Your kids will love using these wooden story figures to build their own Three Billy Goats Gruff playscape! 
I love this handcrafted Three Billy Goats Gruff story spoon set to accompany the story. It's the perfect addition to your story prop basket.