Do you track homeschool attendance? Some states require homeschoolers to track attendance by the day. Some require homeschoolers to track hours of instruction. Some don't have any requirements at all.
It is every homeschooler's responsibility to be aware of what their state requires. If you need to know the laws in your state, the best place to start is on the HSLDA website. Once you've figured that out, you must then decide which method of recording attendance works best for your needs and style of organization.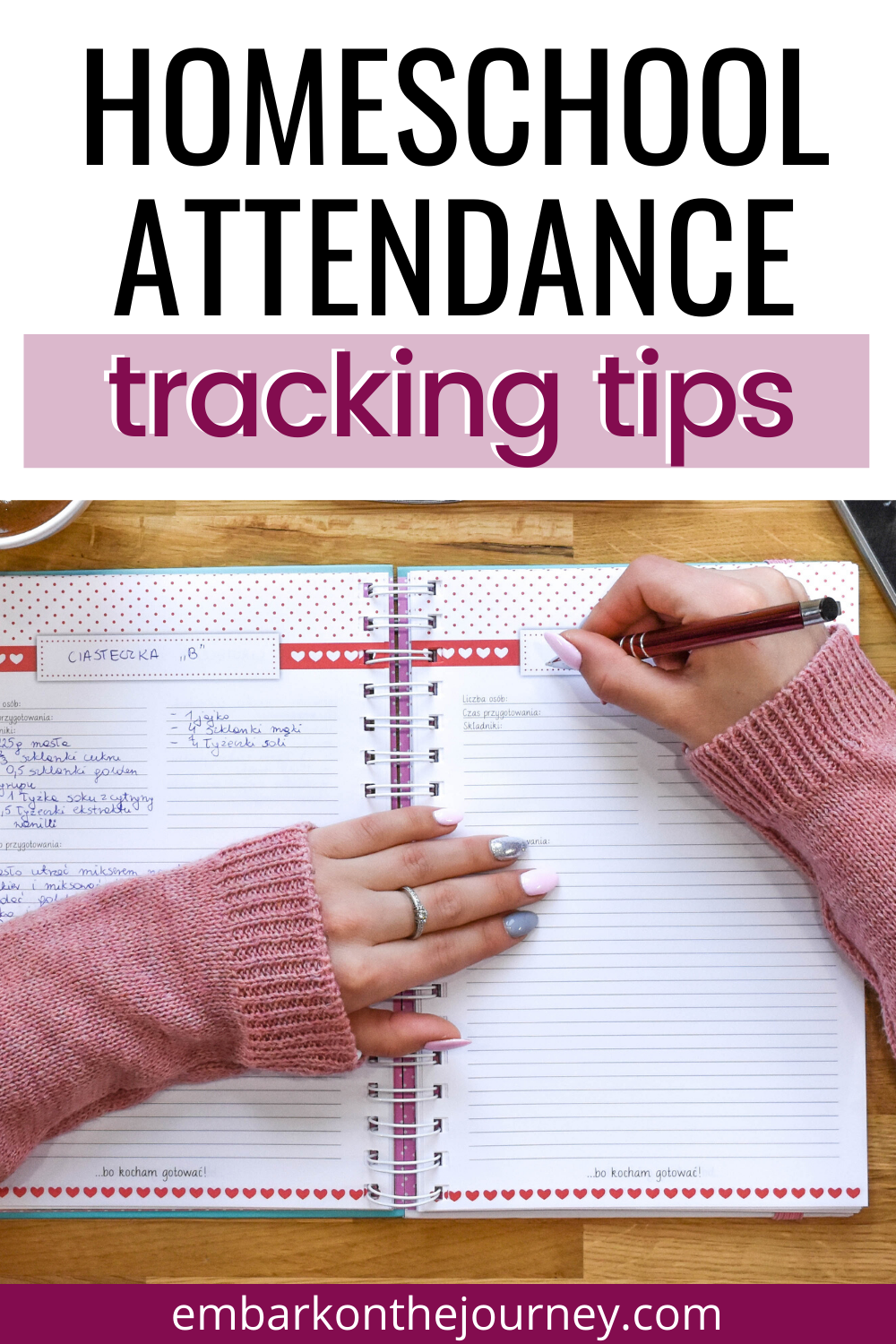 Track Attendance
I have always tracked attendance in our homeschool even when it wasn't required by the state. It may be the teacher in me. I don't know, but I have always tracked it 'just in case' there was ever a question. Attendance is the easiest homeschool record to keep if you have a system in place.
Online Attendance Trackers
All of the online homeschool lesson planners I've used in the past offer a way to track attendance. Years ago, I used Homeschool Tracker. In their system, there is a page for tracking attendance. It's a school-year calendar. On it, you just mark a P for present or 1/2 for a half day. It automatically calculates your total days in school.
Right now, I use Homeschool Planet. It allows me to set my calendar at the beginning of the year. If we have a sick day, I just remove that date from my calendar, and Homeschool Planet recalculates the number of days in our academic year. This has been a huge help this year, because Emma has had so many sick days this year.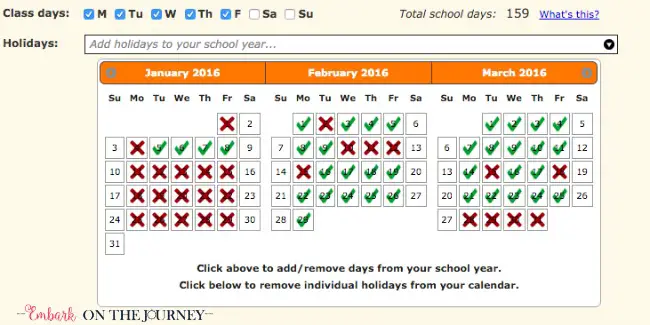 Printable Attendance Records
In past years, I just printed off an attendance sheet and placed it in the front of my planning binder. I am very good about recording the date or number of the day in each little square – for the first several months. Then, I forget. That throws me off. I'm left scrambling to check my calendar to see if we 'should' have had school that day. Typically, I abandon ship by Christmas.
However, having one sheet in the front of your planning binder works for a lot of homeschool mommas. There are so many lovely people who have created attendance trackers. You can download an individual page just for tracking attendance. Add this to your planning binder or portfolio, and you're all set.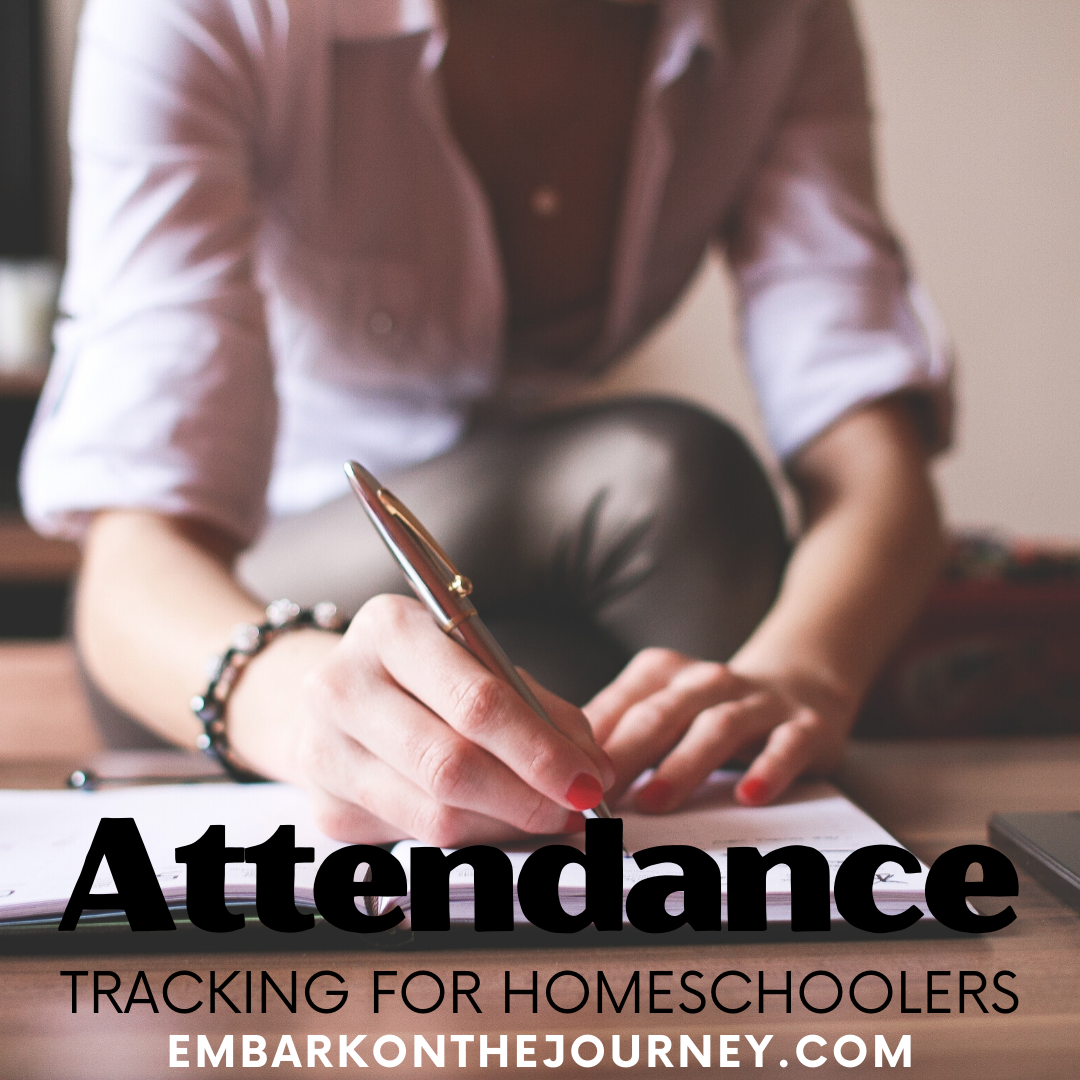 Here's how I do it NOW
I don't want to just track attendance as Homeschool Planet does above. I also want to know how many days we've completed and/or how many days we have left in our school year.
Even though I use an online planner, I am a paper person at heart. I plan online, but I print out each day's lesson plan. I like checking off boxes when we complete an activity. I have, however, quit using a separate form like the ones listed above. For me, it was just one more piece of paper I had to keep up with. It was one more to-do on my task list each day.
A few years ago, I found what works for me, and I can't believe I didn't think of this before! I print out my lesson plans each day. At the top of each page, I just list what day we're on. Like I said, I don't know why I didn't think of this earlier. I was a paper planner for years, but I took me forever to start tracking attendance this way. Crazy, huh? It's so easy! It's not 'one more step.' It's easy-peasy for a pseudo-paper planner like me.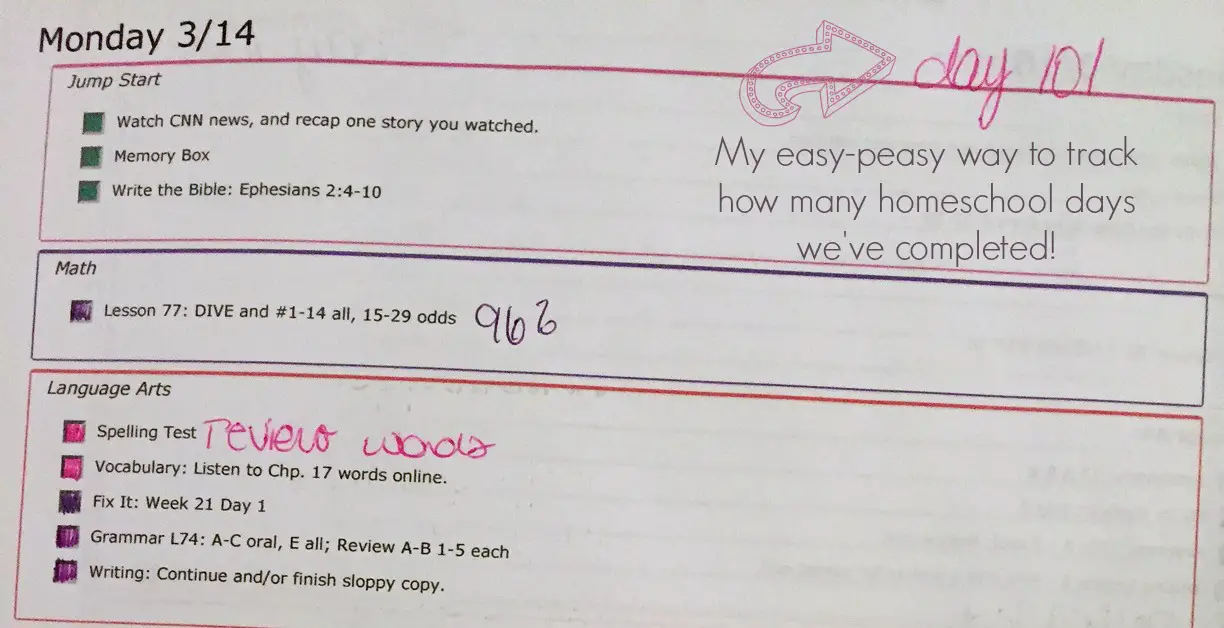 Encouragement for Homeschool Moms
Below, I've featured just a handful of books meant to encourage homeschool moms that will help your readers celebrate their favorite characters.
You should be able to find them at your local library or bookstore. If you can't find them locally, you can click each image cover to purchase them on Amazon.
Creating Homeschool Balance – "Creating Homeschool Balance" will help you understand what balance looks like, feels like, and how to create it. You'll learn strategie
Your Goals This Year – No matter which kind of homeschool parent you are, this book will help you understand the stages of homeschooling high school, put you on the path to success, and keep you from feeling overwhelmed. You can homeschool through high school, and here are the tools to help you.
Scheduling: The Secret to Homeschool Sanity – When you homeschool, it's important to take time to plan and rest, and not just work, work, work! Using schedules in your homeschool can help you avoid burnout.
Related Posts