Whether you're looking for a full curriculum or you're looking for fun educational activities, you don't want to miss these websites for homeschooling preschool.
Not everyone is a fan of screen time for littles. If you do use screen time with your little ones, and you'd like to make the most of it, check out the homeschool websites that are perfect for older toddlers and preschoolers.
They will make homeschooling your preschoolers a little easier.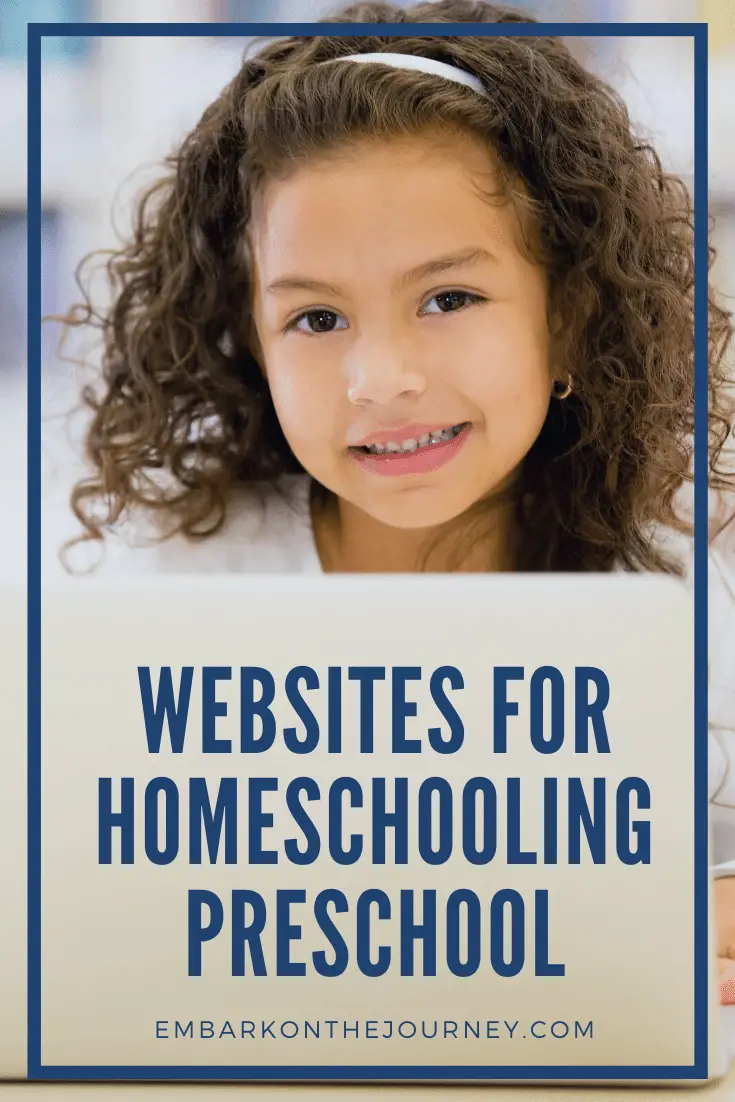 With computers, tablets, and smartphones so prevalent in our daily lives, it's inevitable that our youngest family members will have access to them far younger than their older siblings.
Capitalize on the educational content on the web to make the most of their screen time.
Websites for Homeschooling Preschool
Many homeschoolers don't feel the need to invest in a formal curriculum for preschoolers. I would be one of those. We loved buying workbooks from the Dollar Tree to work on specific skills, but I didn't want to spend a ton of money on preschool.
However, my youngest wanted to learn. She wanted to "do school" like her brothers. So, I was always looking for educational things she could do while I was schooling her big brothers. Hence the workbooks I mentioned above.
I bought puzzles and educational games. We read TONS of books. And, I let her play online when I needed to have her engaged in an activity so I could work with my other kiddos.
Over the years, I began to rely on certain websites for educational entertainment at the preschool level.
Paid Websites for Preschoolers
• Time 4 Learning – This is a fun preschool website that offers lessons designed for use on the computer or on a tablet. The preschool curriculum is designed to span two years allowing your preschoolers to build upon earlier skills as they acquire knowledge in math and literacy skills.
Both years of Time 4 Learning preschool lessons contain about 20 themes so your kids can learn about a wide variety of topics – apples, pets, weather, and more – as they build math and literacy skills.
At just $19.95/month, this is a pretty affordable online option for homeschoolers.
• ABC Mouse – The ABC Mouse preschool curriculum focuses on four main themes – reading, math, the world around us, and art/colors.
At ABC Mouse, you'll find reading activities designed to teach the alphabet, build vocabulary and phonemic awareness, and more!
You'll find math activities that focus on numbers, counting, sequencing, shapes and more. There are also many fun activities including music, puzzles, games and more!
At just $9.95/month, this is one of my favorite preschool websites!
• Reading Eggs – Reading Eggs actually has activities for kids from 2-13, but we'll only focus on the preschool content here. You can choose from Reading Eggs Junior (ages 2-4) or Reading Eggs (ages 3-5). With the age ranges overlapping a bit, this is great for kids who need to work at their level for mastery but work above for a little challenge.
Reading Eggs Junior is designed to "delight your toddler with fun games and activities that build alphabet knowledge and ready‑to‑read skills." You can find a huge collection of read-aloud books, ABC games, songs, and literacy activities that will help your toddlers learn about words, sounds, and letters.
Reading Eggs makes learning to read fun and engaging for preschoolers with interesting reading games and activities.
Reading Eggs and Reading Eggs Junior have a 30-day free trial so you can try it before you buy it. After that, it's $9.95/month or $59/year (making it $4/92/month). And, they offer a family plan that's good for 2-4 kids if you have multiple children you'd like to use this with.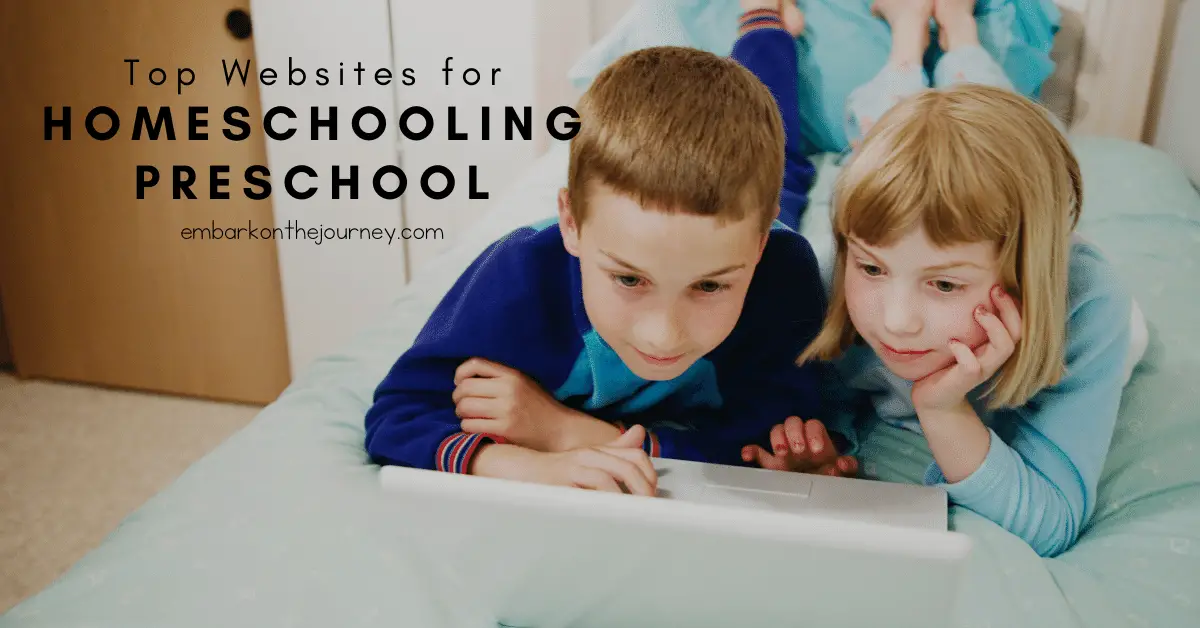 Books About Homeschooling Preschool
Fill your book basket with a great collection of preschool homeschool books. Most of these books can be found at your local library or used bookstore.
If you have a hard time finding them, you can order them through my Amazon affiliate links by clicking the images below.
The Giant Encyclopedia of Lesson Plans for Children 3 to 6 – Written and created by teachers, The GIANT Encyclopedia of Lesson Plans has more than 250 complete lesson plans, covering topics from colors and numbers to seasons and nursery rhymes. Each lesson plan is complete with learning objectives, a circle or group time activity, book suggestions, snack ideas, five learning center activities, assessment strategies, and related songs, poems, and fingerplays.
Home Learning Year by Year – Finally, homeschoolers have a comprehensive guide to designing a homeschool curriculum, from one of the country's foremost homeschooling experts. Rebecca Rupp presents a structured plan to ensure that your children will learn what they need to know when they need to know it, from preschool through high school.
101 Tips for Preschool at Home – Yes, you can homeschool your child through the preschool years. It's not rocket science. This unique step-by-step guide will show you powerful principles, simple solutions, exciting benefits and dependable routines so that you can reap guaranteed results – children who are excited about learning!
Related Posts