Winter is here, and it's time to have some fun with your kids. Explore snow, ice, and polar animals with these winter science activities.
Do you enjoy the winter months? I do not love the cold, but I do love the snow. Looking at it, that is. Going out in it means I am going to be cold.
However, I do love that wintertime brings about a whole new opportunity for unique homeschool lessons. Lessons you cannot teach any other time of year. Lessons that focus on snow and ice and animals in polar regions.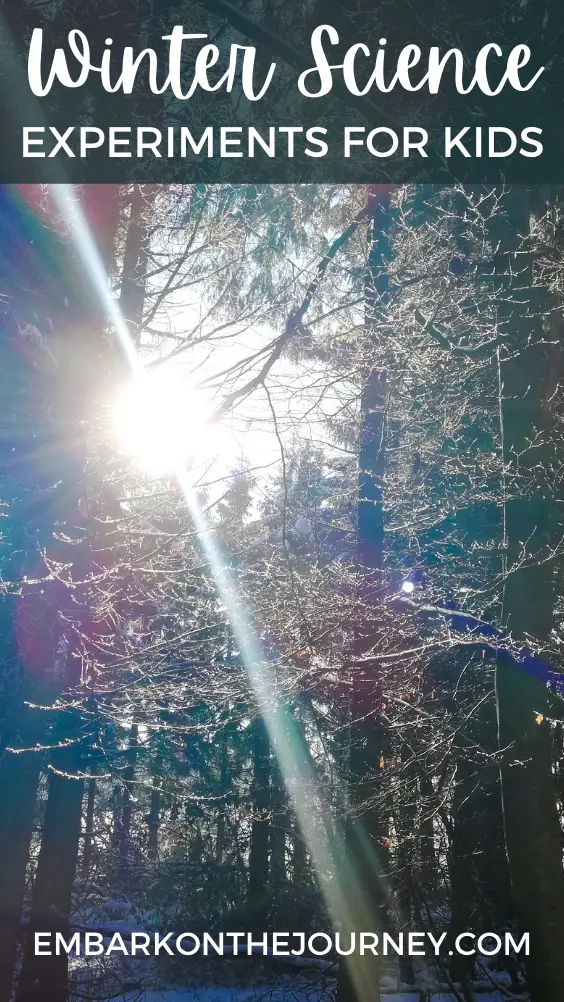 Winter Science Activities
Have you taken advantage of all that the winter months have to add to your homeschool studies? If not, I'm here to help you.
I have rounded up an amazing collection of winter-themed science activities that are sure to keep your kids busy all season long! If you have unique science activities that you do in the winter, leave a message in the comments so we can all try them this winter.
Whether you add these activities to your everyday homeschool lessons or you use them to make a snow day educational, these winter science activities are perfect for kids of all ages.
Some of these activities are geared toward tots and preschoolers and will offer them an opportunity for hands-on fun. Others are activities your kids can enjoy while outside in the snow.
There are experiments that teach about polar animals and others that teach about snow and ice.
Do your kids enjoy exploring the great outdoors no matter how cold it is? There are nature activities that they're sure to enjoy, too!
30+ Winter Science Ideas
[mv_create key="12″ type="list" title="winter science 1″ thumbnail="https://embarkonthejourney.com/wp-content/uploads/2020/12/colour-mixing-in-the-snow-rainbow-1.jpg" layout="circles"]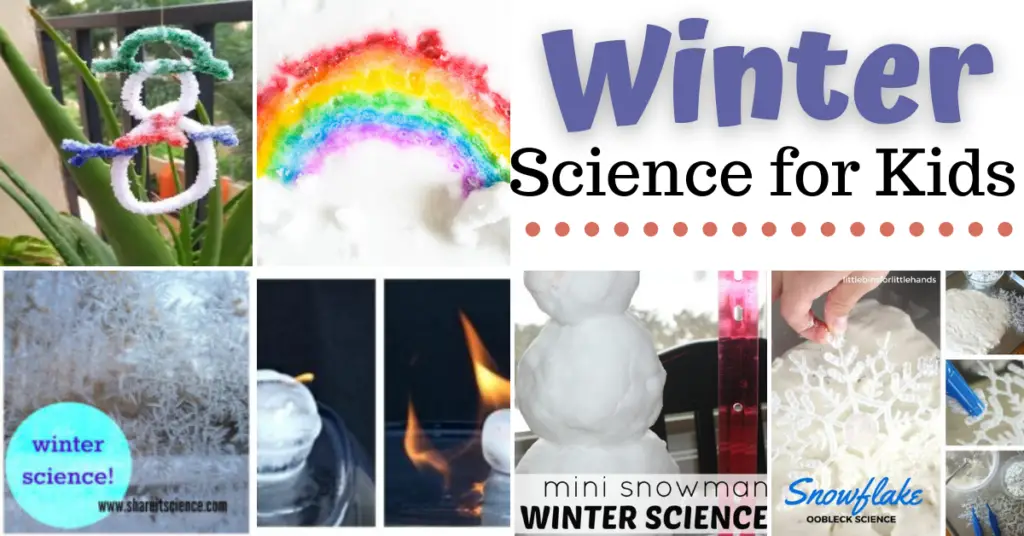 [mv_create key="13″ type="list" title="winter science 2″ thumbnail="https://embarkonthejourney.com/wp-content/uploads/2020/12/sledding-science.jpg" layout="circles"]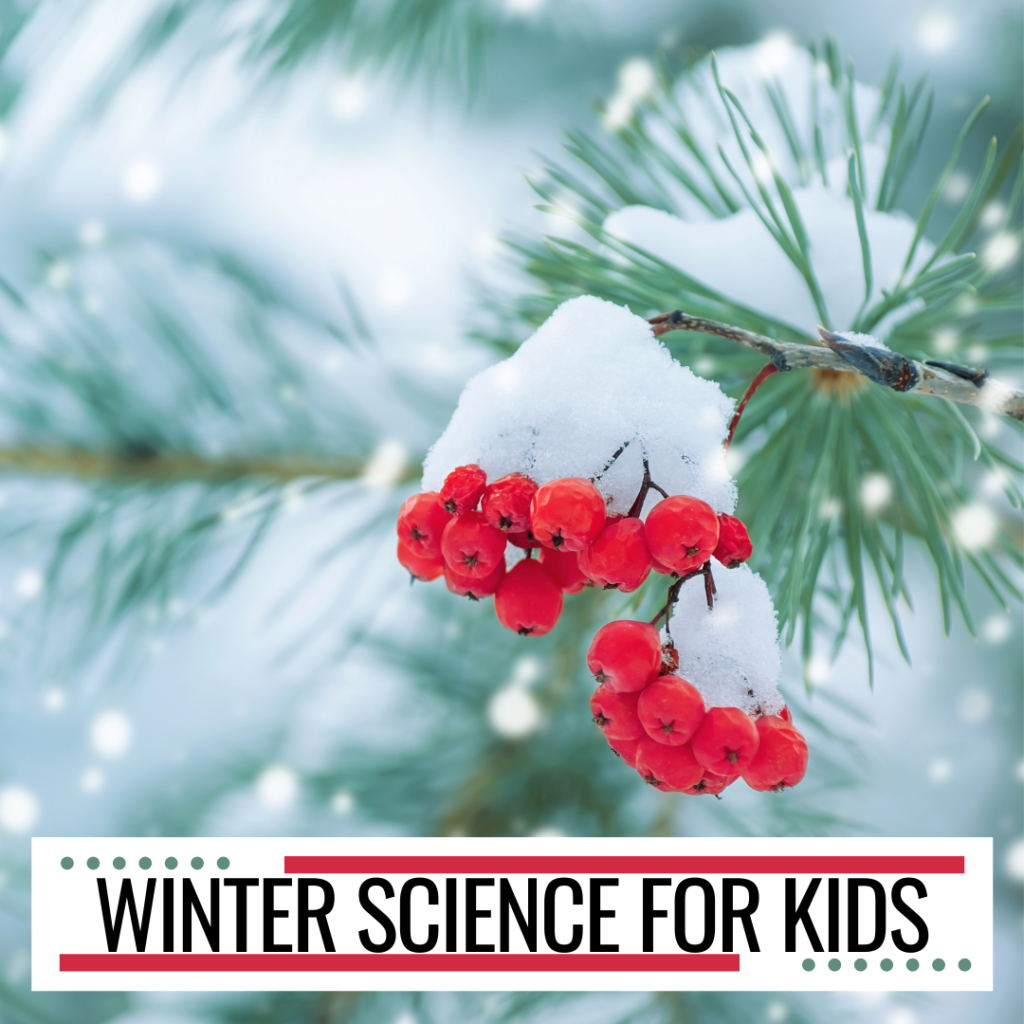 [mv_create key="14″ type="list" title="winter science 3″ thumbnail="" layout="circles"]
FUN SNOWMAN BOOKS FOR KIDS
Fill your book basket with a great collection of books about snowmen. Most of these books can be found at your local library or used bookstore.
If you have a hard time finding them, you can order them through my Amazon affiliate links by clicking the images below.
Sneezy the Snowman – B-R-R-R-R! AH-CHOO! Sneezy the Snowman is cold, cold, cold. To warm up, he drinks cocoa, sits in a hot tub, stands near a warm fire–and melts! But the children know just what to do to build him up again–and make him feel "just right". 
There Was a Cold Lady Who Swallowed Some Snow! – This time, the old lady is swallowing everything from snow to a pipe, some coal, a hat, and more! With rollicking, rhyming text and funny illustrations, this lively version will appeal to young readers with every turn of the page. And this time, there's a surprise at the end no reader will be able to guess!
Snowmen at Night – Snowmen play games at night when no one is watching.
Related Posts