Three years ago, I enrolled Emma in a homeschool co-op for the first time. For years, I tried to get her to join one, but she just wasn't interested. However, a ballet friend told her about a co-op in a nearby city, and Emma asked me to check it out online.
I really liked what I saw online. So, I signed her up for two classes that first year. She attended a half-day once a week. I thought that would be a great way to test the waters. After week two, she asked if she could try a whole day the following year. She added one more class last year yet another one this year. Here we are at the beginning of a brand new homeschool year, and she is registered for 4 classes plus lunch. That means she's there from 9:30-3:30 one day a week.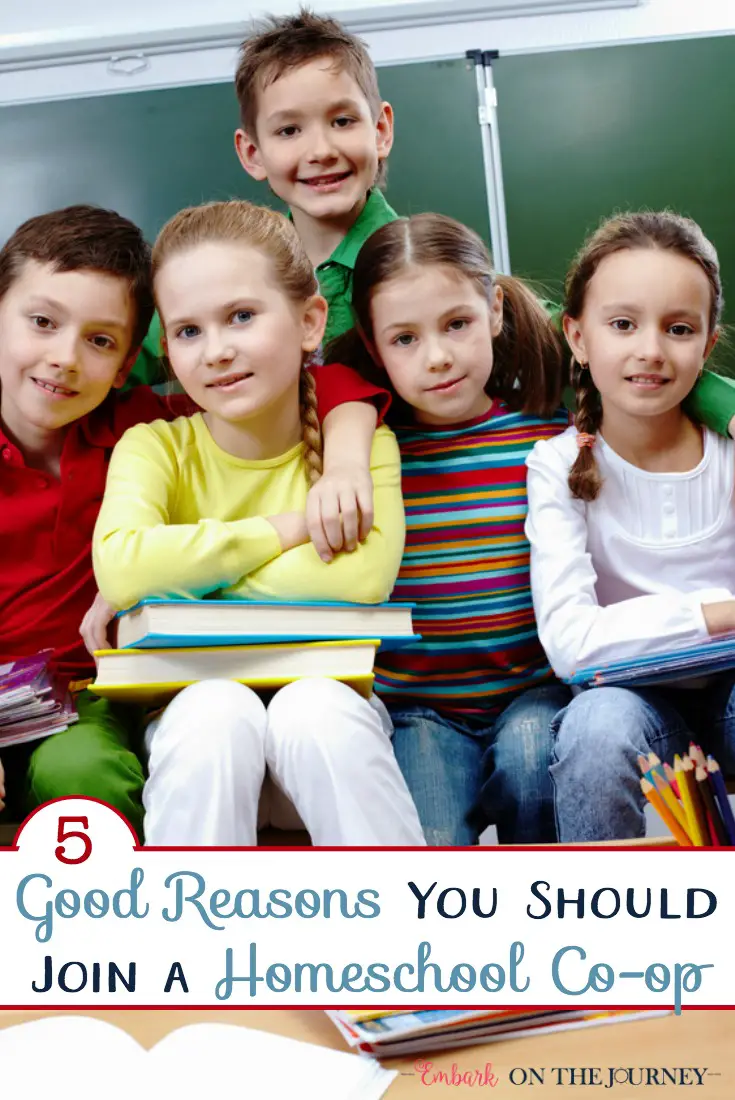 Why Join a Homeschool Co-op?
Students can take classes that they may not be able to take at home. The first year, Emma was enrolled in a pottery class and a Shakespeare class. Obviously, I don't have pottery wheels and a kiln in my backyard. With her dance schedule, there wasn't time to take after-school lessons in town. So, our co-op provided the opportunity for her to take high-quality, weekly pottery lessons during school hours.
The other class she took last year was a Shakespeare class. I hate Shakespeare. I dread having to teach it. However, I didn't have to! Her awesome teacher, Ms. Terri, made Shakespeare fun! Emma participated in two Shakespeare performances last year with her class. She learned about Shakespeare's life, and Ms. Terri made reading Shakespeare (in his language) fun.
Students are accountable to someone besides Mom. In her Shakespeare class, Emma had homework. She had quizzes and lines to memorize. Em was accountable to someone else. She learned that other people had expectations for her. Other people, in the case of learning lines for her performances, were counting on her to hold up her end of the assignment. When she didn't learn her lines quickly enough, Ms. Terri called her out on it. 
They learn to manage their time to meet someone else's deadlines. As I mentioned above, Emma had homework and lines to memorize. While she didn't have any trouble completing her homework on time, she did struggle with memorizing her lines. Not because they were difficult. Not because there were a ton of them. But, because she didn't work on them regularly. Emma didn't set a schedule for herself.
I reminded her that she needed to be working on them, but I did not schedule that time for her. It wasn't my job to put them on her homeschool assignment sheet. I didn't say "do it now." After Ms. Terri called her out, though, she memorized those lines in no time! It became a priority. For her second performance, she added it to her schedule. She used the time it took to commute to and from co-op and to/from ballet to work on memorizing her lines.
Students learn to work with others to complete assignments and projects. Emma worked with a group to put on those two Shakespeare performances. They had to audition for parts, and then they had to work together to put on the show. Emma saw what happened when her classmates didn't learn their lines on time. She learned them quickly for the second show, and she was frustrated that others didn't. It held up the progress of the play. She learned what it meant to work with others to complete a project.
They look forward to learning! She spent the summer counting down the days until co-op started for this year. This is her third year in pottery, and she was so excited to see her favorite teacher again.
I'm so glad to have found a co-op that Emma loves. I am looking forward to being able to farm out some of the tougher upper-level classes that are coming our way as she inches her way toward high school. I think it will be great for her to take science in a co-op setting where she can learn from someone with a lot more content knowledge than me!
If you are interested in finding a homeschool co-op in your area, start here:
Do your kids attend a homeschool co-op? What's their favorite part? 
Related Posts: