Here are some Abraham Lincoln biographies that you can use to teach your middle schoolers more about the life of this amazing man. 
President's Day is just around the corner. On this day, we celebrate the birthdays of Abraham Lincoln and George Washington.
This is a great time of year to teach your students about two of America's great presidents. This week, we'll focus on Abraham Lincoln, but be sure to stop by next week for information about George Washington.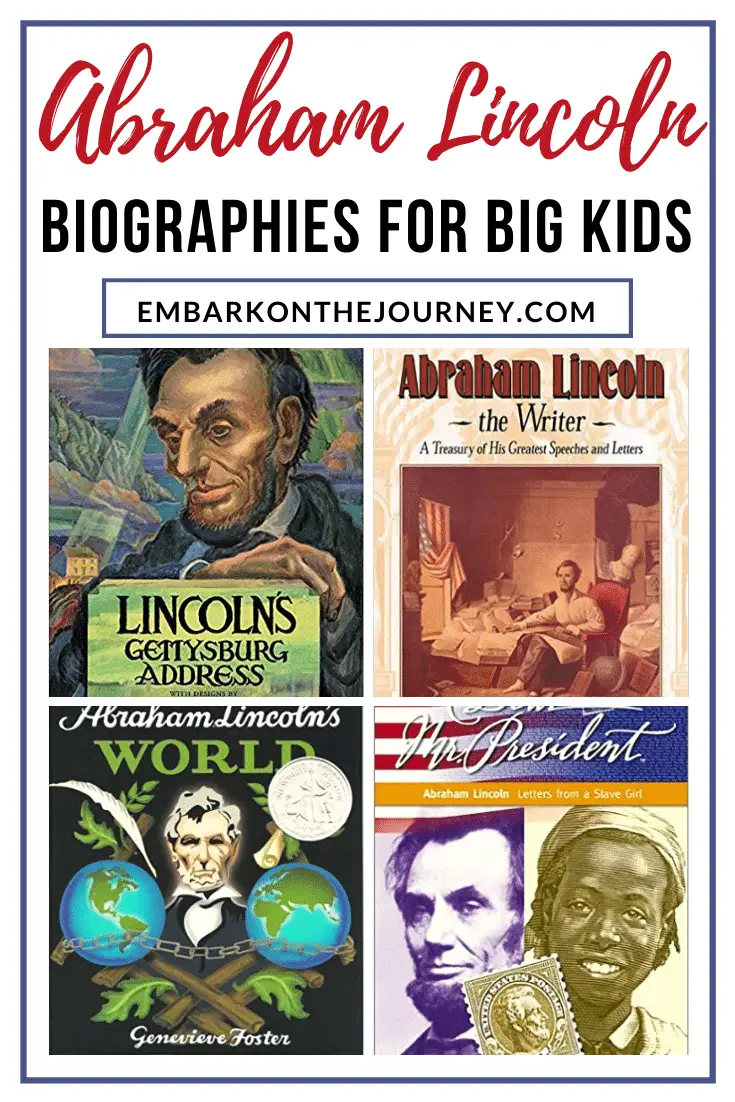 Abraham Lincoln was born on February 12, 1809. In 1861, he became the 16th President of the United States. People called him "Honest Abe," and he helped to end slavery. He was the first President to be assassinated while in office. 
Abraham Lincoln Biographies
Below, I've featured just a handful of Abraham Lincoln biographies that will help your students learn more about the life and times of our 16th president. 
You should be able to find them at your local library or bookstore. If you can't find them locally, you can click each image cover to purchase them on Amazon.
Chasing Lincoln's Killer
 by James L. Swanson | Based on rare archival material, obscure trial manuscripts, and interviews with relatives of the conspirators and the manhunters, CHASING LINCOLN'S KILLER is a fast-paced thriller about the pursuit and capture of John Wilkes Booth: a wild twelve-day chase through the streets of Washington, D.C., across the swamps of Maryland, and into the forests of Virginia.
Lincoln: A Photobiography
 by Russell Freedman |
Abraham Lincoln stood out in a crowd as much for his wit and rollicking humor as for his height. This Newbery Medal-winning biography of our Civil War president is warm, appealing, and illustrated with dozens of carefully chosen photographs and prints.
Abraham Lincoln, The Writer: A Treasury of His Greatest Speeches and Letters
by Harold Holzer | Abraham Lincoln was not only one of America's greatest presidents, but one of America's most gifted writers. In the years before radio and television could bring our leaders into our living rooms, Lincoln communicated to citizens through powerful letters and brilliant speeches. He even wrote poetry! 
Abraham Lincoln: Letters from a Slave Girl
by Andrea Davis Pinkney | In this latest addition to the series, the United States descends into Civil War, a 12-year-old slave on a South Carolina plantation begins corresponding with the newly inaugurated President Lincoln. Full emancipation, the president writes to her, cannot come easily in so deeply divided a nation. But her continuing appeals prod the conscience of this burdened man, and he drafts the Emancipation Proclamation that sets Lettie on the road to freedom.
From Pioneer Home to the White House: Life of Abraham Lincoln
by William Thayer | Abraham Lincoln (1809–1865) is one of the most famous Americans in history and one of the country's most revered presidents. School children can recite the life story of Lincoln, the "Westerner" who educated himself and became a self made man, rising from lawyer to leader of the new Republican Party before becoming the 16th President of the United States. 
Abraham Lincoln's World
 by Genevieve Foster | With her whimsical and informative illustrations and timelines, Foster has magnificently captured a remarkable age and a remarkable man. The author earned her reputation by her masterful display of "horizontal history" telling the story of world events in the geo-political sphere, while giving as much importance to advances in science, medicine, music, art, literature, and exploration.
Lincoln's Grave Robbers
 by Steve Sheinkin | The action begins in October of 1875, as Secret Service agents raid the Fulton, Illinois, workshop of master counterfeiter Ben Boyd. Soon after Boyd is hauled off to prison, members of his counterfeiting ring gather in the back room of a smoky Chicago saloon to discuss how to spring their ringleader. Their plan: grab Lincoln's body from its Springfield tomb, stash it in the sand dunes near Lake Michigan, and demand, as a ransom, the release of Ben Boyd –and $200,000 in cash. 
Lincoln's Gettysburg Address
 by Abraham Lincoln | The Gettysburg Address is one of the most influential speeches in our history, written by Abraham Lincoln at a crucial period in his presidency and in United States history.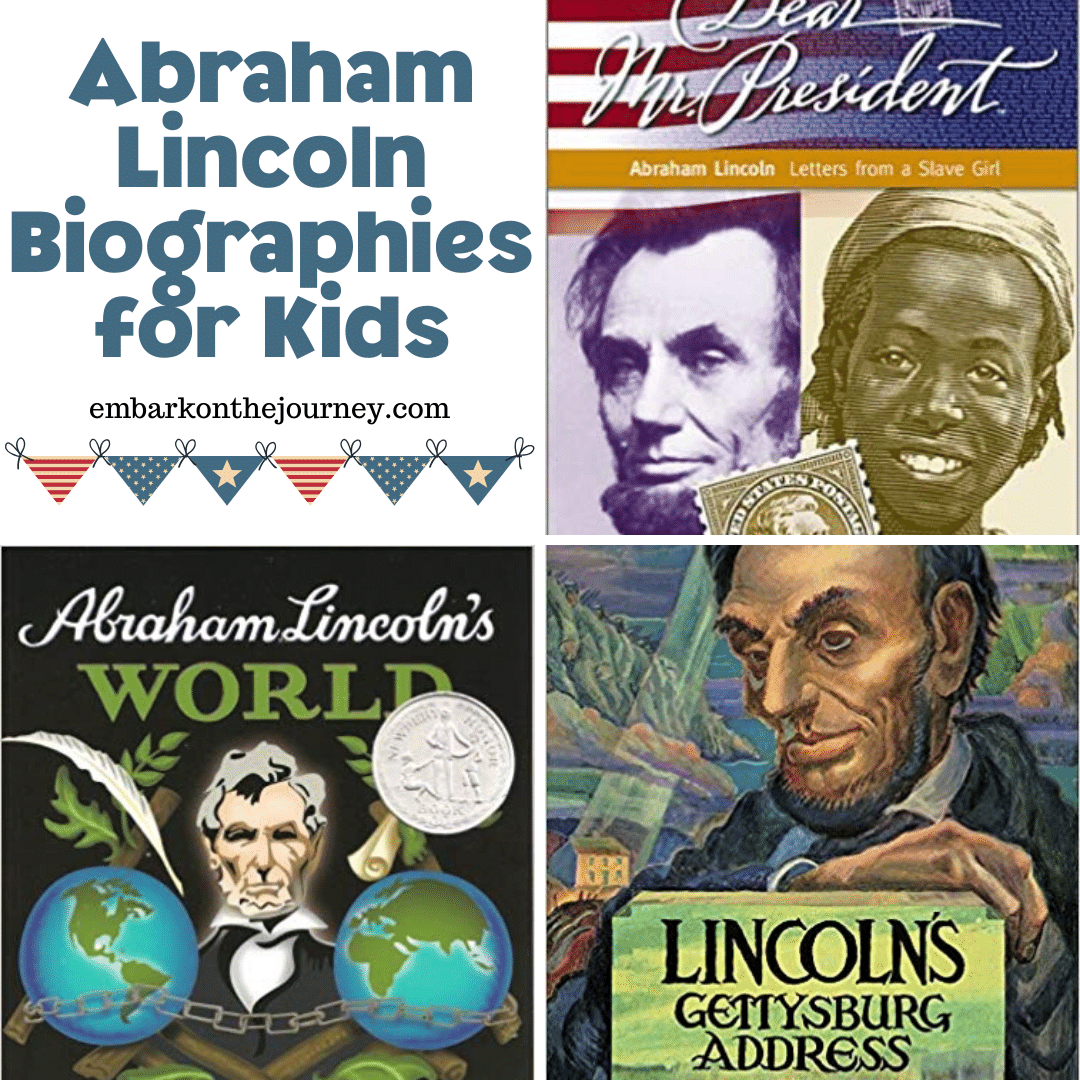 Teaching Resources
This detailed Abraham Lincoln costume is instantly recognizable as one of the greatest presidents in the history of America! Lincoln was well known for his smart dress, usually in all or mostly black, and for wearing a stovepipe top hat which exaggerated his already considerable height.
Related Posts