Halloween is Monday! Are your pumpkins carved? Ours are. All three of them. Emma spent the entire day Saturday carving her pumpkins all by herself. It took her eight hours! And, they're awesome, if I do say so myself. You can see a picture at the end of this post. 
Anyhow, what do we do with them after Halloween? It seems such a waste to throw them away. So, I asked some friends to share their ideas for some fun pumpkin science. Which one will you try first?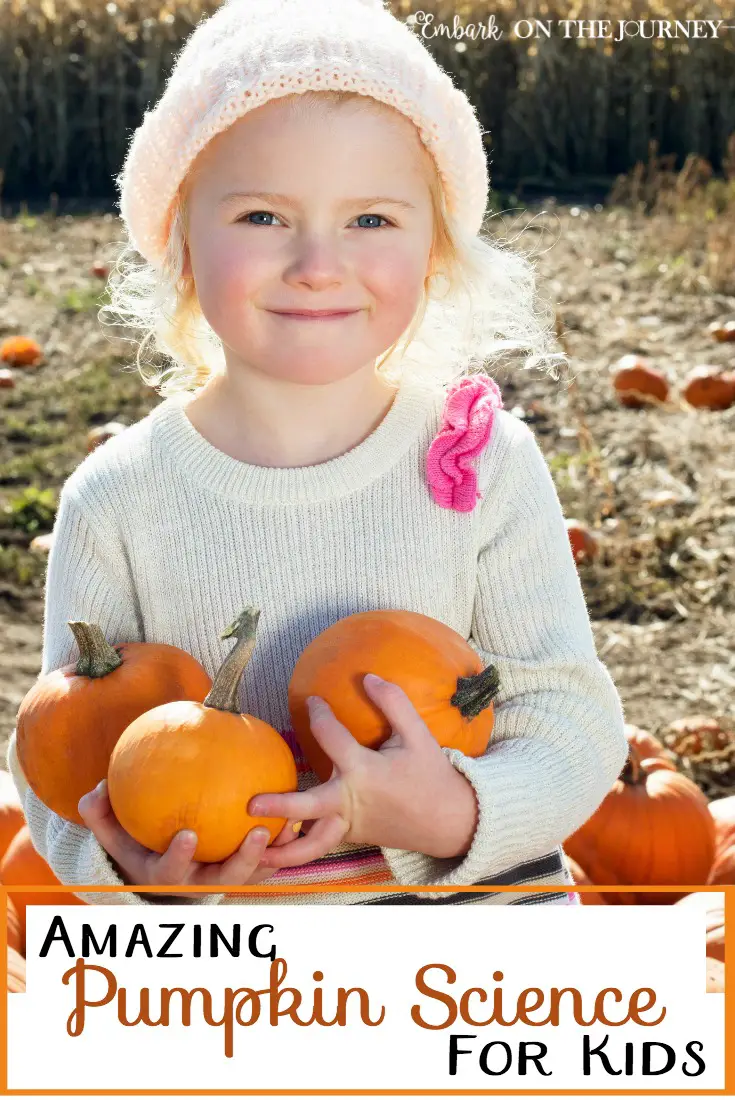 Pumpkin Science for Kids
Pumpkin Train Tunnel – While it's still warm outside, take your wooden train track outside and build a pumpkin tunnel. How exciting is it to drive a train right through a pumpkin?
Bubble Science with Pumpkins – Bubbles and pumpkins? What an interesting combination!
Does a Pumpkin Float? – Kids always seem to love exploring things that sink and float. What will they discover about pumpkins? 
Runaway Pumpkin Halloween Experiment – Here's one the tots can participate in. This fun activity is based on the Runaway Pumpkin book. 
How to Make Pumpkin Slime with Real Pumpkin – I can't decide whether this is gross or really cool! I'm guessing the kids will think it's both which will make it a hit with kids of all ages!
Pumpkin Jack Rotting Science Experiment – This is the experiment I think Emma will be most excited about (if she can bear to watch her beautiful creations rot.)
Mini Pumpkin Volcanoes – We actually have one little pumpkin left. I wonder if I can convince her to try this activity.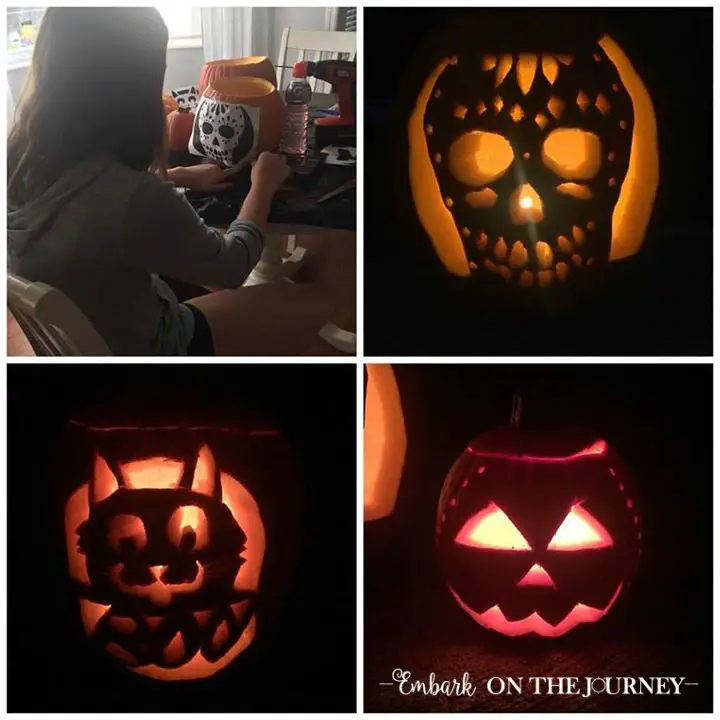 Pumpkin Discoveries – Here's a great list of sites and videos that teach kids all about pumpkins. 
Pumpkin Oobleck – We love to make oobleck here! We've never made it with pumpkin, though. Have you?
Old Pumpkin Experiment – If you plant your old pumpkins, will a new one grow next year?
Fun Ways for Exploring Pumpkins – There are so many ways to explore pumpkins for some hands-on science fun! 
Which one will you try first? Or do you have other plans for your pumpkins?
Related Posts